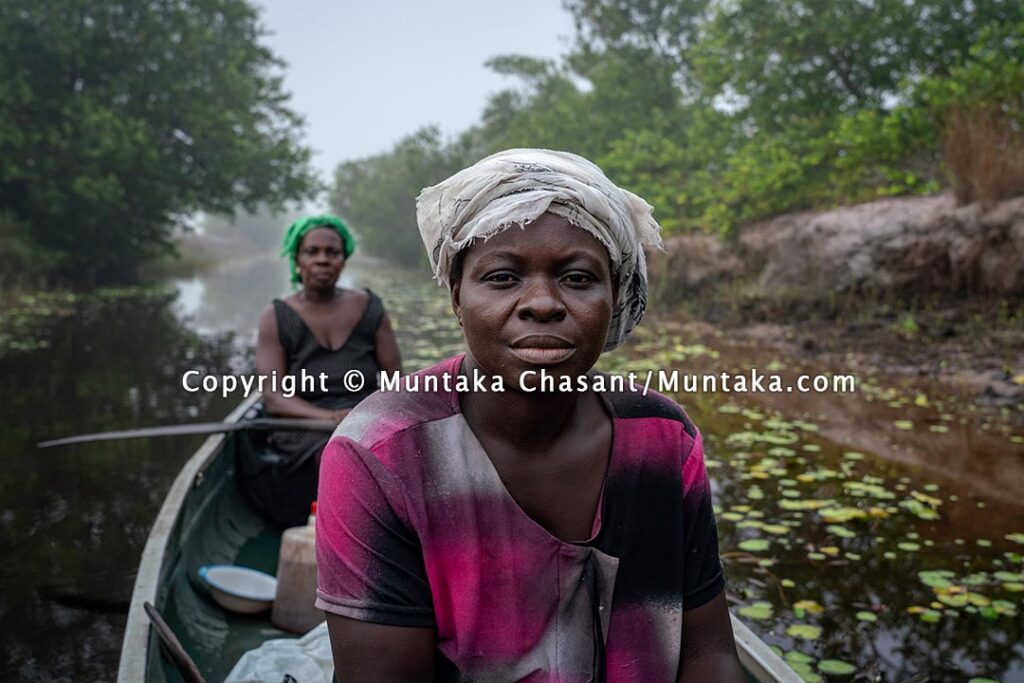 Wetlands and People in Distress
The tropics are in trouble. The current trends in biodiversity loss in the tropics are reshaping livelihoods.
February 9, 2021
The tropics are in trouble. The current trends in biodiversity loss in the tropics are reshaping livelihoods.
I have been documenting wetlands and forest fringe communities in both urban and non-urban landscapes since August 2020.
The Tropics are in Trouble
Tropical wetlands are among the most biodiverse ecosystems on earth.1
But they are under increasing stress from anthropogenic modifications, overexploitation, and climate change2.
This has contributed to the loss of key ecosystem services and functions.
The women in the photographs below are at the frontlines of these unprecedented ecological changes.
One of my main research questions is this: how are these trends reshaping the community livelihoods of the people who rely on resources from tropical wetlands as a source of jobs and food?
I'm particularly interested in forest fringe communities in Ghana and Kenya.
A Wetland Conversation
Up early doing some work near the Amanzule Lake, the women in the photo above — from the Nzulezo stilt village nearby — suddenly appeared through the fog, paddling towards me.
A dialogue ensued between us in the middle of the creek.
Theresa, 37 years old, on the left (above), suddenly lowered her head slightly and clamped a hand over her face to stop the tears. Her eyes were dim with tears.
"The stress from this level of poverty is too much. We don't know what happened, but everything has changed. There are no longer fish resources in the lake. The palm trees [palm wine tapping] are no longer productive," anxious Theresa let it out.
How heartbreaking. This hit me right in the face. I didn't have the moment to commiserate…
"What to eat is a challenge from day to day," Catherine (in her mid-50s) on the right (above), cut Theresa and started.
"We don't even have a medical facility at Nzulezo. People come, violate our privacy, and go. Please, tell the Government to visit us when you go back to the city. We need help!"
"Let me show you something,"
Catherine then pulled out a black polythene bag to show me her meal for the day — a steamed fermented corn dough (Fante Kenkey) and a few days old lightly roasted tilapia.
Pointing the food at me, she added: "This is all I'll eat the entire day until I return from the farm."
"We have nothing now. Everything is gone. What are we going to do?" Asked Catherine.
I did not have an answer.
But this was one of the most profound encounters I have had in the course of this project.
Here, when they poled into the fog (for the YouTube thumbnail below):
For cinematic curiosity, I have put together a 1.5 min video of a woman paddling a dugout canoe on the creek purposely for this post — to picture us in the middle of the narrow waterway:
Copyrights © Muntaka Chasant
Sources