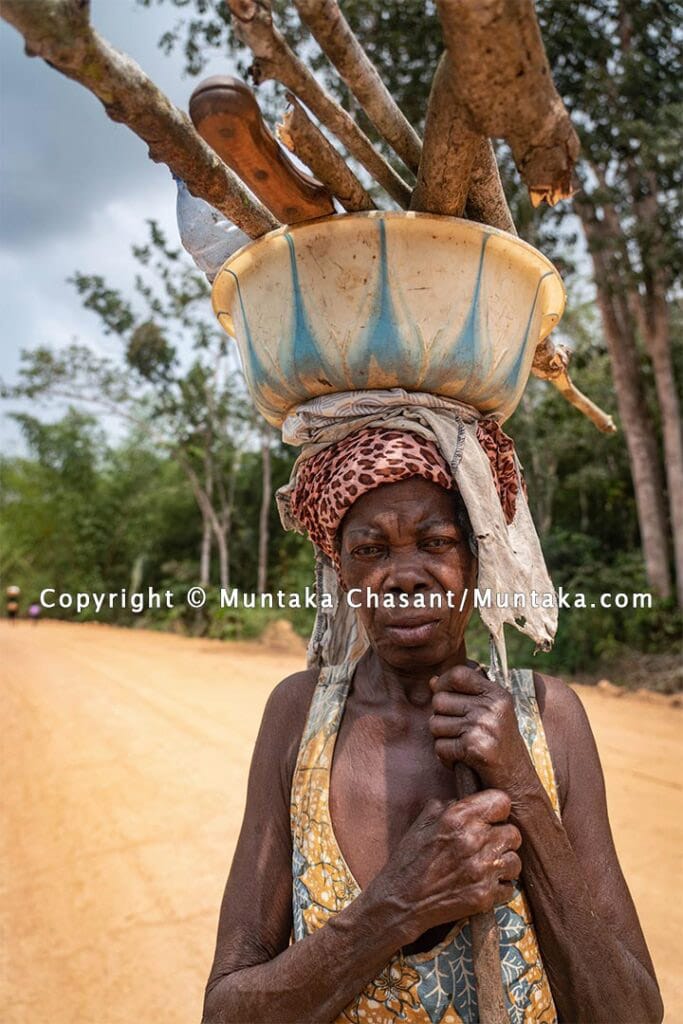 Women At The Front Lines of Rural Poverty in Ghana
What are the realities of the lives of rural women in Ghana today?
November 21, 2020
What are the realities of the lives of rural women in Ghana today?
The vast bulk of the world's poor are women — and most of them live in rural areas.1
This persistent situation of poverty is most visible in the world's poorest regions.
Women At High Risk of Poverty in Rural Ghana
The rural population contributes to more than two-thirds of Ghana's poverty incidence, according to a Ghana Statistical Services report2. And women bear the brunt of this chronic misery.
Rural women walking down dirt rural roads with bundles of fuelwood on their heads is a common sight in many developing regions. However, these sights still cause me a great deal of distress.
I couldn't help but stop to say hello to the woman in the photos below. I wanted to empathize with her situation as I made my way on the Akwidaa — Newtown Rd from the Cape Three Points area, southernmost Ghana.
She told me people called her Auntie Gyabena, and she does this head-loading every day after farm works and walks on the dirt road for about 7 km to Akwidaa, a fishing village in the southernmost part of Ghana.
I have stopped a few times to pack their load into the car and drove them to the village they were headed. They refuse many times. Not wise to accept a ride from a stranger in the middle of the forest in many parts.
Limited access to financial credit, healthcare, and education are some of the many challenges rural women in Ghana face.
I don't have the money to buy shoes. There's nothing at the farm, and no one buys the cassava.
---
I couldn't help but stop at the sight of the elderly woman in the gallery below. She trudged with a walking stick barefooted from the farm on a dirt road in Ahanta West in the Western Region of Ghana.
She's called Nyanzabari, and she does not know her age.
When I asked why she walks barefooted on the dirt road, she responded: "I don't have the money to buy shoes. There's nothing at the farm, and no one buys the cassava."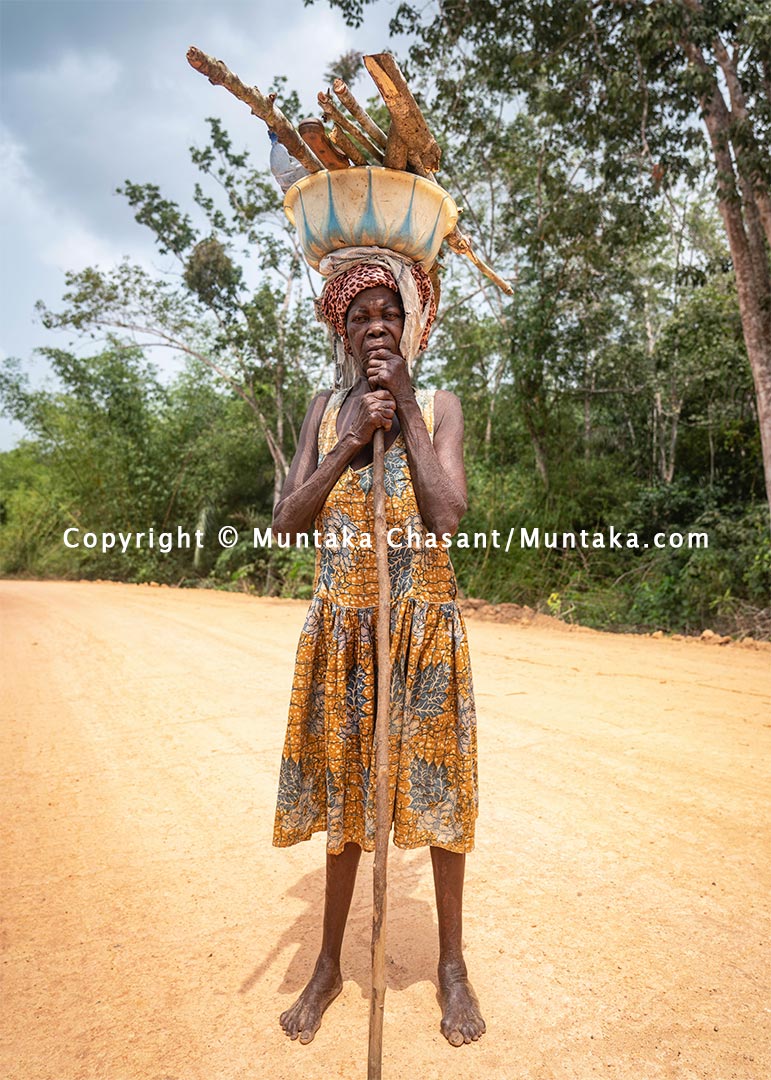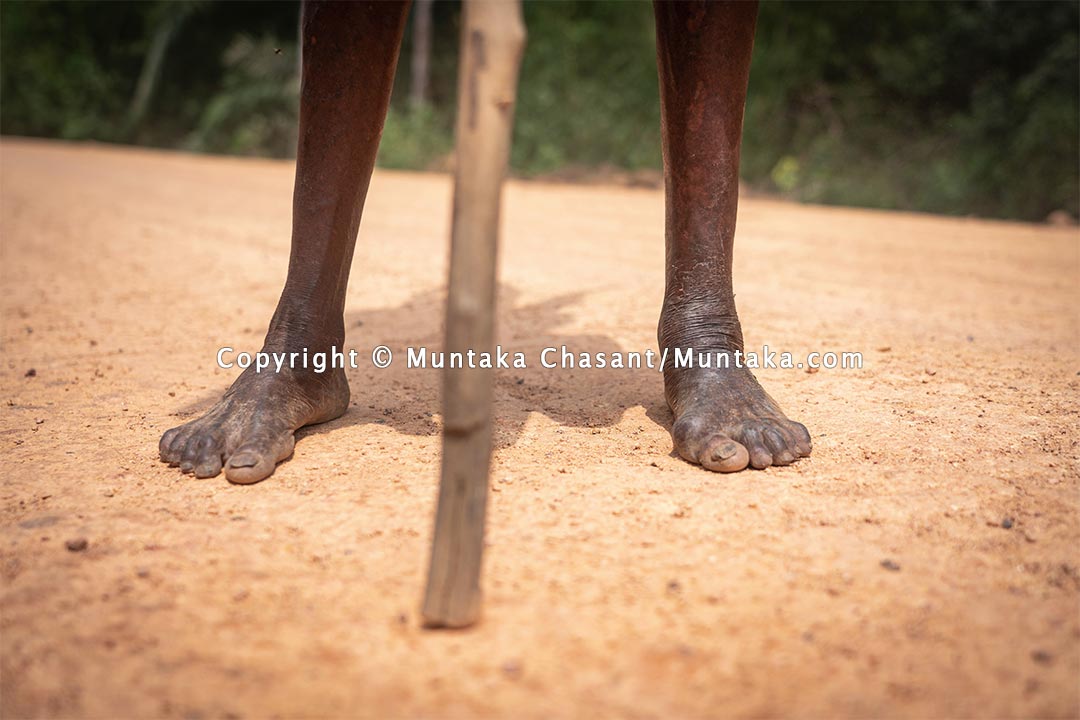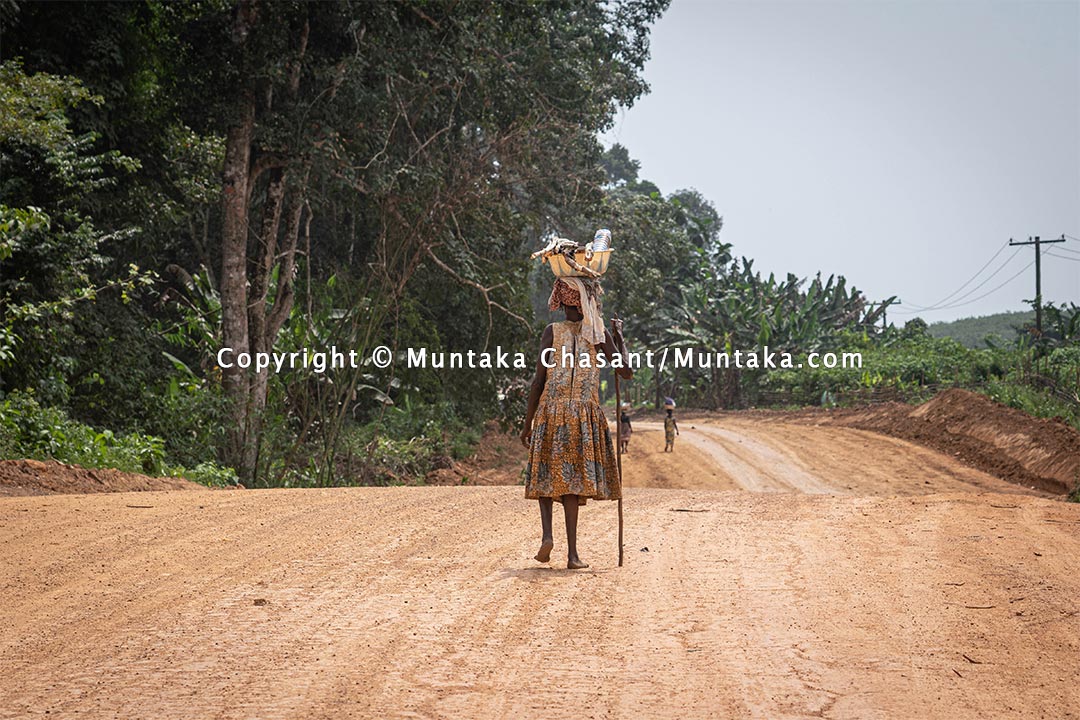 ---
Hundreds of thousands of rural women in Ghana depend directly on small-scale farming, but the paradox is that these same smallholder farmers themselves are among the poorest and the most food-insecure.
More than a third of the global agricultural workforce3 are women — who work incredibly hard to put food on the table for the whole family.
For instance, female agricultural labourers in Africa and other developing regions work more hours per week than men.4
These same women spend up to 90% of their income on the family while men spend only between 30-40 percent.5
Women comprise 22% of the agricultural labour force in Ghana in 2019, according to a recent International Labour Organization data6. 
Women of Burden: Pervasive Patriarchal Attitude in Rural Culture
A lot of socio-cultural factors discriminate against women in Ghana.
Gender roles are so embedded in Ghana's rural culture — where labour is divided along male-female lines.
This includes a pervasive patriarchal attitude that sees women carry heavy loads of fresh food and fuelwood on their heads for miles on dirt rural roads to cook meals for the family.
These women bear a painful burden.
Rural women in Ghana spend many hours working on farms every day. They collect fuel for household use after farm works and travel on foot several miles through dense forests all by themselves — sometimes with children.
The same women devote their time to caregiving when they are not on farms — diminishing their capacity to generate income.
Back at the village, the men have fun:
Not that I can link any of these board game-obsessed men to the women above, but Auntie Gyabena was headed to near the same area I found these men playing checkers.
This persistent gender inequality is too much.
Would this trend significantly improve by the end of the century?
Let me know in the comment section below.
Copyright © 2020 Muntaka Chasant
Sources