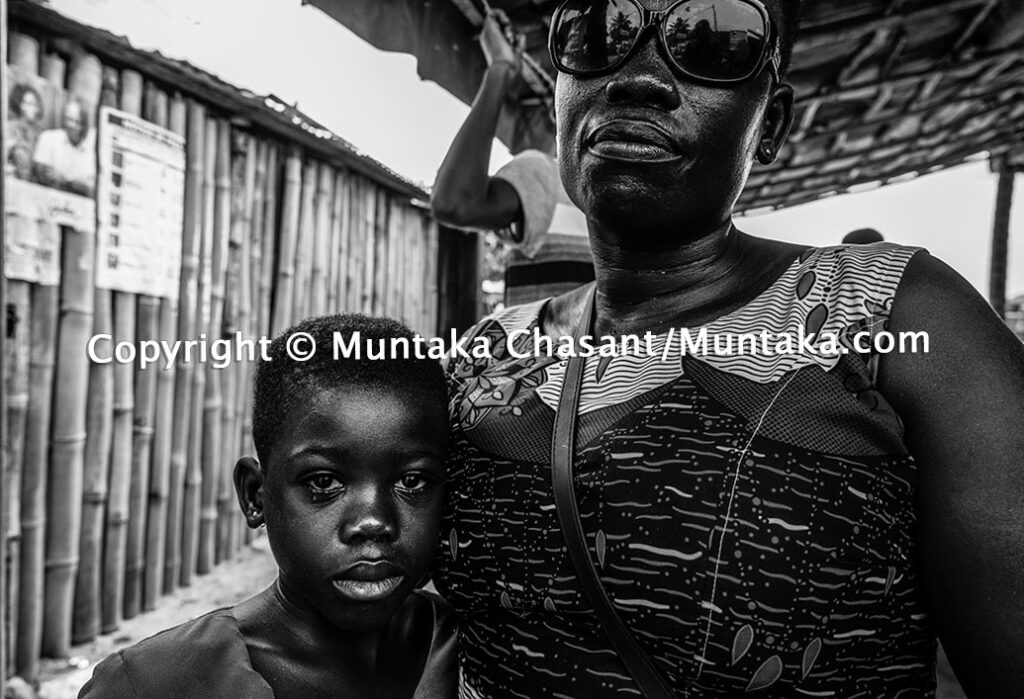 Single Mother
Matilda, 27 years old, lives in rural Ghana. She's a single mother. Her husband left her for another woman after he moved to Accra, Ghana's capital city. I found her, her daughter, and two friends as I photographed random people use a semi-auto hand-washing machine donated by the USAID to help curb the spread of […]
November 29, 2020
Matilda, 27 years old, lives in rural Ghana. She's a single mother. Her husband left her for another woman after he moved to Accra, Ghana's capital city. I found her, her daughter, and two friends as I photographed random people use a semi-auto hand-washing machine donated by the USAID to help curb the spread of […]
Matilda, 27 years old, lives in rural Ghana.
She's a single mother.
Her husband left her for another woman after he moved to Accra, Ghana's capital city.
I found her, her daughter, and two friends as I photographed random people use a semi-auto hand-washing machine donated by the USAID to help curb the spread of coronavirus around Akwidaa Old Town.
Her daughter had been unwell and crying. Matilda didn't have the financial resources to seek medical attention for her.
I was more than happy to help.
She encouraged me to tell her story and the everyday pain and struggles of single mothers.
There's too much pain in this photograph for me.
I hope Matilda and her daughter find peace.
Copyright © 2020 Muntaka Chasant