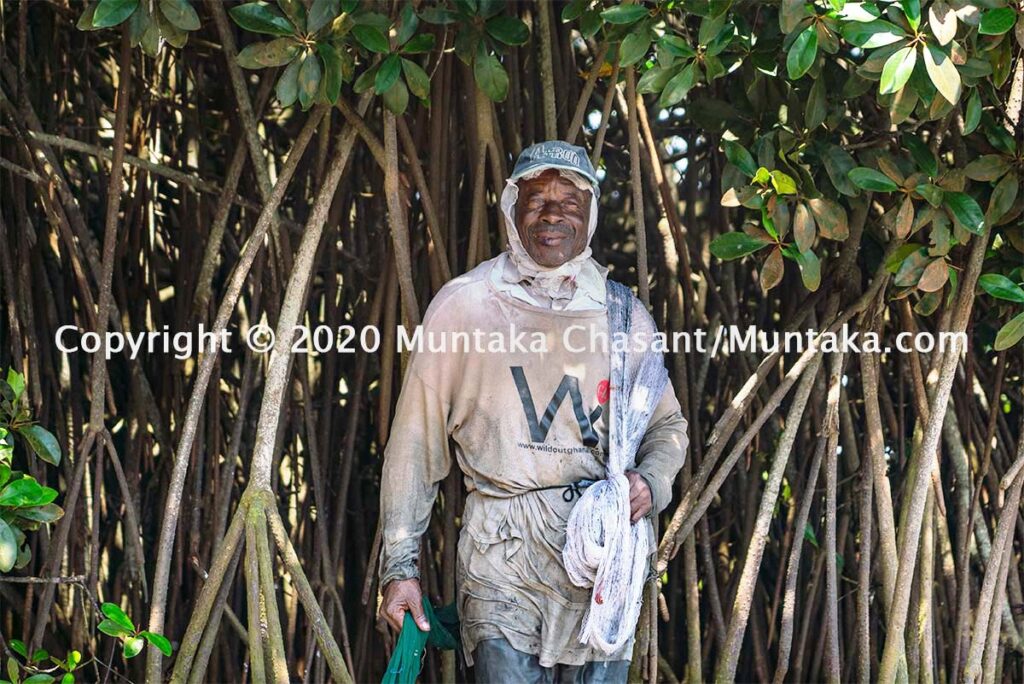 'All the mangrove trees are gone' — 76 Years Old Fisherman
A 76 years old fisherman who relies on mangrove fish assemblages as a source of job and food is sad that the mangrove habitats that helped to support him and his family are all gone. Mangrove habitats serve as a home for many fish species, including the staple blackhin tilapia the urban poor rely on […]
October 13, 2020
A 76 years old fisherman who relies on mangrove fish assemblages as a source of job and food is sad that the mangrove habitats that helped to support him and his family are all gone. Mangrove habitats serve as a home for many fish species, including the staple blackhin tilapia the urban poor rely on […]
A 76 years old fisherman who relies on mangrove fish assemblages as a source of job and food is sad that the mangrove habitats that helped to support him and his family are all gone.
Mangrove habitats serve as a home for many fish species, including the staple blackhin tilapia the urban poor rely on as a source of jobs and food.
There were thousands of red mangrove trees (Rhizophora racemosa) around the Densu Delta. There are only around 16 Rhizophora racemosa trees left standing now.
This breaks the heart of Mr. Emmanuel Achievo, who has been fishing around the area for 50 years now.
"I'm here, and I have seen all gone. This makes me sad beyond words."
"I have been fishing here since the 70s," Mr. Achievo explained. "There were thousands of red mangrove trees around here. They are all gone now. The fish enter the mangrove areas to spawn. They are also habitats for a variety of birds. I'm here, and I have seen all gone. This makes me sad beyond words."
Here are a few of Mr. Achievo still pushing it despite his age: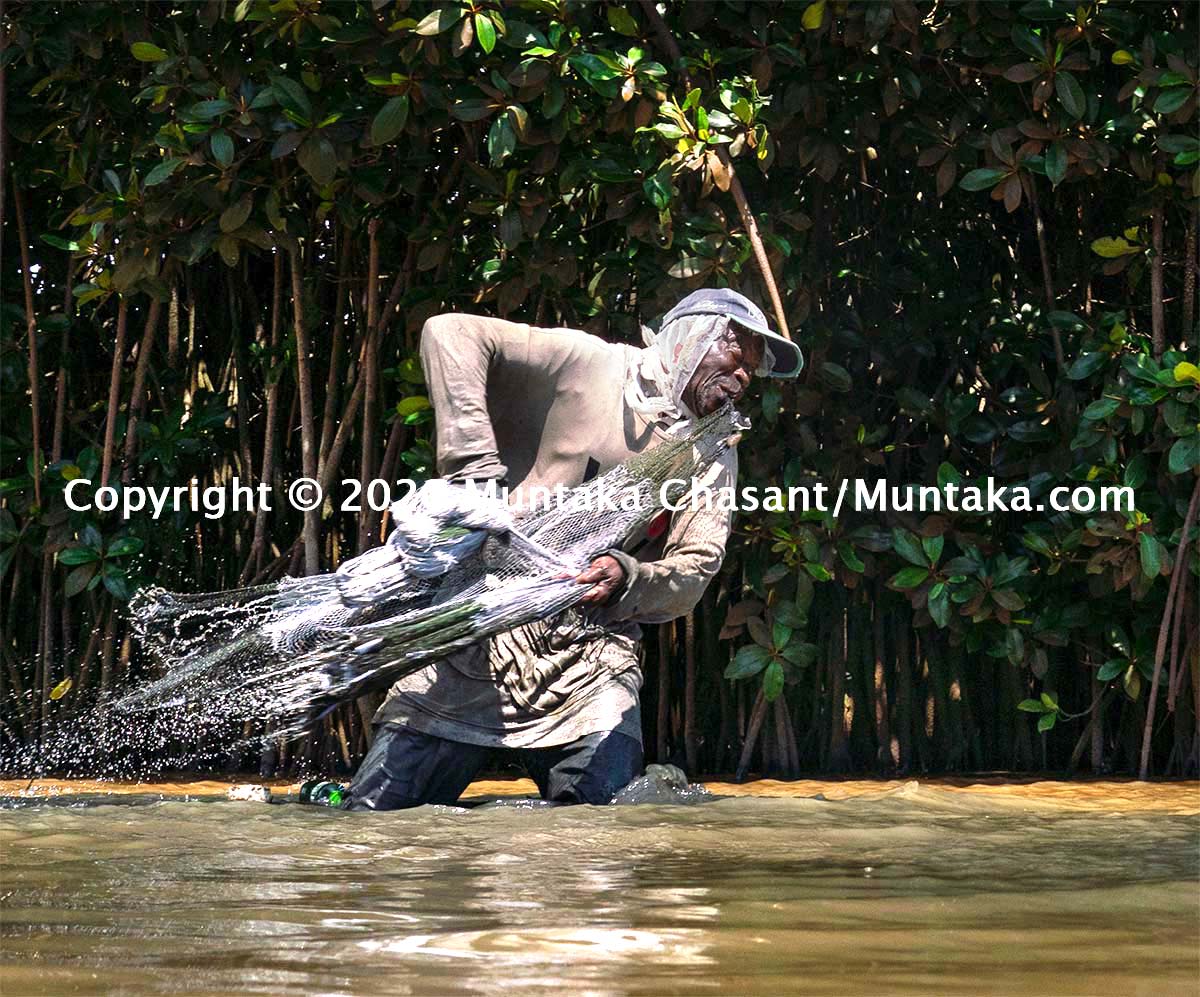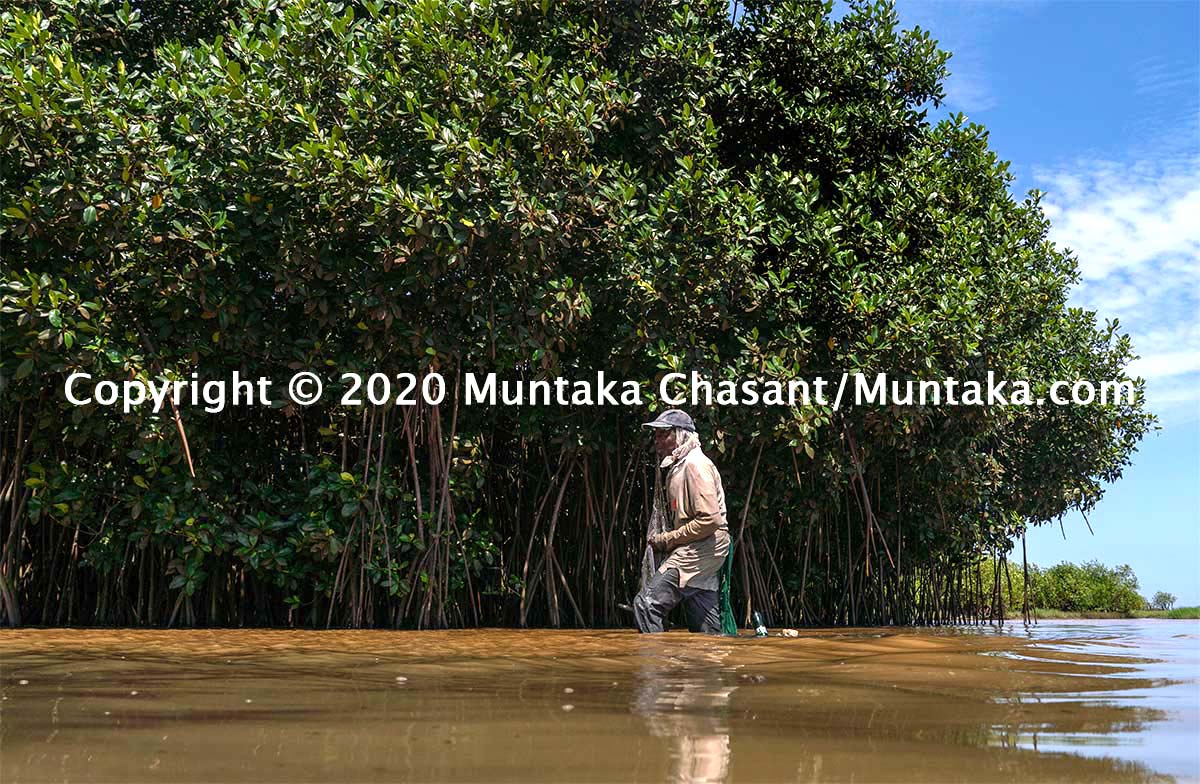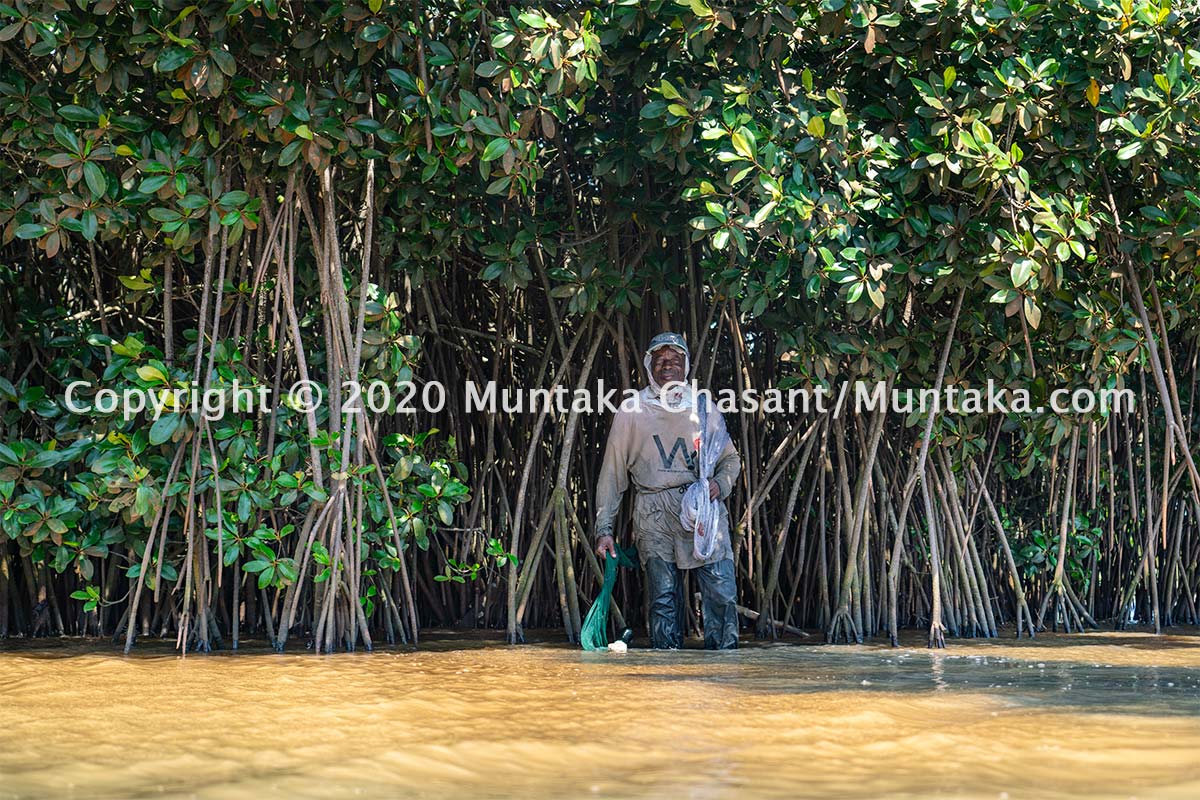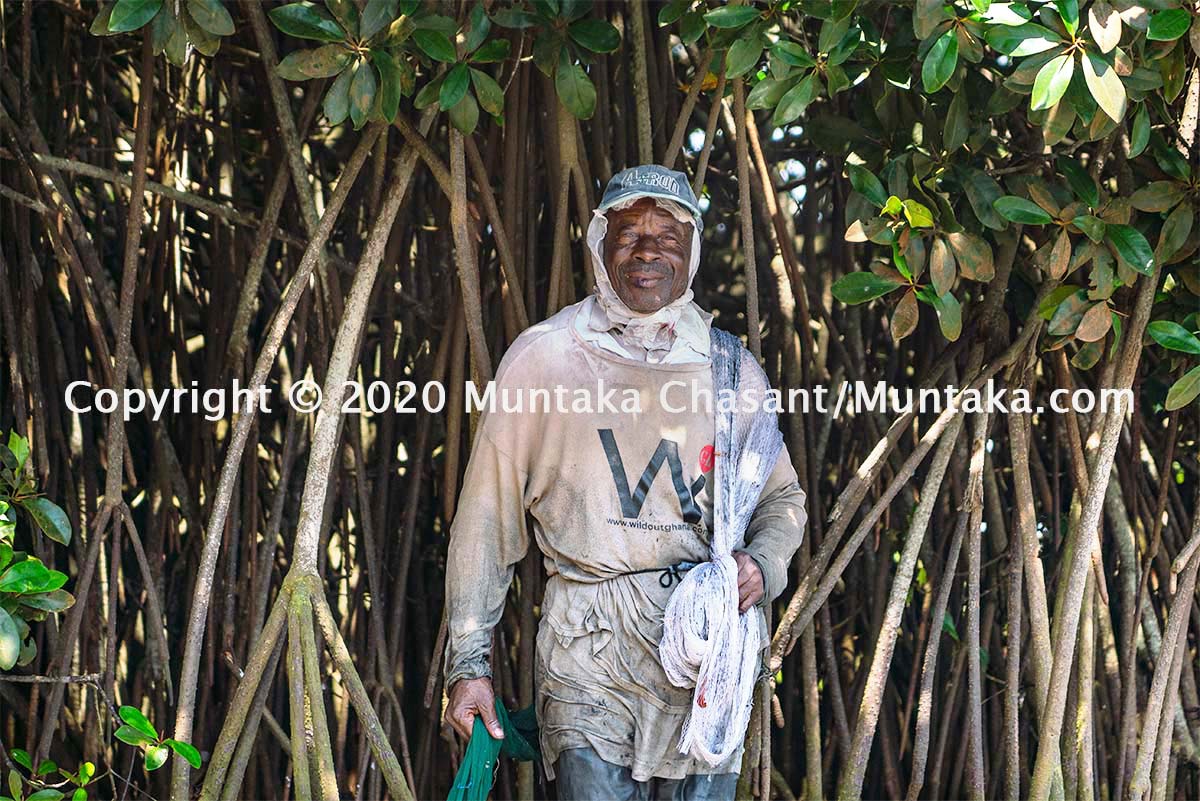 Caught up with Mr. Achievo another time:
Visit the page in the link below to see the causes and effects of the loss of the mangrove vegetation around the Densu Delta:
Related: Fishing in Ghana: Atidza, Mangroves and the Disappearing Densu Delta Ecosystems
Here's a short documentary about this problem:
Copyright © 2020 Muntaka Chasant