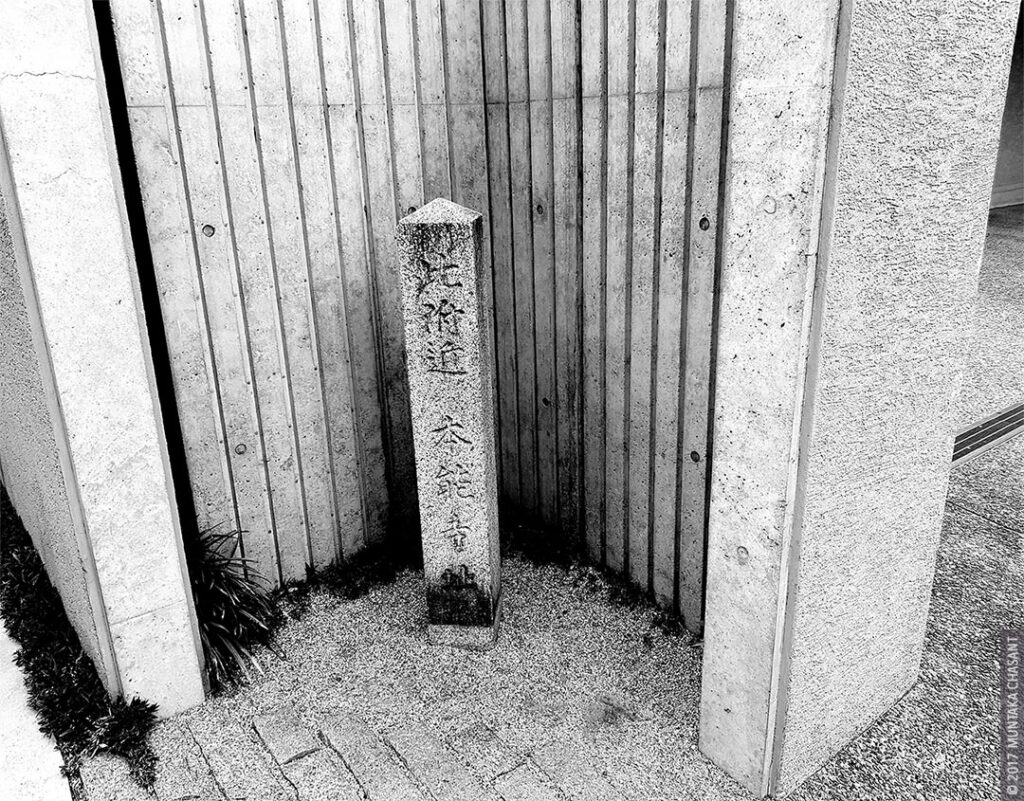 Photo of The Real Honno-ji Incident Spot in Kyoto
The Honnō-ji Incident refers to Akechi Mitsuhide's betrayal of his Lord Oda Nobunaga in the Honnō-ji Temple in Kyoto on June 21, 1582. The daimyō (feudal lord) Oda Nobunaga had firm control over central Japan, having destroyed the Takeda clan in the Battle of Temmokuzan, earlier. His only rivals, Uesugi Kenshin, Mōri Motonari […]
December 19, 2019
The Honnō-ji Incident refers to Akechi Mitsuhide's betrayal of his Lord Oda Nobunaga in the Honnō-ji Temple in Kyoto on June 21, 1582. The daimyō (feudal lord) Oda Nobunaga had firm control over central Japan, having destroyed the Takeda clan in the Battle of Temmokuzan, earlier. His only rivals, Uesugi Kenshin, Mōri Motonari […]
The Honnō-ji Incident refers to Akechi Mitsuhide's betrayal of his Lord Oda Nobunaga in the Honnō-ji Temple in Kyoto on June 21, 1582.
The daimyō (feudal lord) Oda Nobunaga had a solid grip over central Japan — having destroyed the Takeda clan in the Battle of Temmokuzan.
His only rivals, Uesugi Kenshin, Mōri Motonari, and Hōjō Ujiyasu, had all died and left their clans weak.
Oda Nobunaga seized on this and hit the clans even harder.
Nobunaga cut short his tour of the Kansai region with Tokugawa Ieyasu to aid Hashiba Hideyoshi at the Takamatsu Castle.
The daimyō ordered Akechi Mitsuhide, his general, to also go to Hideyoshi's aid.
However, instead of heading to the Takamatsu Castle, Akechi rather masterminded a rebellion by leading his army to Kyoto and announced at some point that "the enemy is in the Honnō-ji" (Teki wa Honnō-ji ni ari) — referring to Oda Nobunaga.
Akechi and his men attacked Nobunaga at the Honnō-ji temple, forcing the daimyō to commit suicide.
The aide Mori Ranmaru, on the request of Nobunaga, set the temple on fire to avoid Aketchi from recovering the daimyō's head.
As a fan of Oda Nobunaga, I set out with a dear friend, Fumi, to track down the real Honnō-ji Incident spot while in Kyoto a few years back.
The Honnō-ji Temple in Nakagyo Ward is not the real spot the incident took place.
Kyoto has been razed down several times in history, including the destruction of thousands of buildings during the Kinmon Incident in 1864.
So, a lot of rebuilding has gone on in Kyoto's history.
Hidden near a curb, we found the real Honnō-ji Incident spot in the Nakagyo Ward, about 1.2 km away from the current Honno-ji Temple.
The site of the incident was moved from the real site at Oikeshita, Teramachi, Nakagyo-ku to the current Honnoji-ji Temple by Toyotomi Hideyoshi in 1587.
There you go — the real Honnō-ji Incident spot after 435 years!
Akechi Mitsuhide's reasons for betraying his Lord Oda Nobunaga remains a mystery.
However, there are rumours his mutiny may have more to do with Nobunaga having shamed him publicly on several occasions — including kicking him in front of a bunch of samurai.1
See the comedy Honnouji Hotel to understand a bit more about the context of this site.
Here's the movie's trailer:
© 2020 Muntaka Chasant
Sources