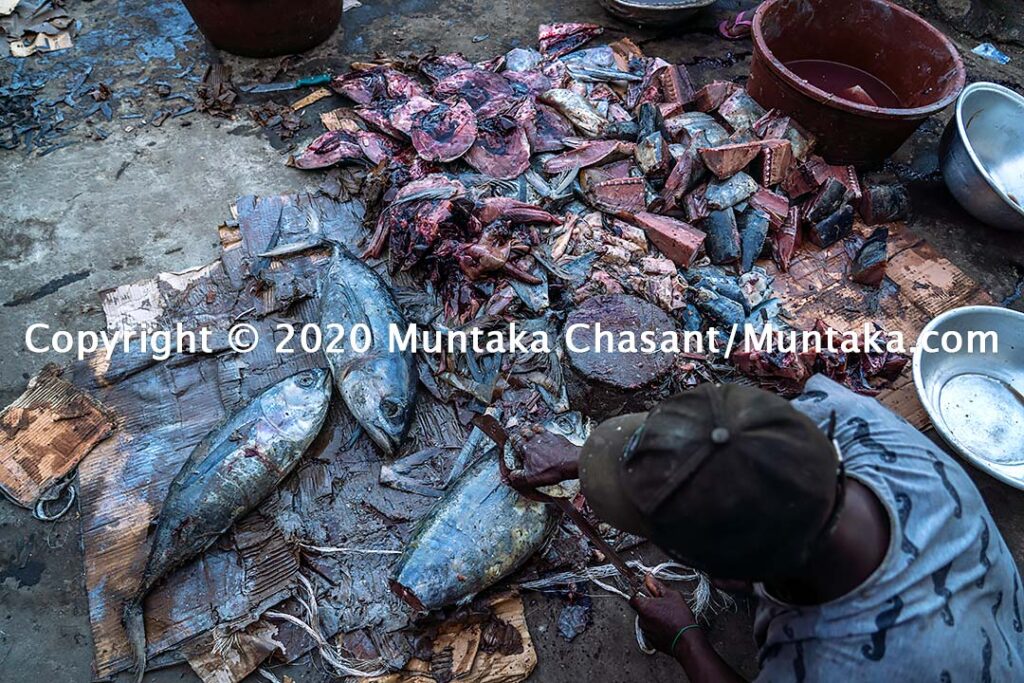 Fish Processing in Ghana
Erick Kudjuh, 59 years old, is a fish processor at Jamestown in Accra, Ghana's capital city. He's in charge of a small fish processing area that sits on the edge of a cliff overlooking the Gulf of Guinea. He spends his days butchering and cutting up mainly yellowfin tuna. The fish are then smoked by […]
July 13, 2020
Erick Kudjuh, 59 years old, is a fish processor at Jamestown in Accra, Ghana's capital city. He's in charge of a small fish processing area that sits on the edge of a cliff overlooking the Gulf of Guinea. He spends his days butchering and cutting up mainly yellowfin tuna. The fish are then smoked by […]
Erick Kudjuh, 59 years old, is a fish processor at Jamestown in Accra, Ghana's capital city.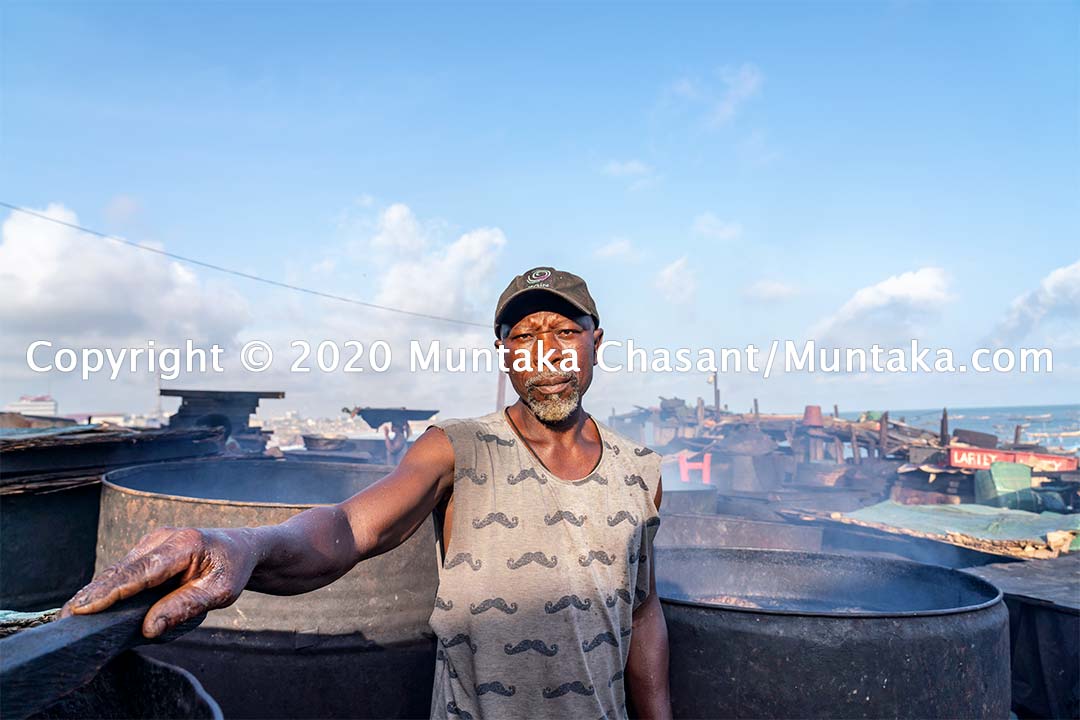 He's in charge of a small fish processing area that sits on the edge of a cliff overlooking the Gulf of Guinea.
He spends his days butchering and cutting up mainly yellowfin tuna.
The fish are then smoked by placing the meat directly on top of traditional metal drum kilns.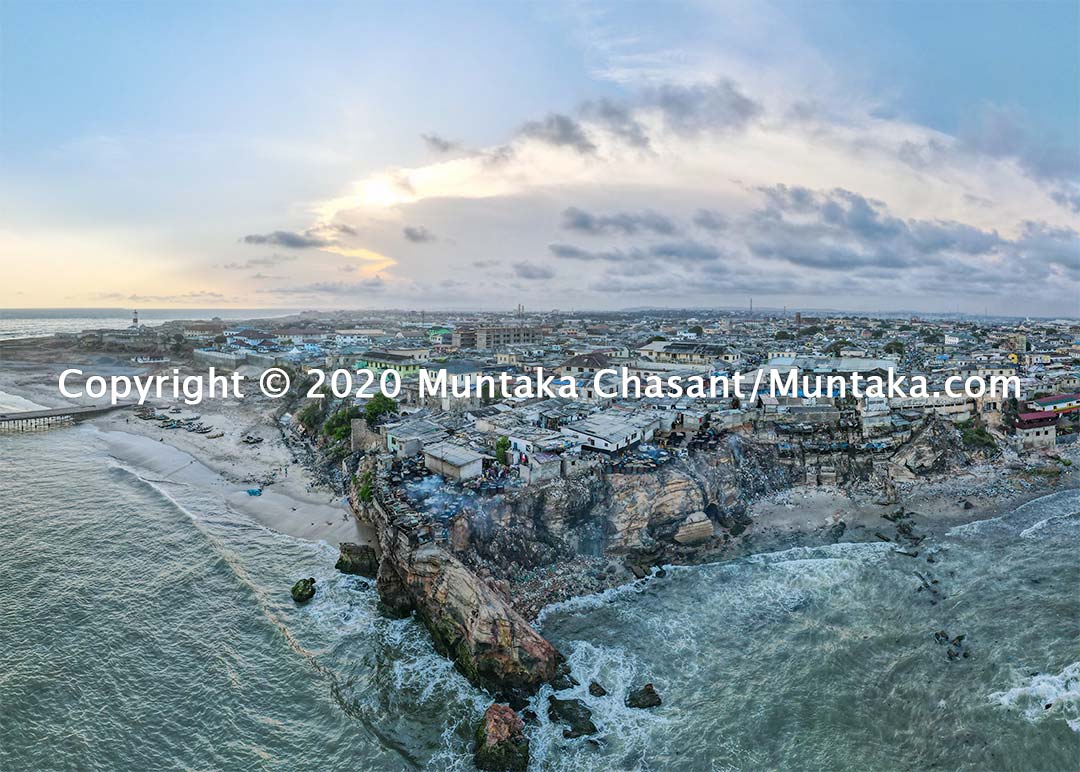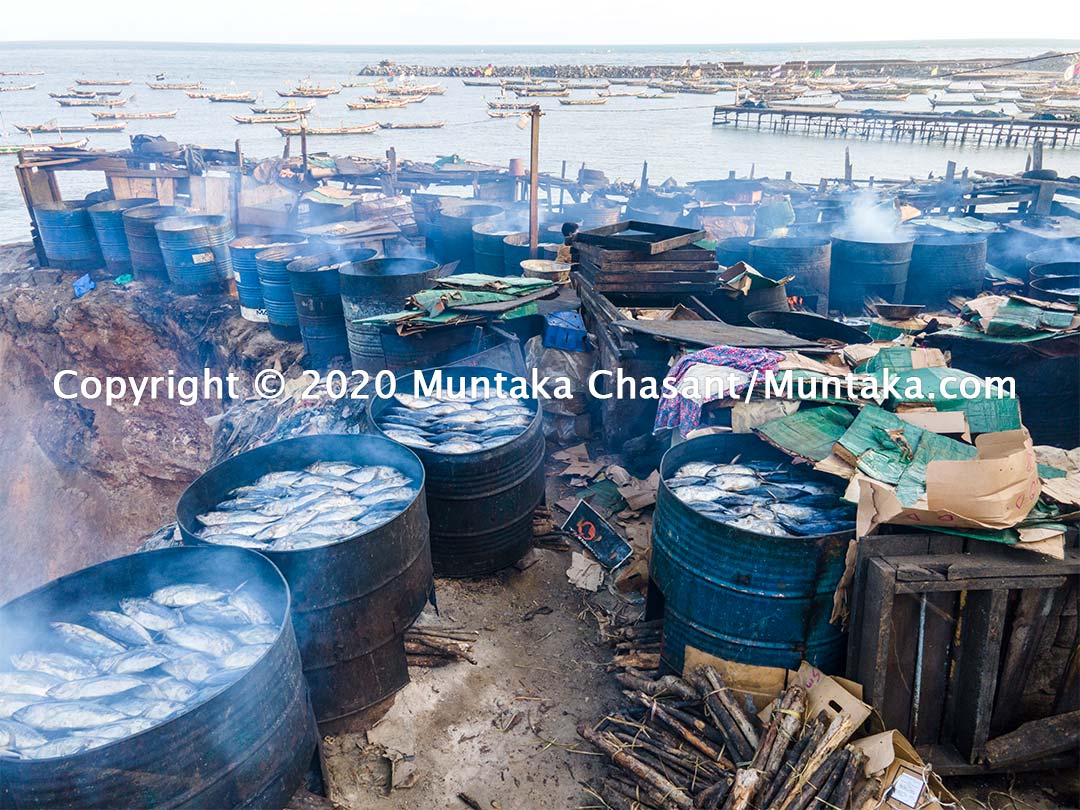 But using firewood to smoke fish this way exposes both processors and consumers to toxicants, including Polycyclic aromatic hydrocarbons (PAHs).2
PAHs are known carcinogenic and have been linked to lung, stomach, and other cancers.3 4
Several technologies tackle this problem, but many fish processors in Ghana complain that they all take a much longer time to smoke fish compared with the metal drum kilns.
"Our ancestors have used these [traditional kilns] since since since," Mr. Kudjuh responded when I asked why they have not adopted the FAO-Thiaroye5 technology to minimize exposure to PAHs.
Pointing to what appeared to be an improved Chorkor smoker design that was made for them for free, he added: "this takes forever to smoke the fish. With the metal drum kilns, the fire is direct and much quicker. Those modern designs are only useful for smoking Amane [Sardinellas] and other small fish."
Fish processors along Ghana's coast frequently use the chorkor oven to smoke Sardinella and other small pelagic.
They frequently dismiss me whenever I raise food safety concerns.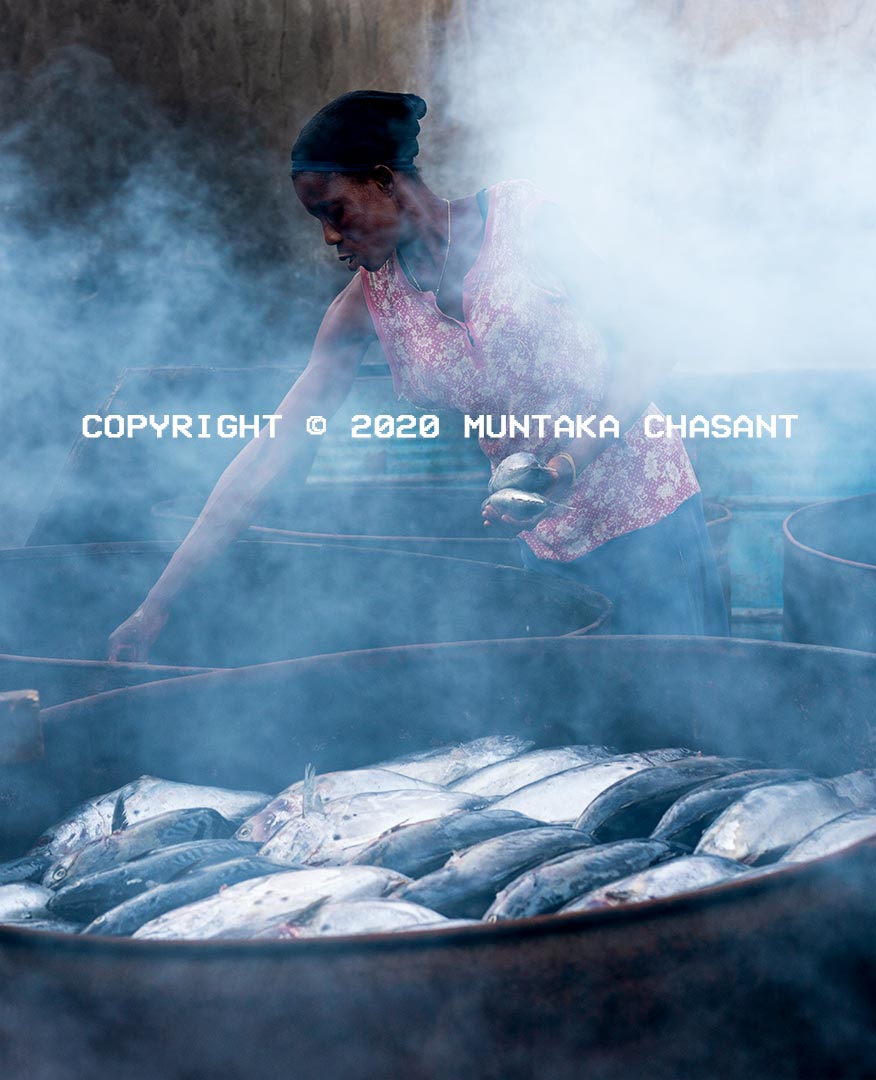 But for the Food and Agriculture Organization of the United Nations (FAO)6, the use of traditional kilns to process fish in Ghana is a public health issue.
The continued use of traditional kilns to process the most important animal protein in Ghana presents adverse impacts on food safety, nutrition, public health, livelihoods and economic development in the country.

FAO
Mr. Kudjuh added: "Our mothers and grandmothers have used this and nothing happened to them. If anyone wants to help us…we want more of the traditional drum kilns over the modern processors!"
I have written about this problem with more photographs. Visit the link below to learn more:
Related: Fish Processing in Ghana: Trade-offs Between Livelihoods and Health risks
Copyright © 2020 Muntaka Chasant
Sources