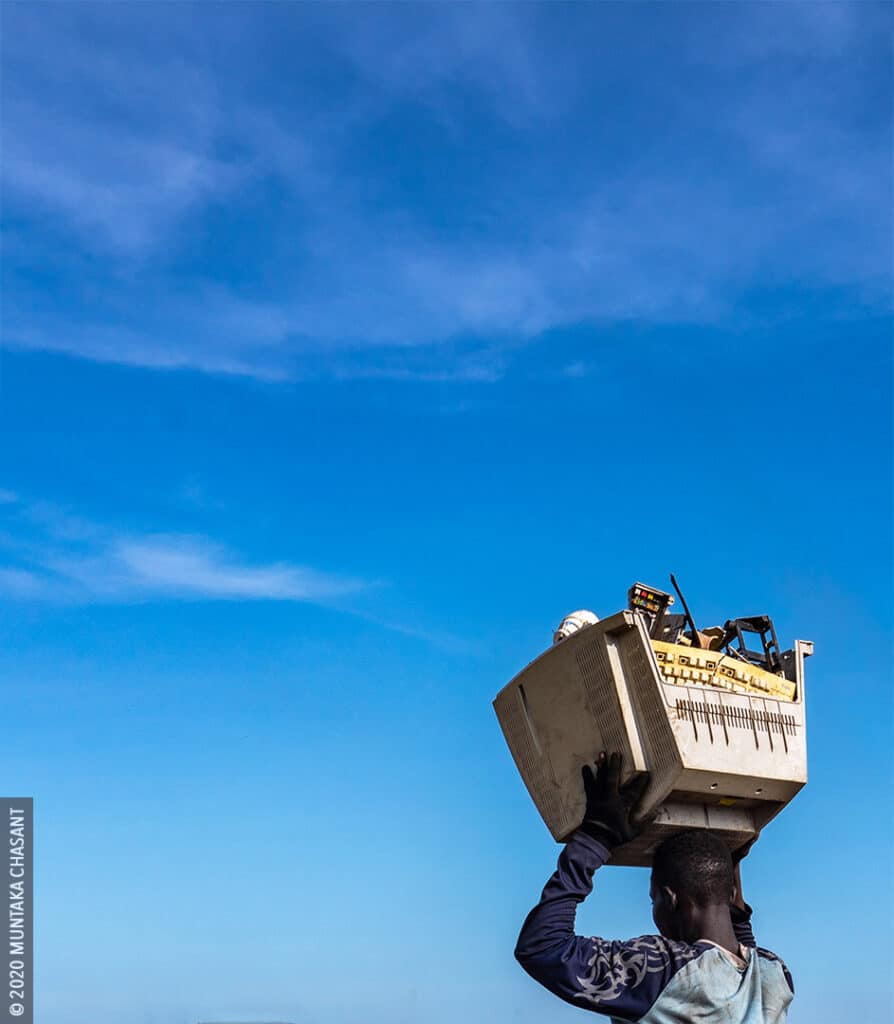 Electronic Waste
Informal electronic waste (e-waste) recycling at Agbogbloshie is a major source of livelihood for thousands of the urban poor around the Old Fadama slum area. However, the primitive recycling of e-waste at Agbogbloshie contaminates the landscape, releasing toxic materials, including cadmium, lead, mercury, chromium, dioxins, and furans, into the soil, air, and groundwater. The problem […]
May 2, 2020
Informal electronic waste (e-waste) recycling at Agbogbloshie is a major source of livelihood for thousands of the urban poor around the Old Fadama slum area. However, the primitive recycling of e-waste at Agbogbloshie contaminates the landscape, releasing toxic materials, including cadmium, lead, mercury, chromium, dioxins, and furans, into the soil, air, and groundwater. The problem […]
Informal electronic waste (e-waste) recycling at Agbogbloshie is a major source of livelihood for thousands of the urban poor around the Old Fadama slum area.
However, the primitive recycling of e-waste at Agbogbloshie contaminates the landscape, releasing toxic materials, including cadmium, lead, mercury, chromium, dioxins, and furans, into the soil, air, and groundwater.
The problem is getting worse as more young people escape hunger and poverty in Ghana's agricultural hinterlands to cities in search of economic opportunities.
Treat any narrative that claims things have changed in terms of e-waste connected health and environmental risks around Agbogbloshie with suspicion. It is worse than it has ever been as of May 2020, in my estimation.
Read more about Agbogbloshie in the link below:
RELATED: Agbogbloshie, Ghana: Questions & Answers
Electronic Waste Photos
Standing at a small area, I captured the man below about to dump e-waste near the Korle Lagoon.
This tells a different story:
And that tells a different story: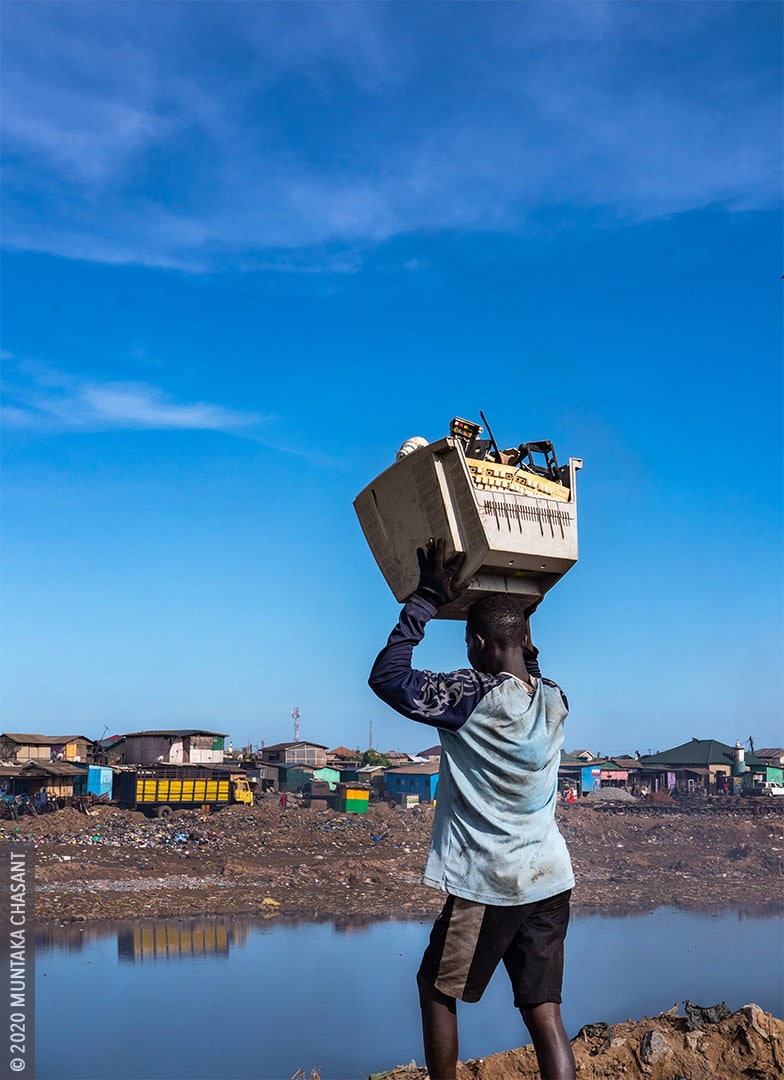 I turned around and saw this man transporting wires in a wheelbarrow to the 'Kilimanjaro' cables burning area.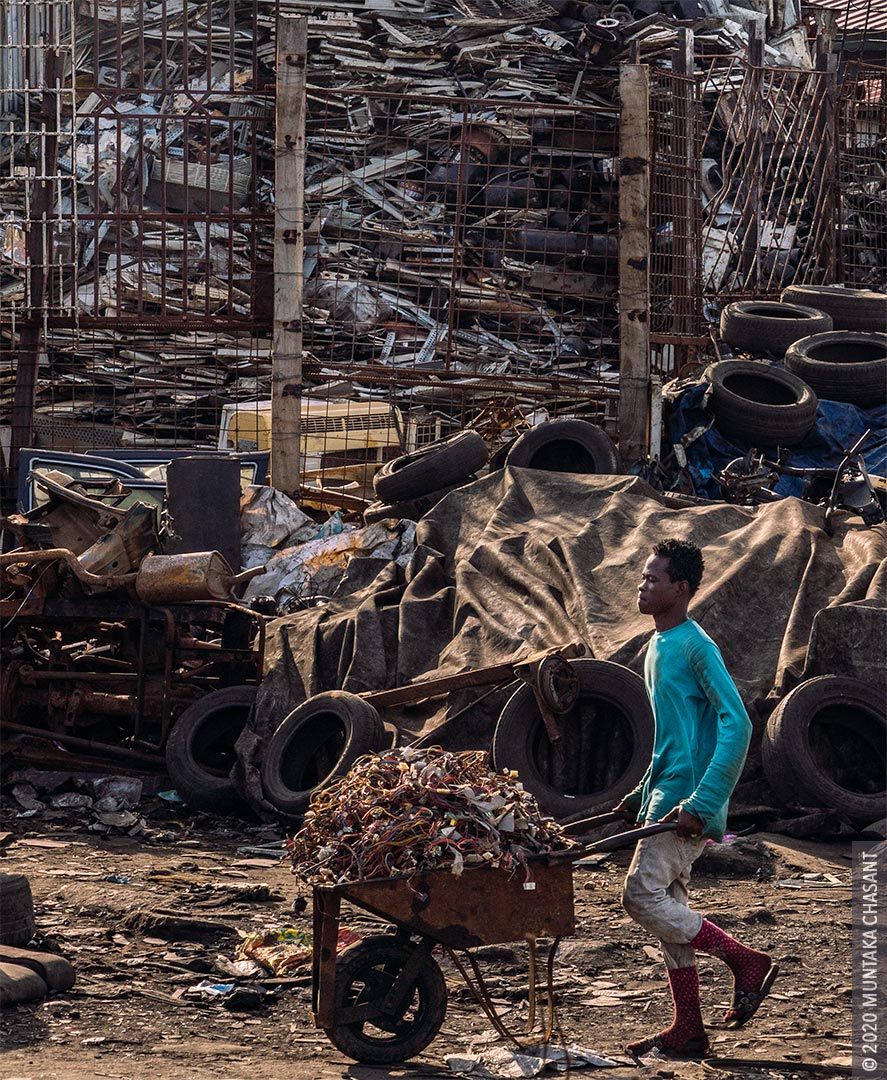 The wires are burned in the open to recover the copper materials inside. Like this:
E-waste Scavenging
I turned around again and saw the man below, a Nigerian, singing and wading his way through mounds of discarded goods searching for printed circuit board components on the e-waste dump.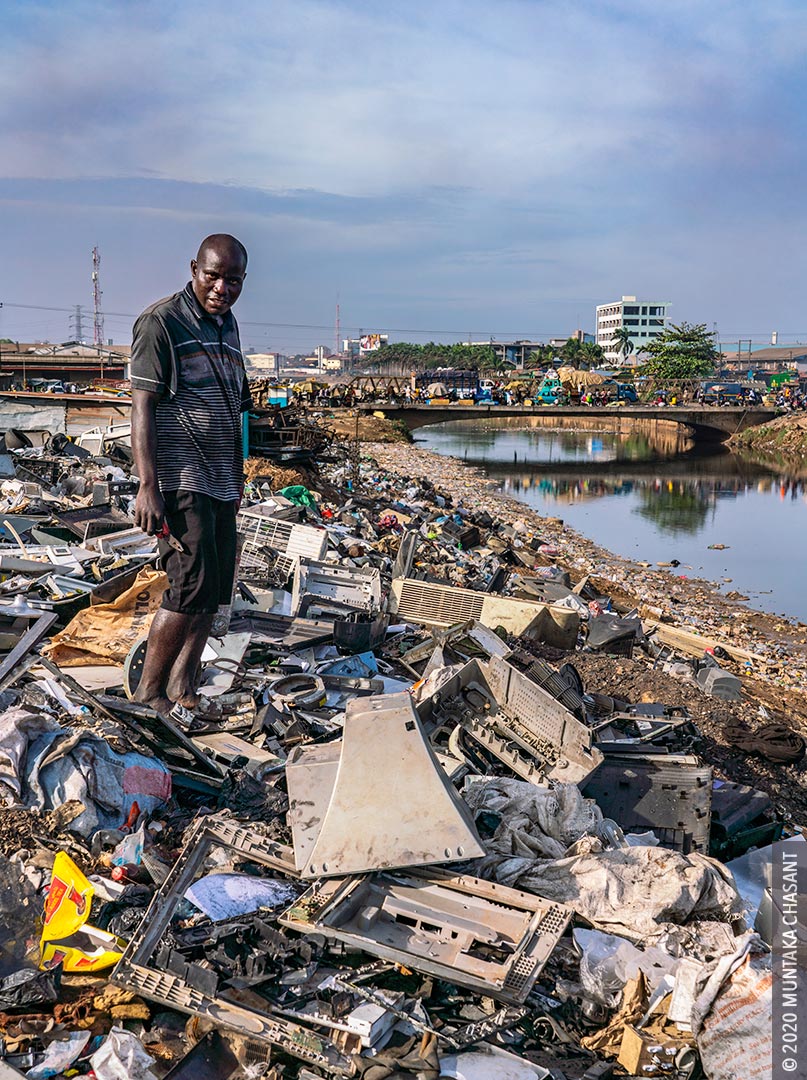 Noticing that I was taking shots of him, he turned and said in Nigerian pidgin: "Na so God wants am!" Meaning he is fated to be wading through discarded scrapheap.
I hadn't thought of it that way, but it certainly gave me some ideas.
Noticing that I was taking shots of him, he turned and said in Nigerian pidgin: "Na so God wants am!"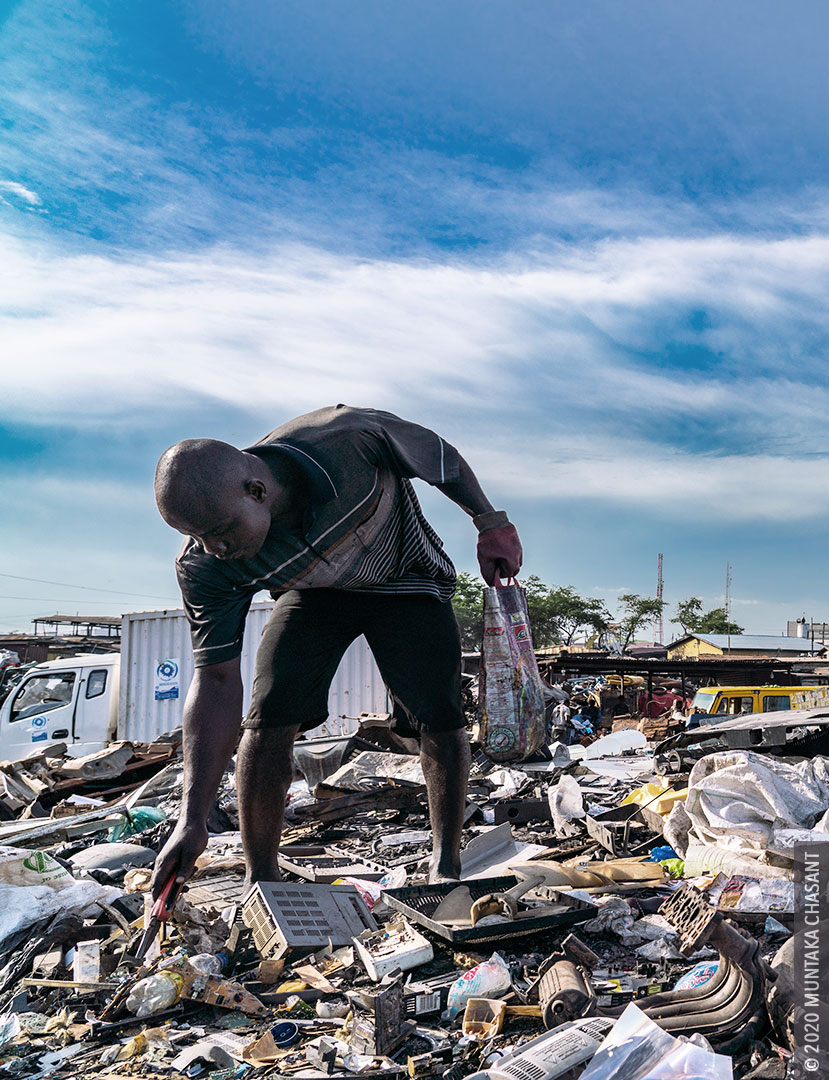 © 2020 Muntaka Chasant