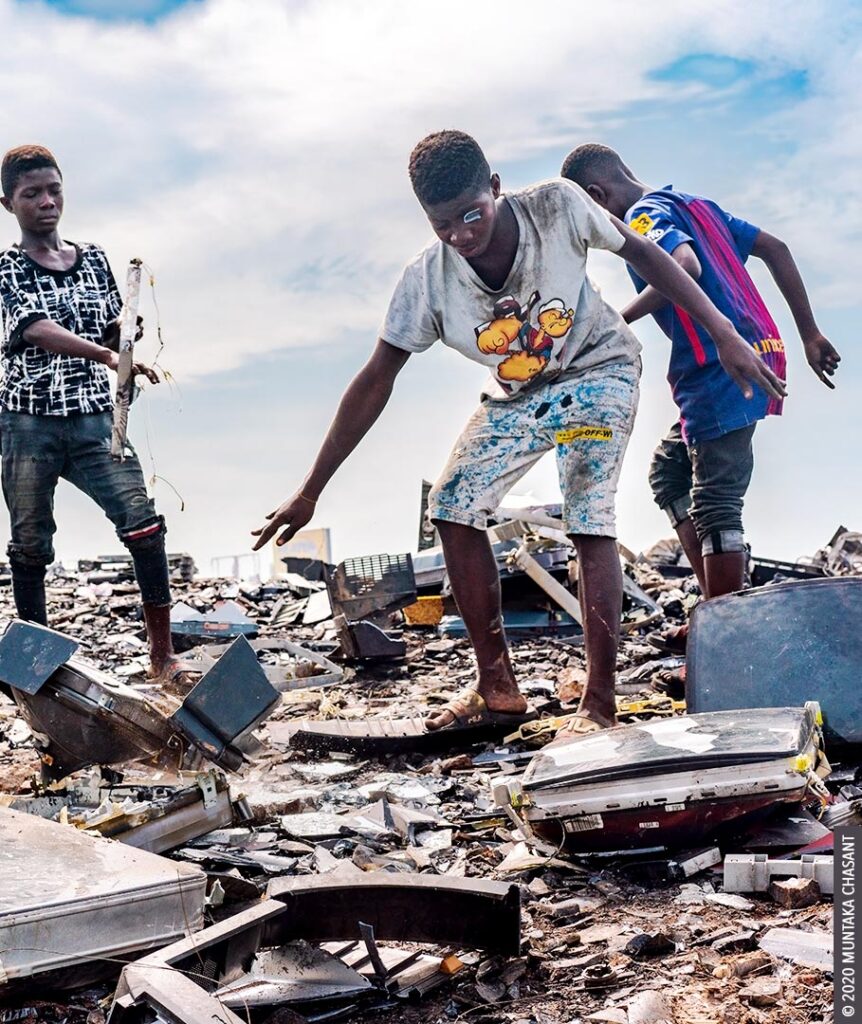 E-waste Recycling And Child Labour
Kwaku Debrah is a 15-year-old adolescent boy engaged in hazardous child labour on the margins of Accra, Ghana's capital city. A broomstick fired from a slingshot punctured his eyeball when he was just 9 years old. New to eye injury, Debrah instantly pulled the stick out. He's now blind in the left eye and wears […]
May 20, 2020
Kwaku Debrah is a 15-year-old adolescent boy engaged in hazardous child labour on the margins of Accra, Ghana's capital city. A broomstick fired from a slingshot punctured his eyeball when he was just 9 years old. New to eye injury, Debrah instantly pulled the stick out. He's now blind in the left eye and wears […]
Kwaku Debrah is a 15-year-old adolescent boy engaged in hazardous child labour on the margins of Accra, Ghana's capital city.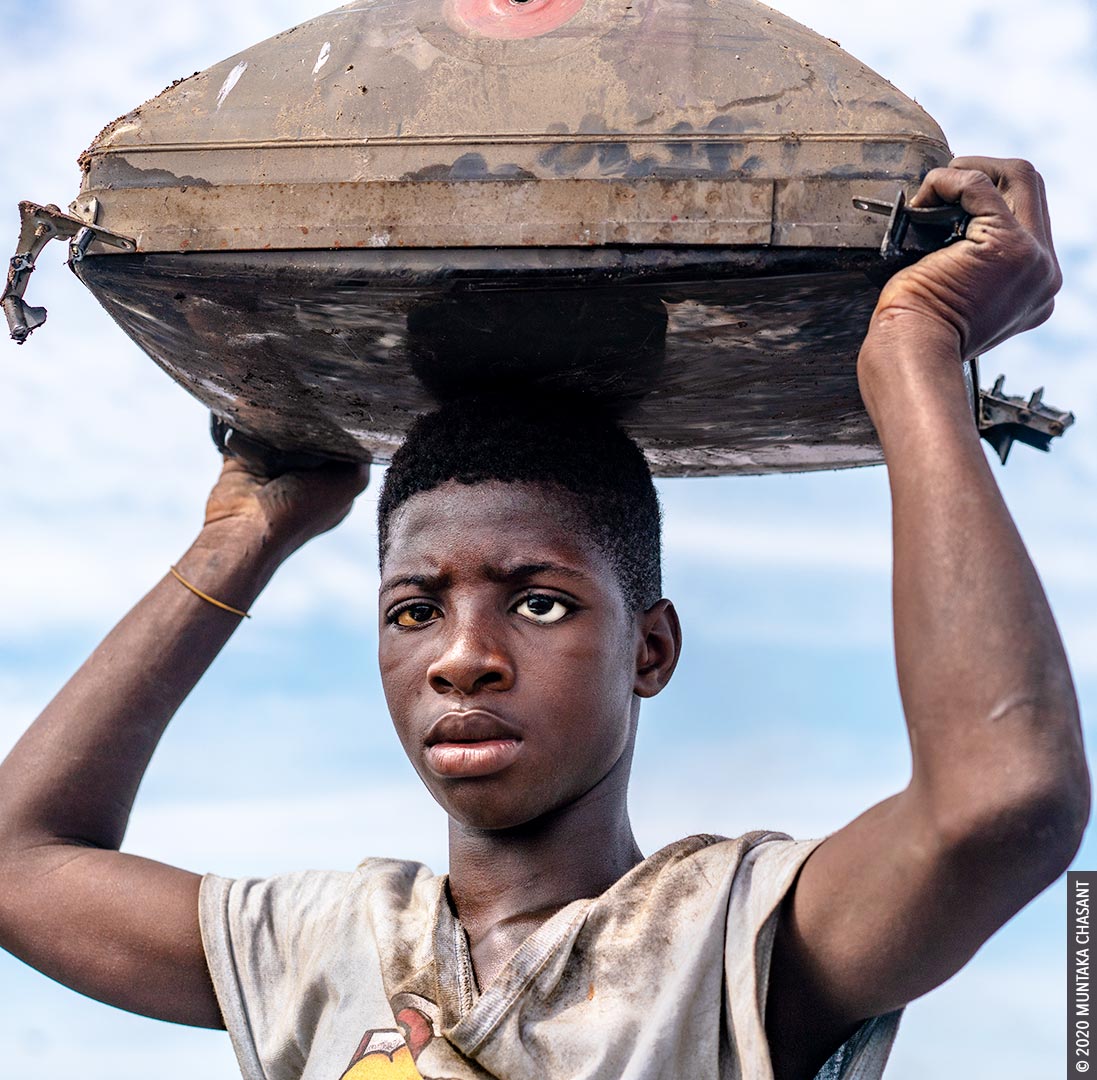 A broomstick fired from a slingshot punctured his eyeball when he was just 9 years old. New to eye injury, Debrah instantly pulled the stick out. He's now blind in the left eye and wears a prosthetic.
What is Debrah Doing?
It does look like Debrah is dancing in the photo below, but it is actually much more than that. He had just smashed an old cathode-ray tube (CRT) television against a rock to reclaim the shadow mask and other iron materials inside.
A piece of CRT glass fell (was stuck in his hair) and overshadowed his left eye. I thought this was an interesting capture given Debrah is already blind in the left eye and wears a prosthetic.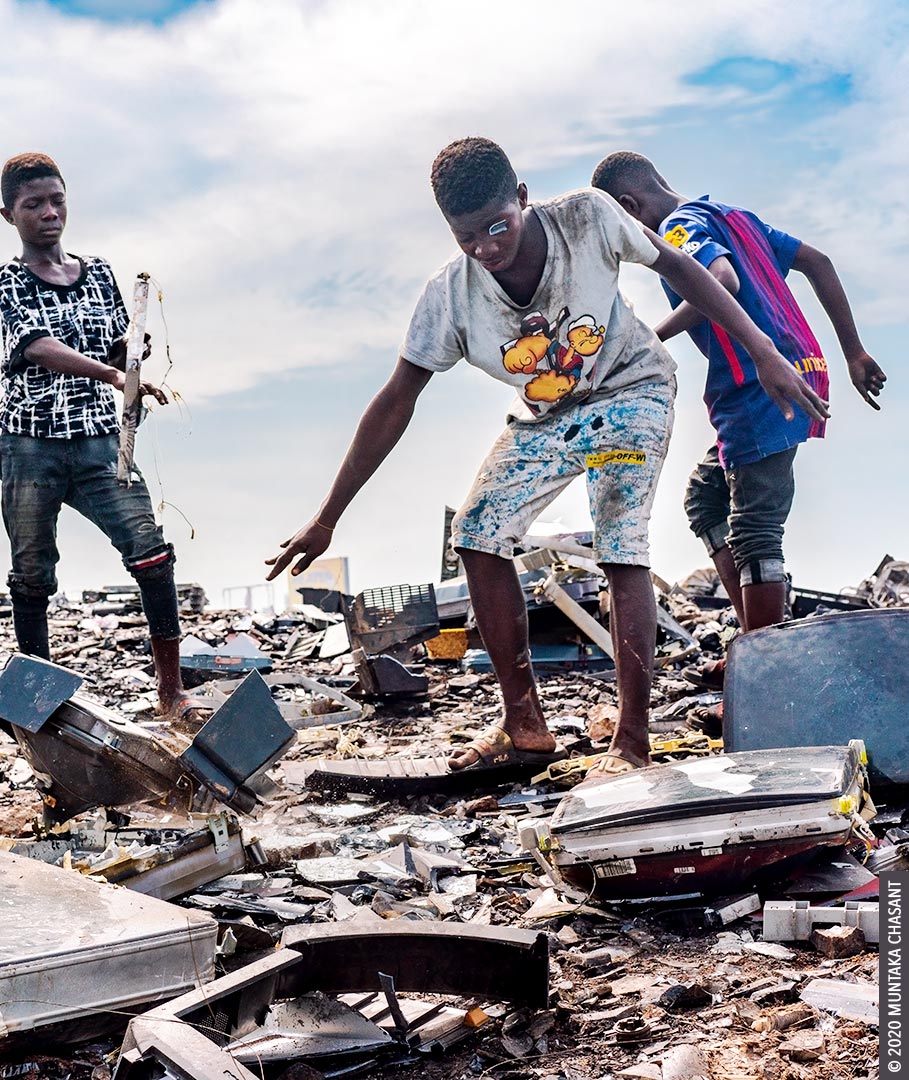 Here's a moment before the incident above. You will see a piece of glass stuck in his hair if you look closely.
Here's are a few other series of Debrah smashing another CRT TV against a rock.
See more of Debrah in the links below:
Read more about this hazardous child labour problem here:
© 2020 Muntaka Chasant