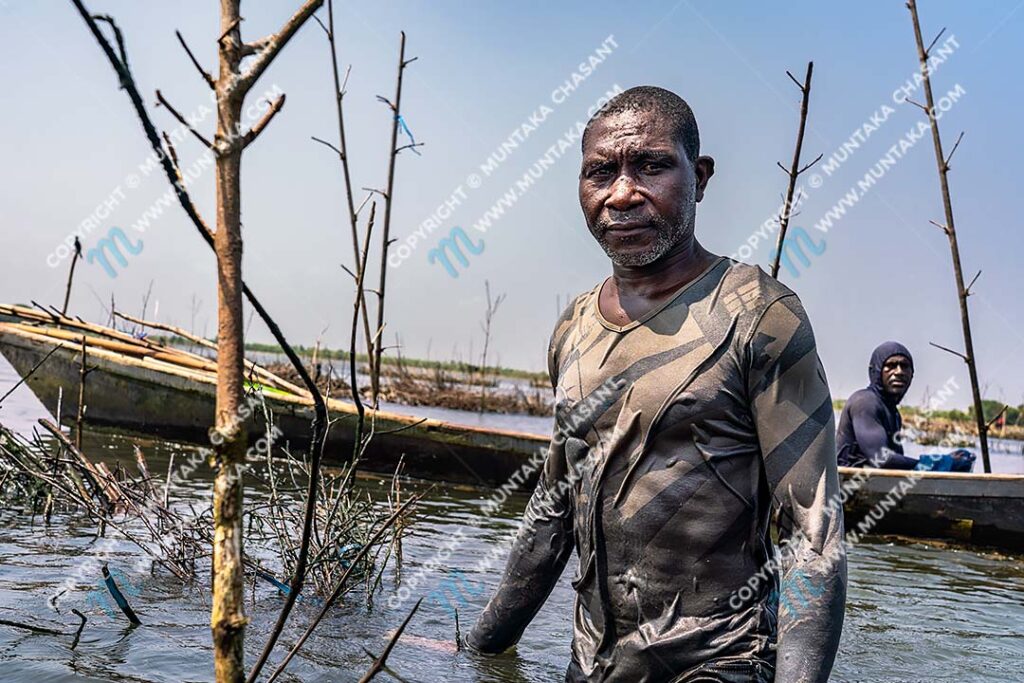 Methods of Fishing in Ghana: Atidza (Acadja) Brush Park Fishing
Joseph Akagbo and Selassie Tsetsogbi (below) are Atidza/Acadja Blackchin Tilapia (Sarotherodon melanotheron) urban fishermen. Atidza/Acadja Method of Fishing in Ghana Atidza (in Ewe) or Acadja (in Ga) fishermen spend more than 4 hours every month digging up an underwater structure consisting mainly of black mangrove (Avicennia germinans) branches from the muddy bottoms of the Densu […]
September 5, 2020
Joseph Akagbo and Selassie Tsetsogbi (below) are Atidza/Acadja Blackchin Tilapia (Sarotherodon melanotheron) urban fishermen. Atidza/Acadja Method of Fishing in Ghana Atidza (in Ewe) or Acadja (in Ga) fishermen spend more than 4 hours every month digging up an underwater structure consisting mainly of black mangrove (Avicennia germinans) branches from the muddy bottoms of the Densu […]
Joseph Akagbo and Selassie Tsetsogbi (below) are Atidza/Acadja Blackchin Tilapia (Sarotherodon melanotheron) urban fishermen.
Atidza/Acadja Method of Fishing in Ghana
Atidza (in Ewe) or Acadja (in Ga) fishermen spend more than 4 hours every month digging up an underwater structure consisting mainly of black mangrove (Avicennia germinans) branches from the muddy bottoms of the Densu Delta lagoon in order to surround a concentration of Blackchin Tilapia that had mistaken the trap for a habitat.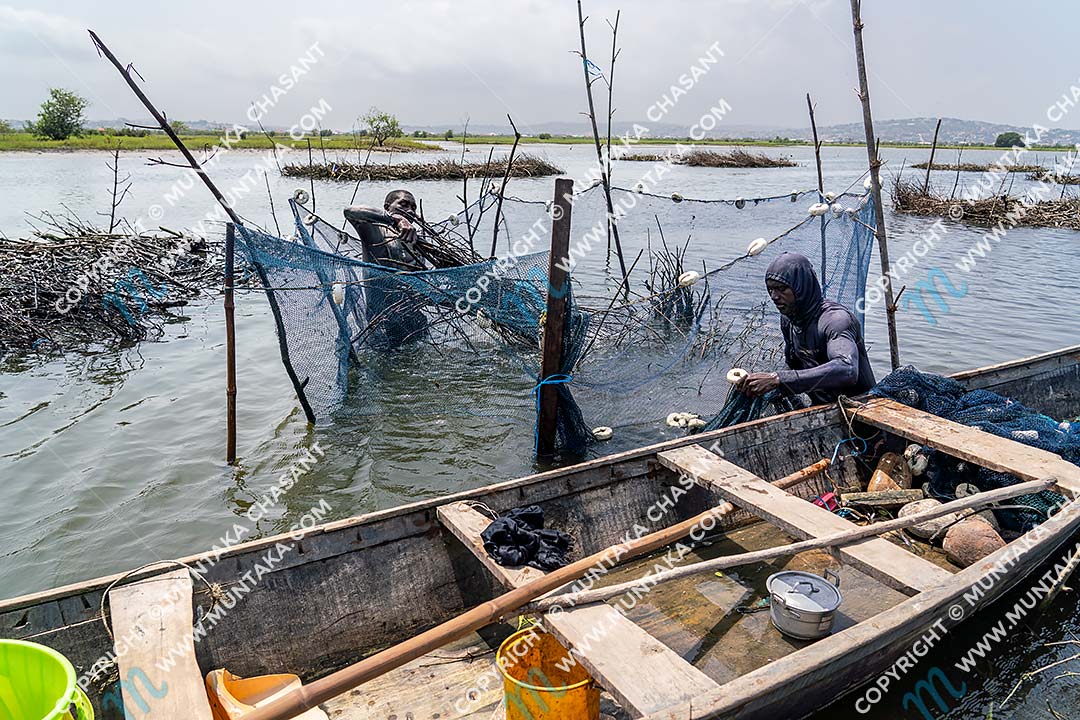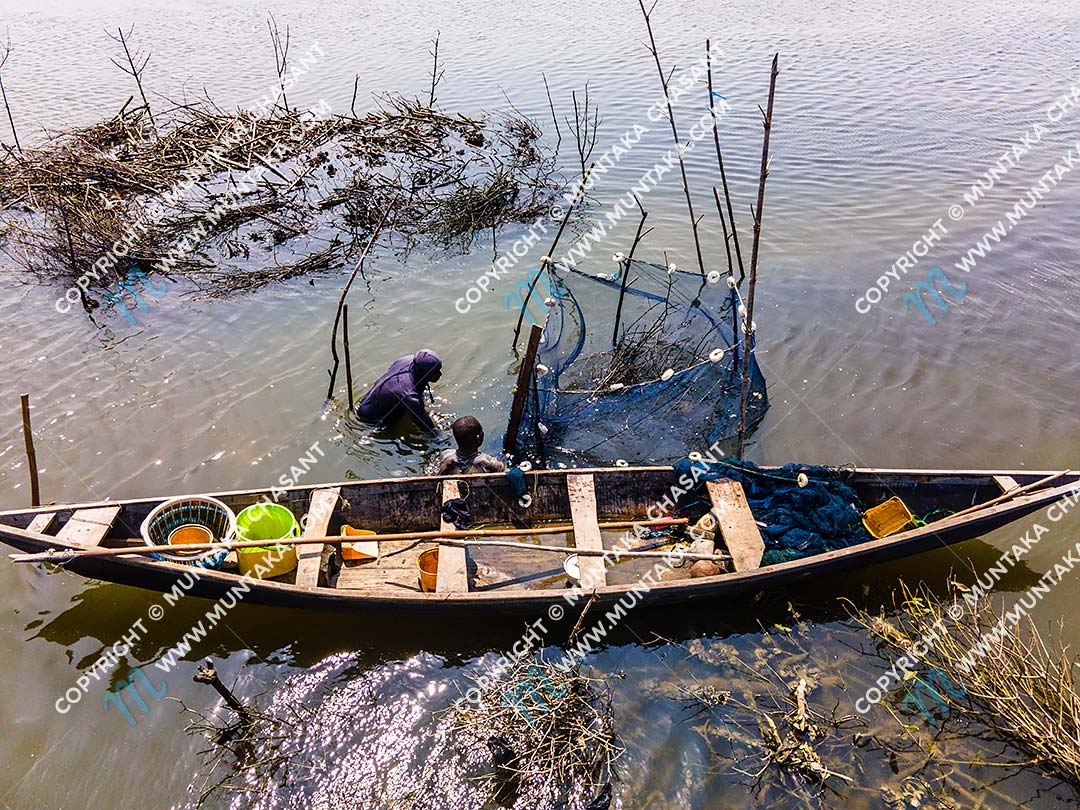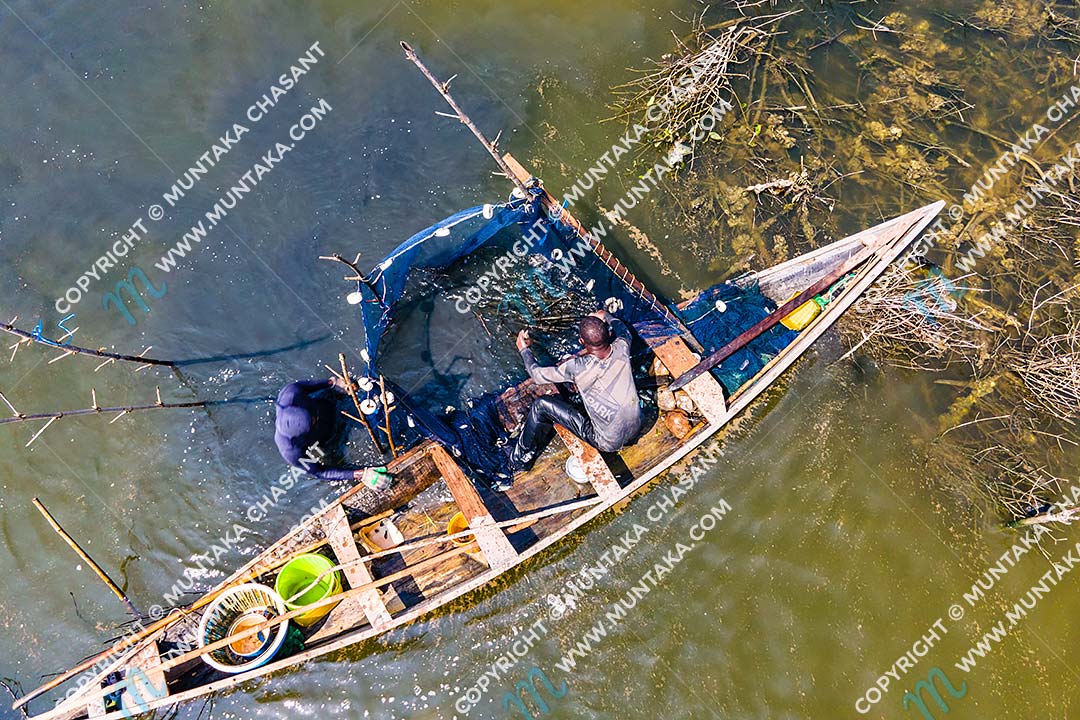 The fishermen usually harvest the entrapped fish every 4 weeks.
Atidza/Acadja in the Densu River involves sinking felled red mangrove brush bundles into the muddy brackish water to form artificial habitats. This provides a nursery environment for many species, including Blackchin Tilapia.
The artificial habitat serves as a sanctuary — a spawning and feeding shelter — for mainly the lagoon Tilapia in the Densu Delta brackish water.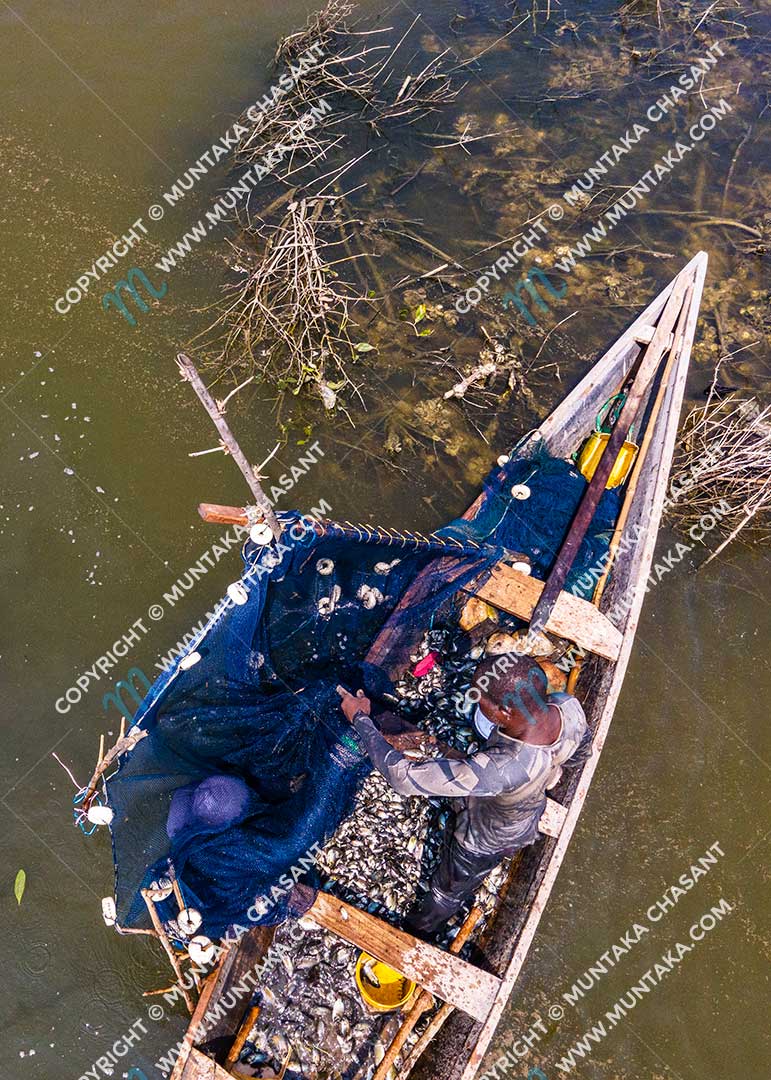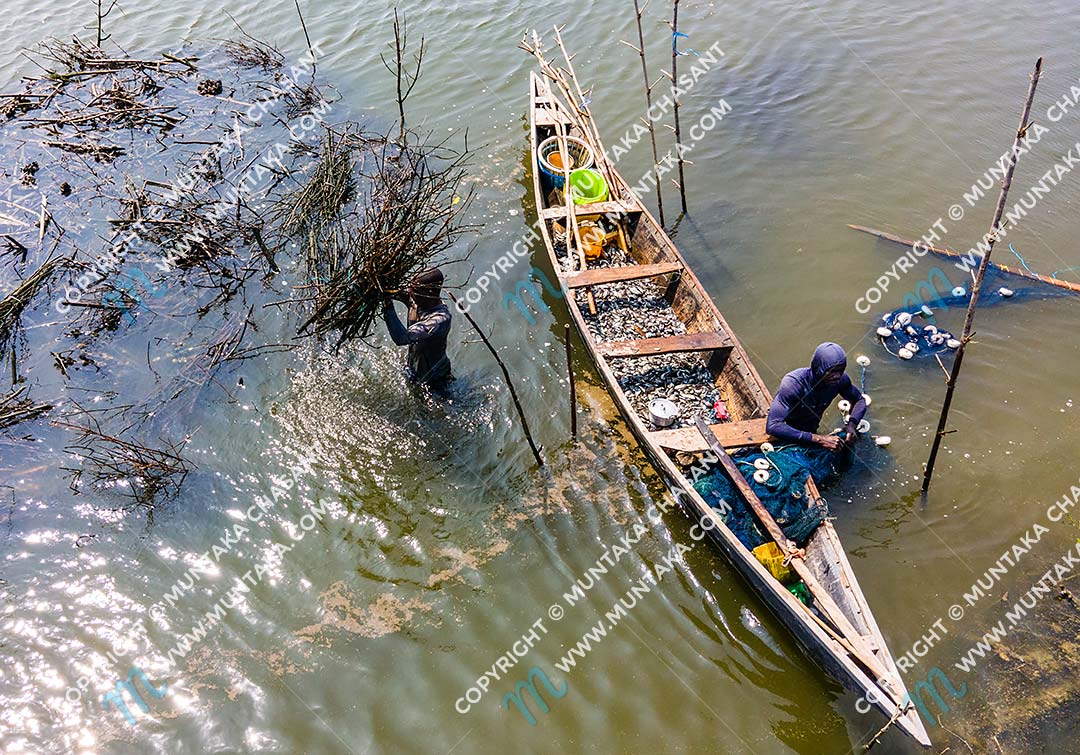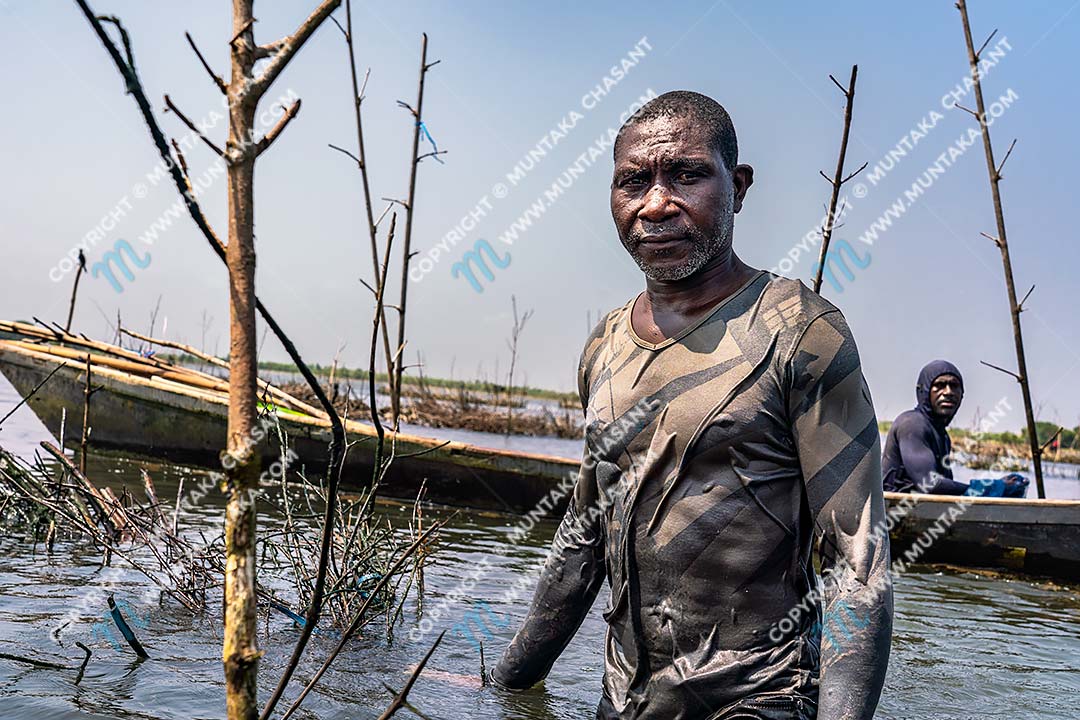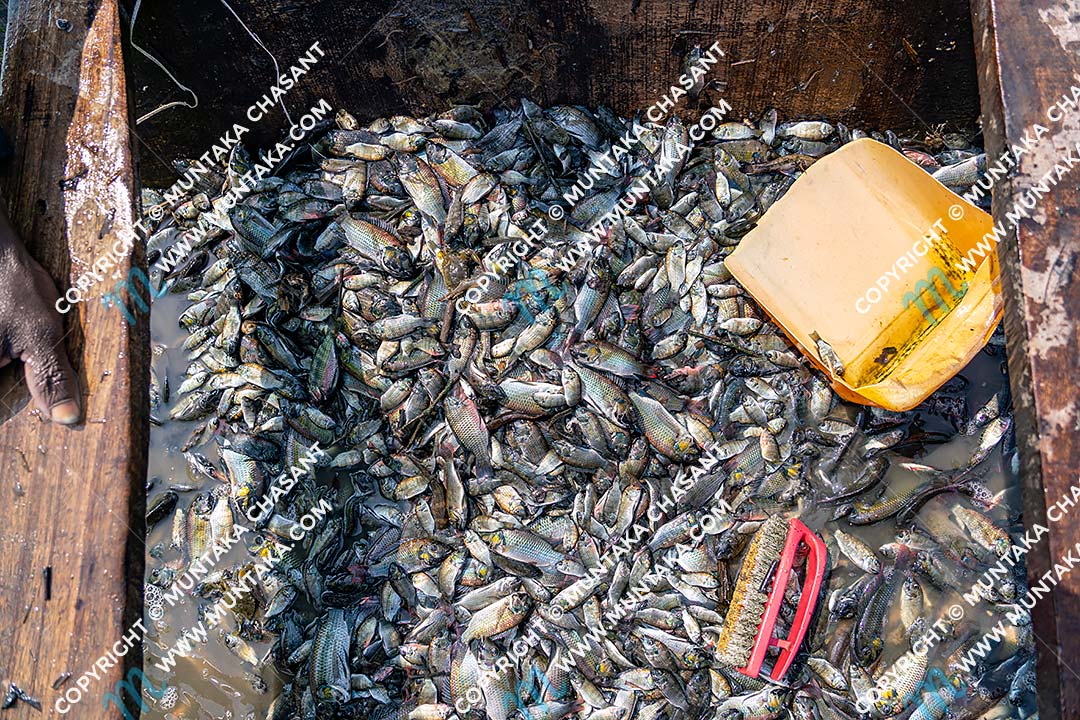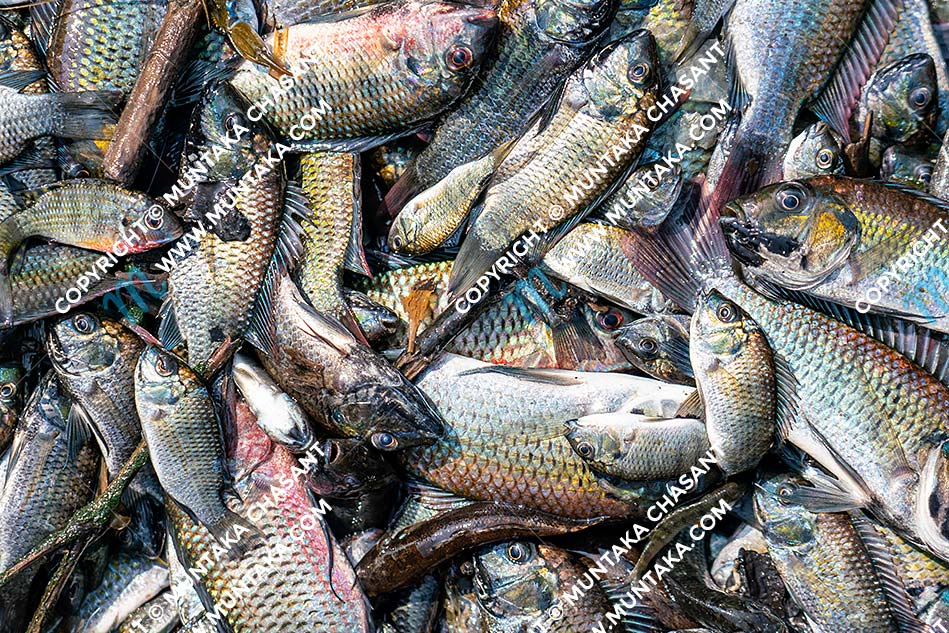 Atidza/Acadja is a major source of livelihood for a lot of fishermen around Dansoman, Tetegu, Glefe, Tsokomey, Bortianor, and Faaanaa.
I will be exploring Atidza/Acadja in the Stories section with video and different sets of photographs — including the impact of felling red mangroves on the ecology of the Densu Delta wetland ecosystems.