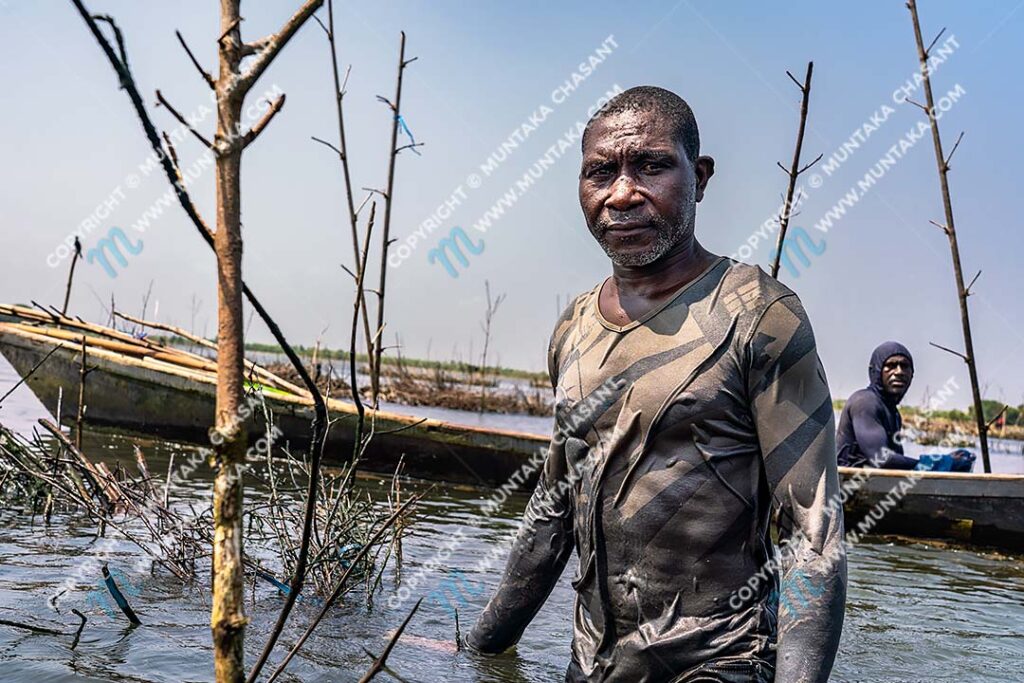 Methods of Fishing in Ghana: Atidza (Acadja) Brush Park Fishing
Joseph Akagbo and Selassie Tsetsogbi (below) are Atidza/Acadja blackchin tilapia (Sarotherodon melanotheron) urban fishermen. Atidza/Acadja Method of Fishing in Ghana Atidza (in Ewe) or Acadja (in Ga) fishermen spend more than 5 hours every 4 weeks digging up an underwater structure made up of mangrove brush bundles from the muddy bottoms of the Densu Delta […]
September 5, 2020
Joseph Akagbo and Selassie Tsetsogbi (below) are Atidza/Acadja blackchin tilapia (Sarotherodon melanotheron) urban fishermen. Atidza/Acadja Method of Fishing in Ghana Atidza (in Ewe) or Acadja (in Ga) fishermen spend more than 5 hours every 4 weeks digging up an underwater structure made up of mangrove brush bundles from the muddy bottoms of the Densu Delta […]
Joseph Akagbo and Selassie Tsetsogbi (below) are Atidza/Acadja blackchin tilapia (Sarotherodon melanotheron) urban fishermen.
Atidza/Acadja Method of Fishing in Ghana
Atidza (in Ewe) or Acadja (in Ga) fishermen spend more than 5 hours every 4 weeks digging up an underwater structure made up of mangrove brush bundles from the muddy bottoms of the Densu Delta lagoon in order to surround a concentration of blackchin tilapia that had mistaken the trap for a habitat.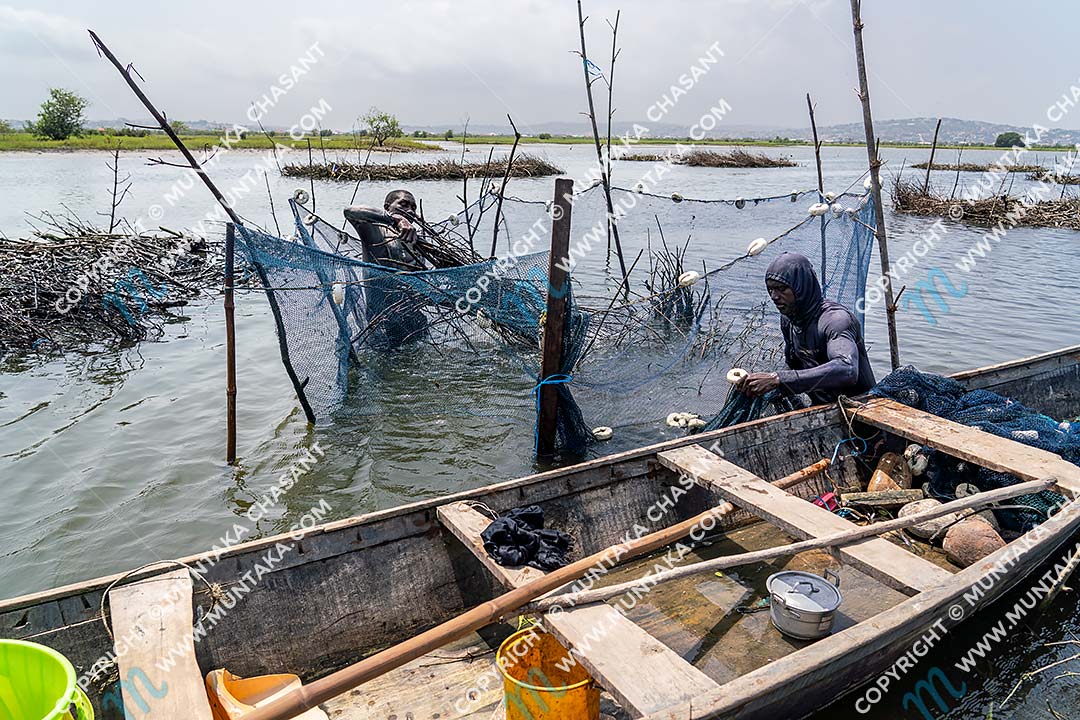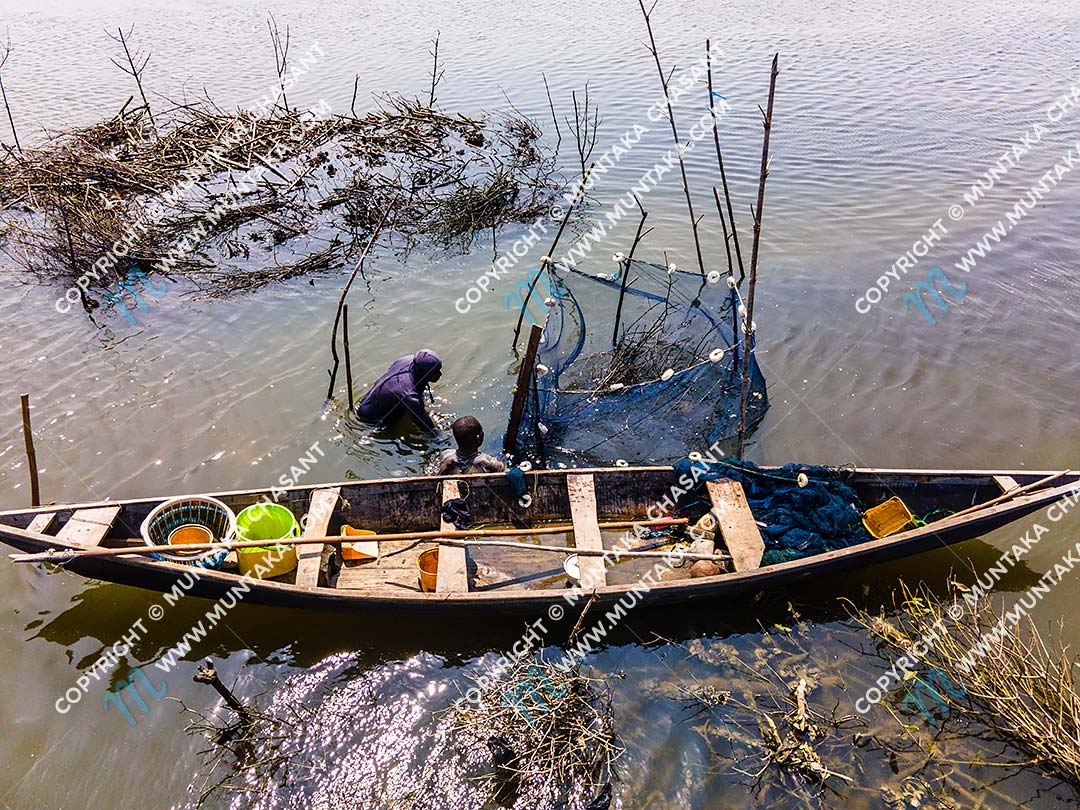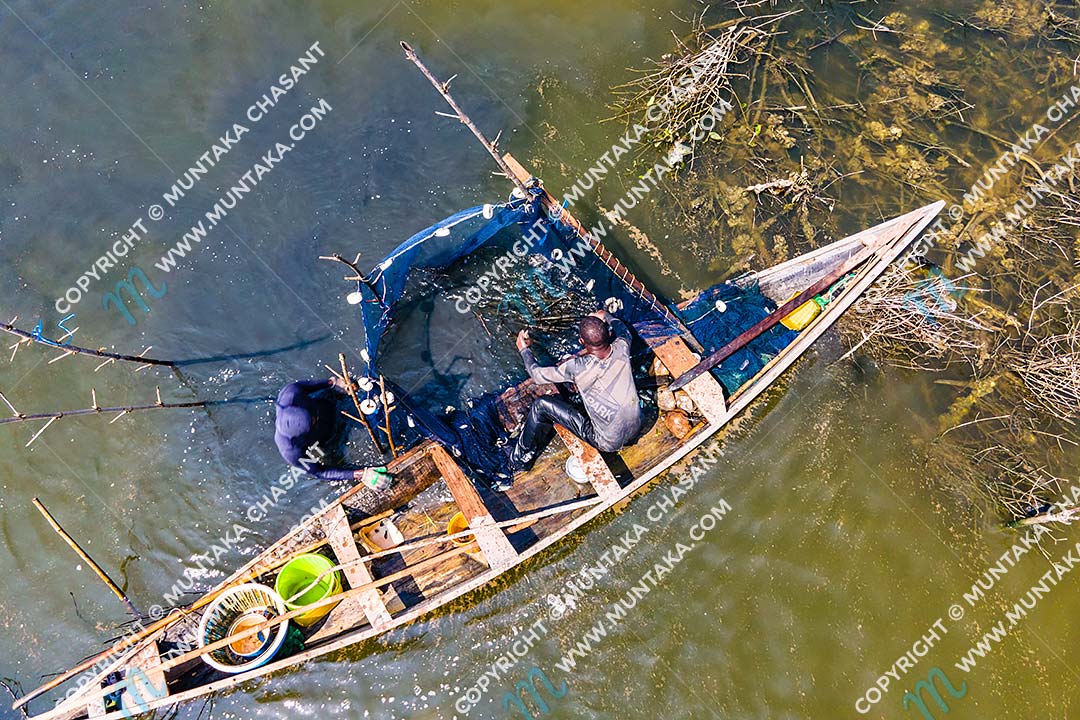 The fishermen usually harvest the entrapped fish every 4 weeks.
Atidza/Acadja in the Densu River involves sinking felled mangrove brush bundles into the muddy brackish water to form artificial habitats. This provides a nursery environment for many species, including blackchin tilapia.
The artificial habitat serves as a sanctuary — a spawning and feeding shelter — for mainly the lagoon tilapia around the Densu Delta brackish water.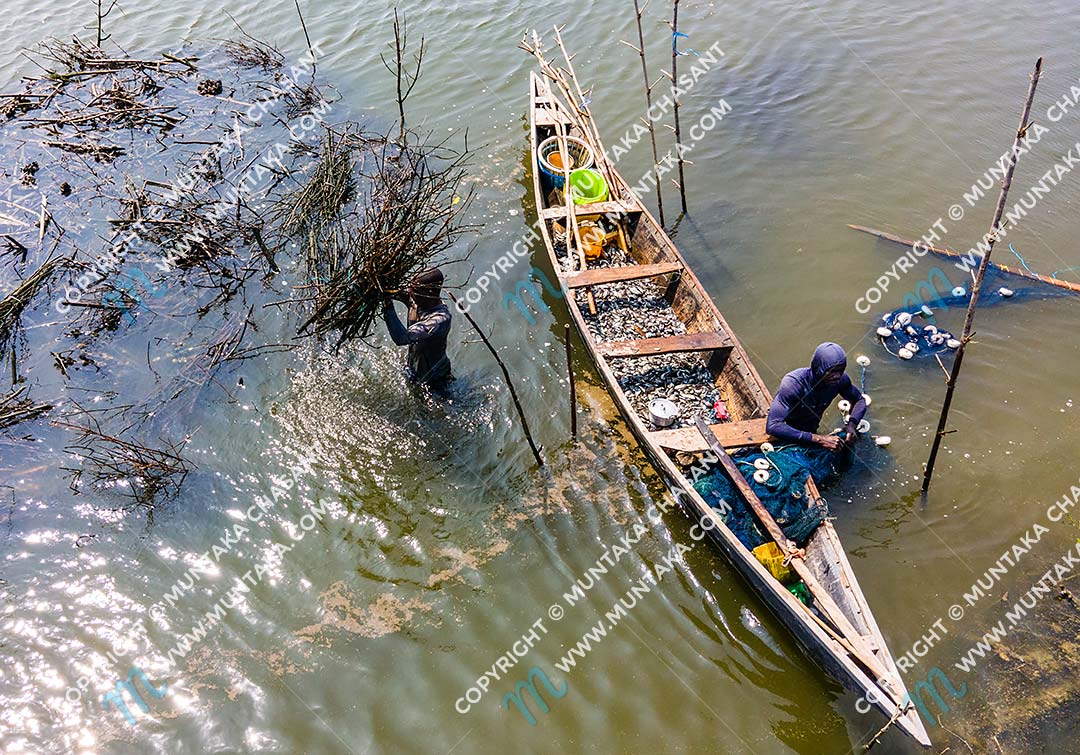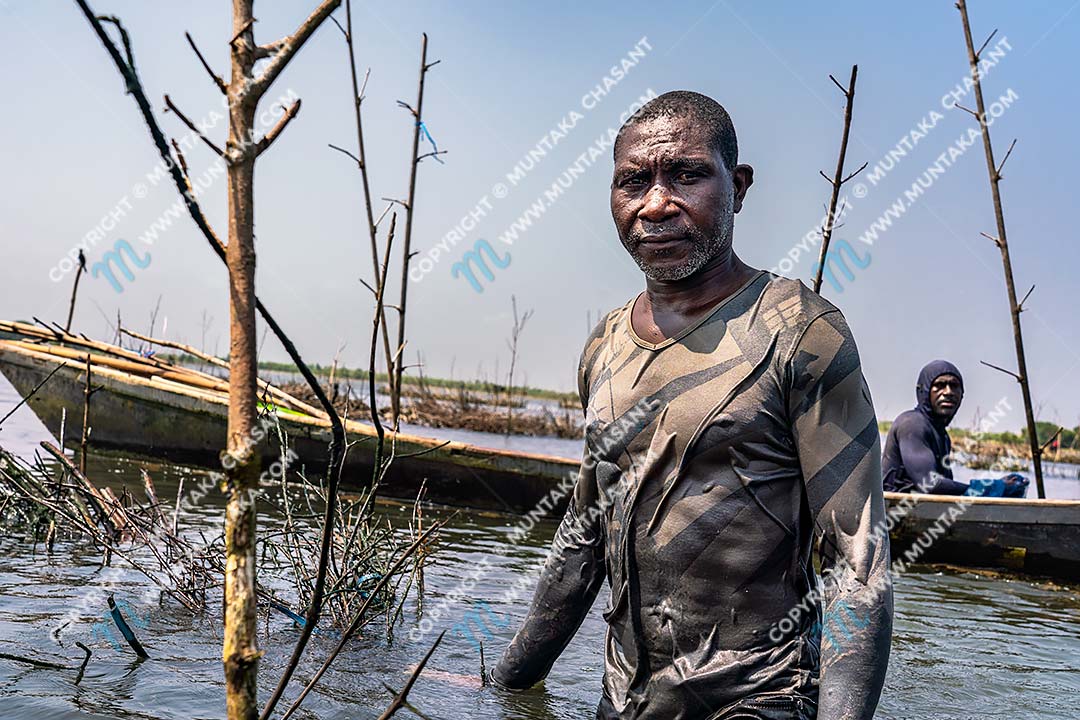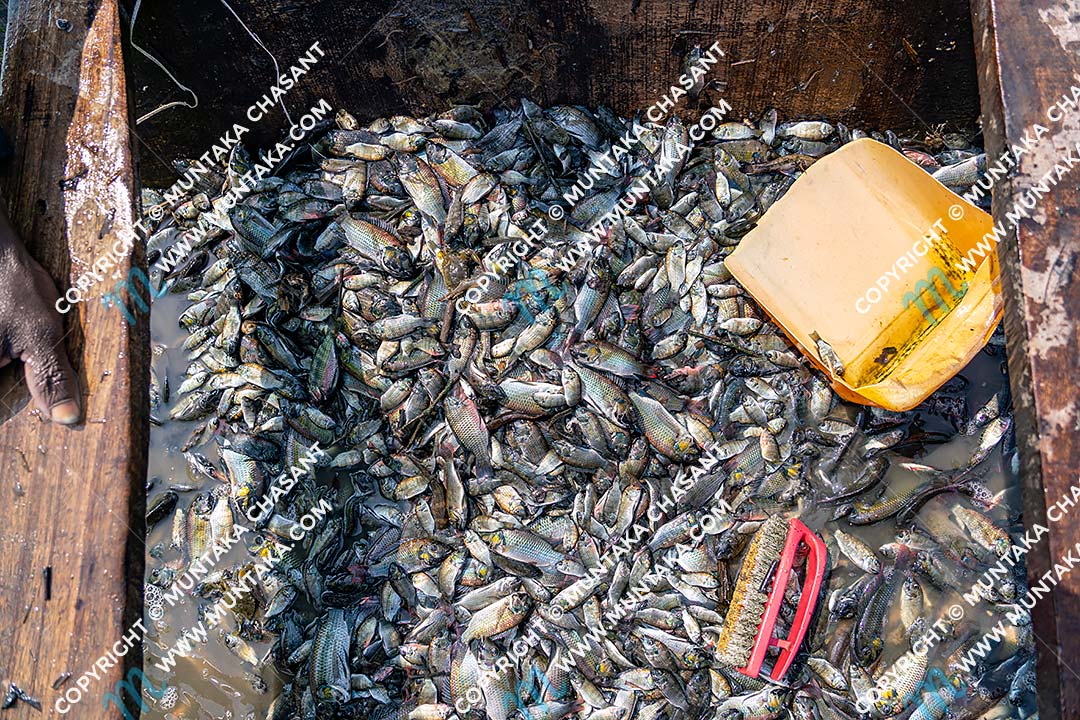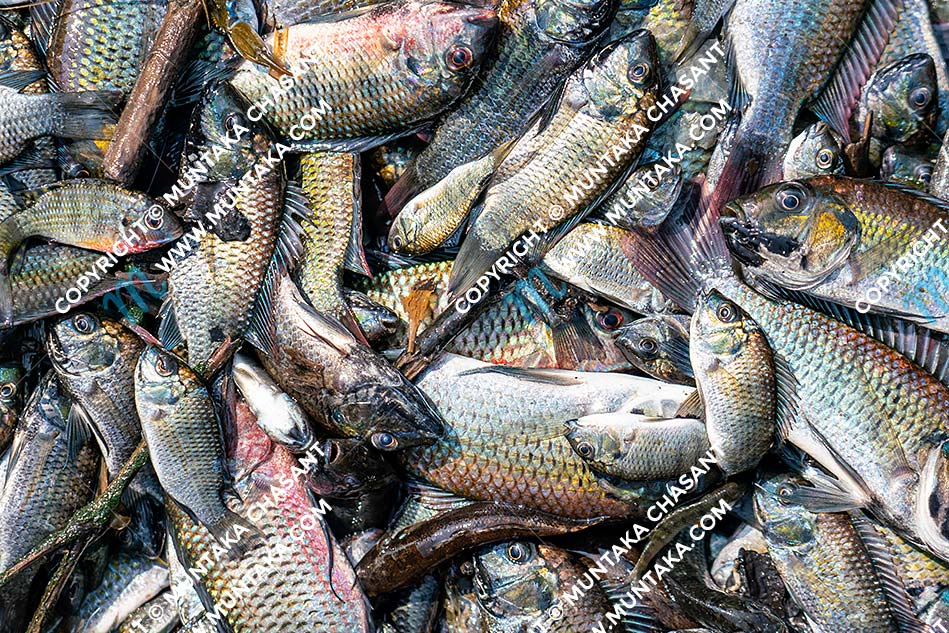 Atidza/Acadja is a major source of livelihood for a lot of fishermen around Dansoman, Tetegu, Glefe, Tsokomey, Bortianor, and Faaanaa.
The fishermen cut down red mangroves (Rhizophora racemosa) and black mangroves (Avicennia germinans) trees around the area to construct the Atidza/Acadja brush parks.
I will be exploring Atidza/Acadja in the Stories section with a video and different sets of photographs — including the impact of cutting down the red mangroves on the ecology of the Densu Delta wetland ecosystems.
Copyright © 2020 Muntaka Chasant