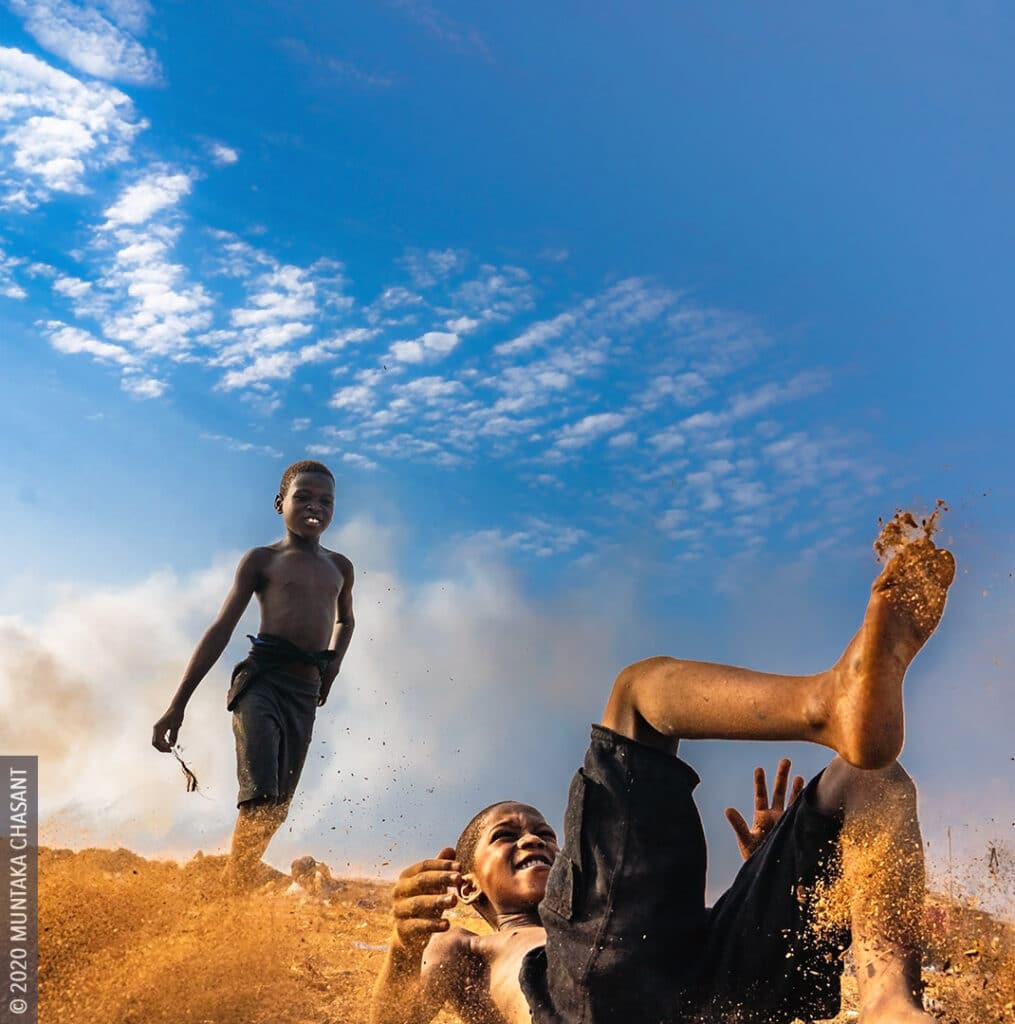 Agbogbloshie Slum Children Play in Sawdust
I ran into these youngsters having fun playing in sawdust inside Sodom and Gomorrah (Agbogbloshie), a densely populated slum in the heart of Accra, Ghana's capital city. Much of this area is also known as Old Fadama. Millions of children in Ghana are growing up amid scarcity and deprivation. Twenty-eight percent of children in Ghana […]
March 10, 2020
I ran into these youngsters having fun playing in sawdust inside Sodom and Gomorrah (Agbogbloshie), a densely populated slum in the heart of Accra, Ghana's capital city. Much of this area is also known as Old Fadama. Millions of children in Ghana are growing up amid scarcity and deprivation. Twenty-eight percent of children in Ghana […]
I ran into these youngsters having fun playing in sawdust inside Sodom and Gomorrah (Agbogbloshie), a densely populated slum in the heart of Accra, Ghana's capital city. Much of this area is also known as Old Fadama.
Millions of children in Ghana are growing up amid scarcity and deprivation.
Twenty-eight percent of children in Ghana live in poverty, UNICEF estimates show.
A 2020 report by Ghana's National Development Planning Commission 2020 paints a picture of widespread child poverty in Ghana — with 62.5% of urban children between 0-17 years classified as multidimensionally poor (deprivation based on their needs and rights)
Thousands of children growing up in urban slums and informal settlements lack access to basic sanitation, healthcare, schools, and security.
Not even social amenities such as playgrounds and recreational parks.
This sawdust-covered ground is all these Sodom and Gomorrah poor children had. It's one of their communal playgrounds.
Their dreams and aspirations are nurtured here.
Agbogbloshie Slum Children Playing Photos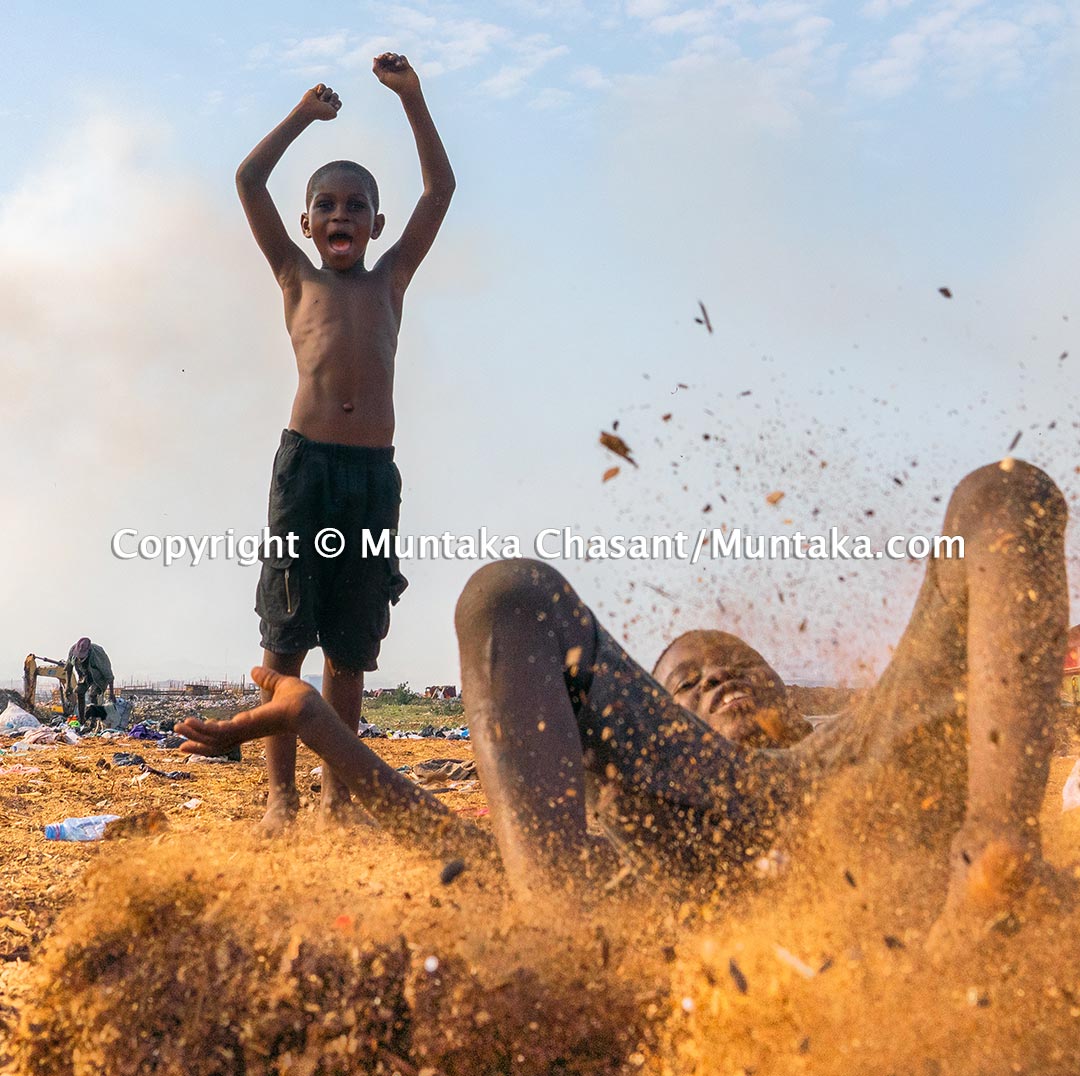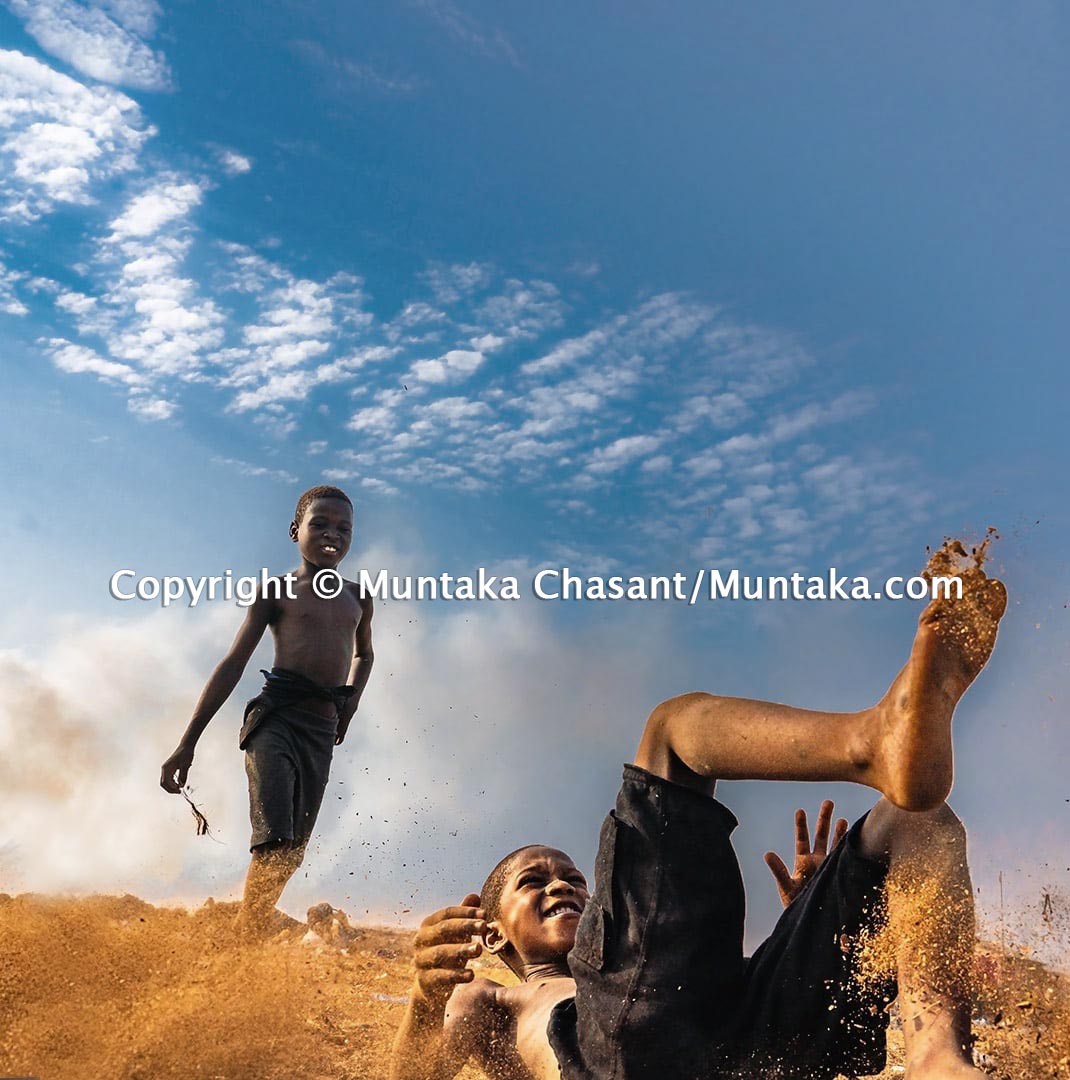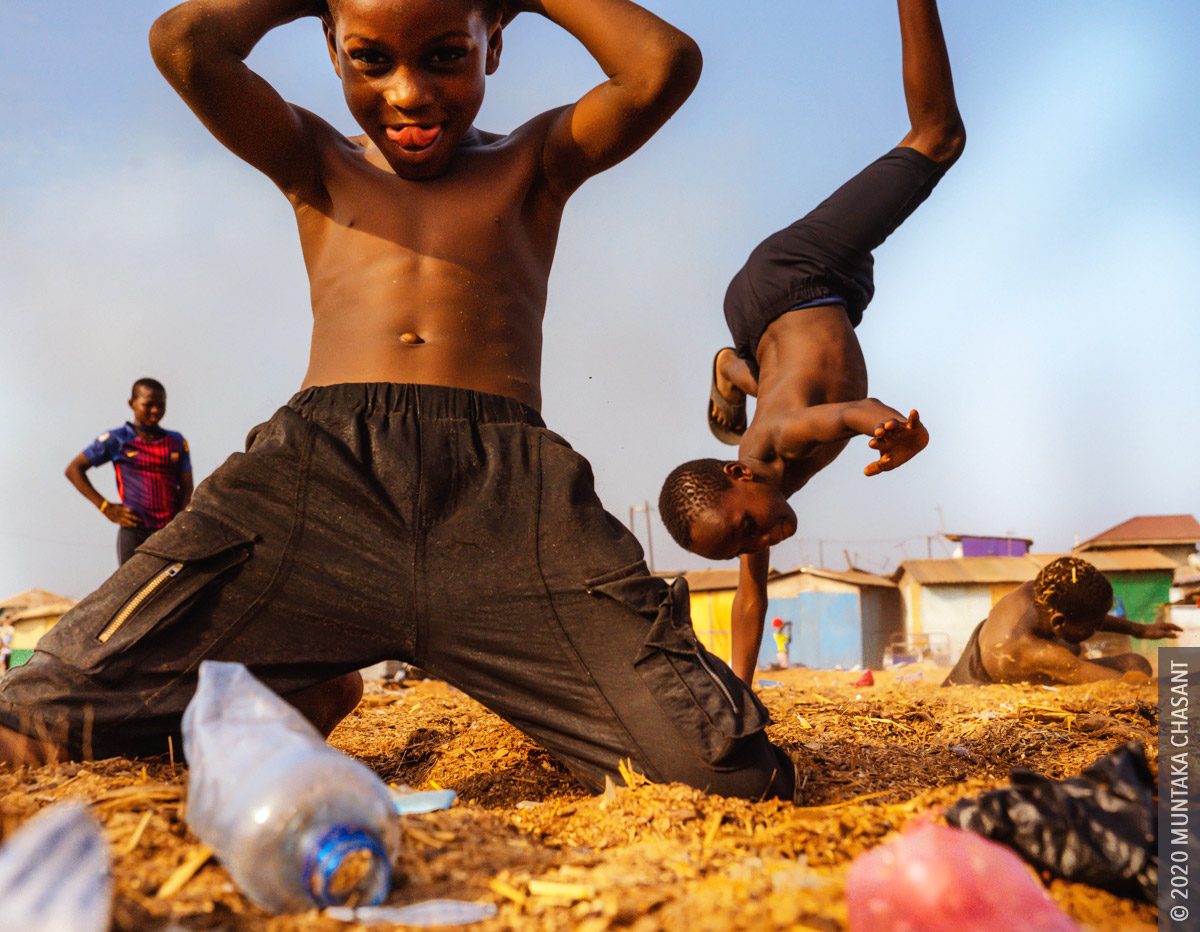 Bonus
Great place to hang out. Really wonderful people.
Leave your comment below.
© 2020 Muntaka Chasant