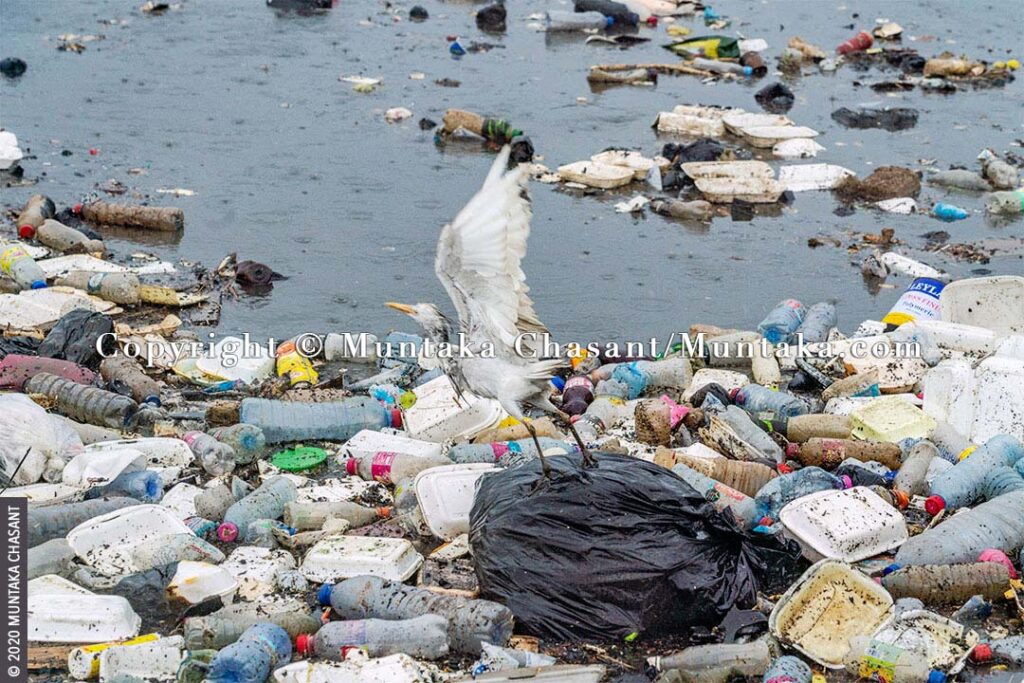 Plastic Pollution in Ghana Videos
A quick glimpse of the plastic soup we have cooked.
March 9, 2020
A quick glimpse of the plastic soup we have cooked.
We are at a crisis point.
Plastics have entered fossil records. It could take up to 450 years for plastic bottles to break down in the environment, estimates show1. This means that the current geological epoch is being shaped by plastic waste.
Scientists recently found up to 1.9 million microplastic concentrations in the Tyrrhenian Sea2 covering just 1 square meter near the seafloor — the greatest quantity yet reported.
A study3 in 2017 estimates that 8.3 billion tons of plastics have been produced to date (since 1950s), and about 79% are still in the environment.
More than 10 million tonnes of plastic enter the ocean each year4.
Up to around 2.41 million tonnes of plastic waste enter the ocean every year from rivers alone, a study in the journal Nature5 estimates.
It's still being debated, but it definitely looks like we are already in the Plastic Age.
Six Global Plastic Pollution Facts
Over 500 billion plastic bags are used worldwide every year.
The average working life of a plastic bag is just 15 min.
China produces the largest amount of microplastics globally and responsible for roughly around 26% release into the environment.
More than 270 million tonnes of plastic waste is generated every year around the world.
Approximately 55% of plastic waste produced worldwide in 2015 were discarded.
Around 42% of the total volume of plastic used worldwide in 2016 was for packaging — 141 million tonnes per year.
Plastic Pollution and Waste in Ghana Statistics
Ghana is facing a severe plastic waste crisis.
Urban waterways are regularly chocked with single-use plastics — mainly unbranded plastic takeaway food boxes, water bottles, pure water plastic bags, shopping bags, etc.
According to a UNDP report, Ghana generates around 1 million tonnes of plastic waste each year. Only about 5% are recycled. The rest accumulates in the environment, with roughly 23% ending up in the ocean.
Ghana is facing a severe plastic waste crisis.
Video: Effects of Plastic Pollution in Ghana
The above video shows single-use plastic waste floating on the surface of the Korle Lagoon in Agbogbloshie, Accra, Ghana, as some of the plastics head for the ocean. Fed by the Odaw River, the Korle Lagoon links to the Gulf of Guinea, the northeasternmost part of the tropical Atlantic Ocean.
Visit the link below to read more about Ghana's plastic pollution problems:
RELATED: Plastic Pollution in Ghana: Causes, Effects & Solutions
© 2020 Muntaka Chasant
Sources