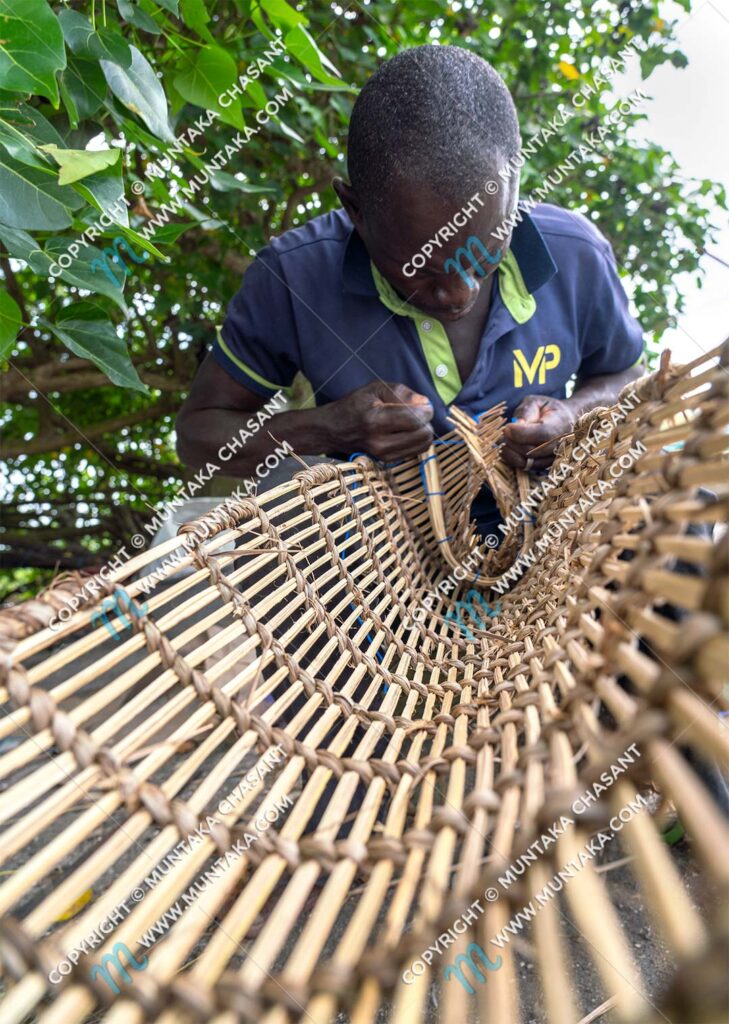 Fishing in Ghana: The Art of Crabbing
Hand making traditional crab traps and artisanal blue crab fishing in Ghana
September 21, 2020
Hand making traditional crab traps and artisanal blue crab fishing in Ghana
Blue crabs are delicious.
Have you ever wondered how they are caught?
Emmanuel, below, is a professional crabber and spends his days hand-making his own traditional crab traps, setting up baits and traps, and packing blue crabs into baskets.
Takes Emmanuel roughly around 40 minutes to finish hand making a trap — and they can last for up to 6months before he needs to replace them.
Highly effective, the hand-made traps are capable of trapping more than 20 small to medium-sized blue crabs at a time.
How to Hand Make "Eha" Blue Crab Trap
The men called the blue crab traps "Eha," a Ewe word.
Ewe is a Niger-Congo language spoken by millions of people in West Africa.
The traps are popular among Ewe fishers.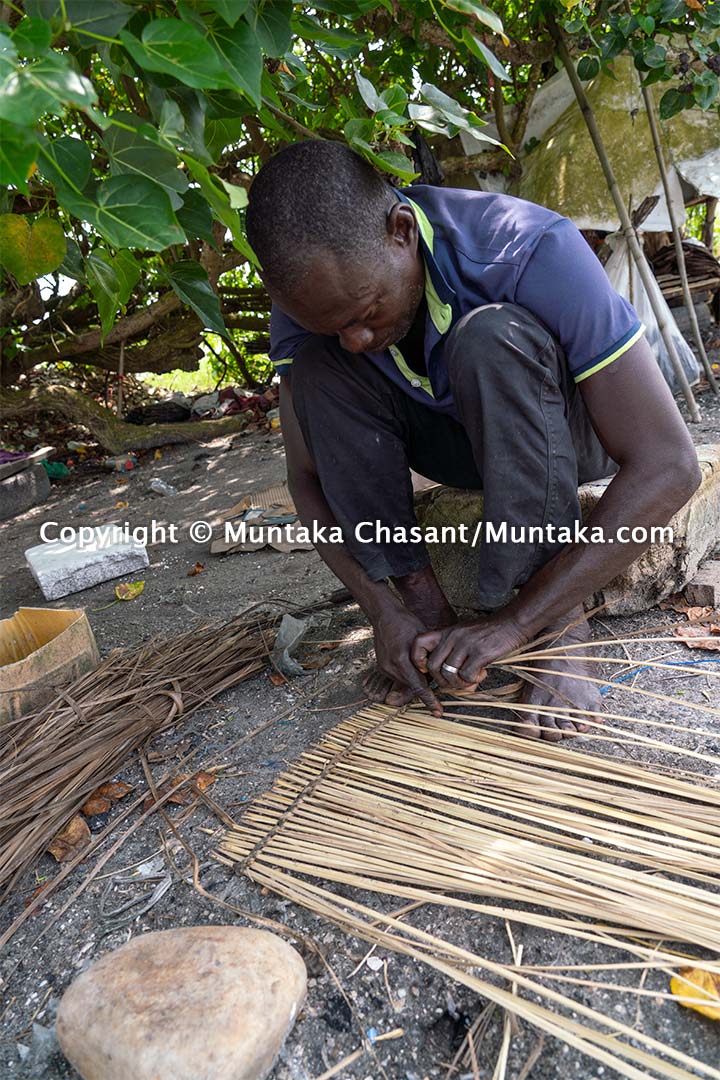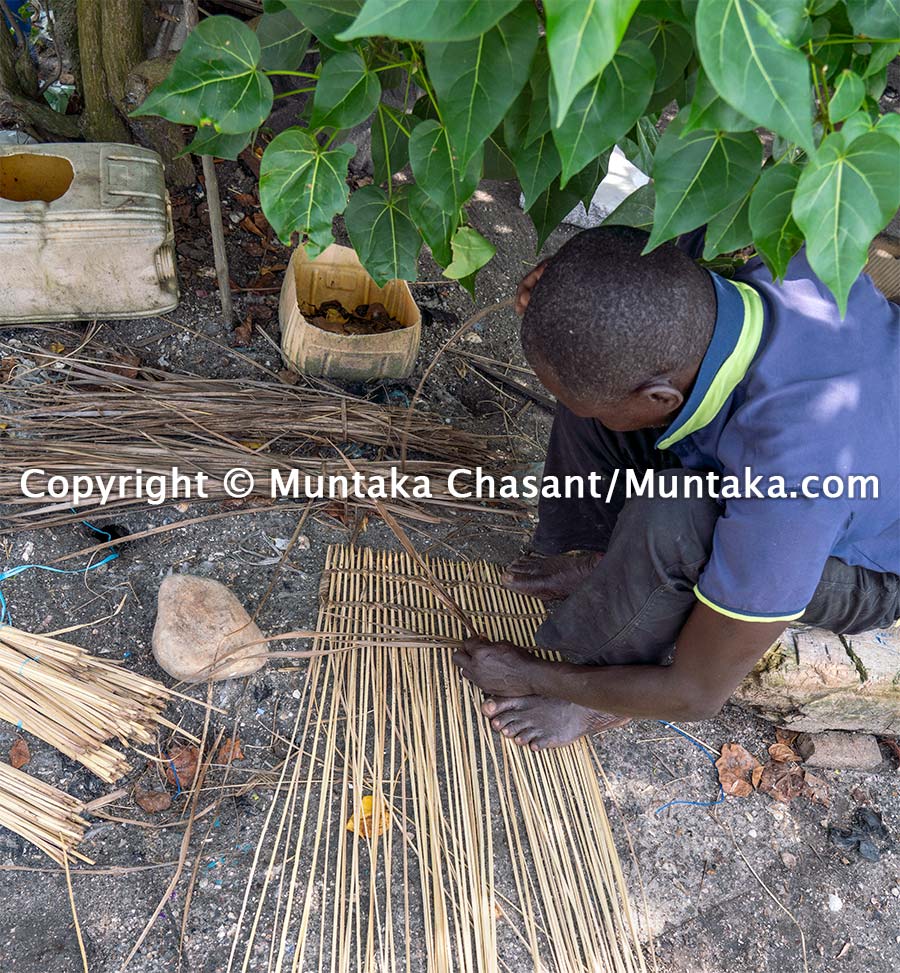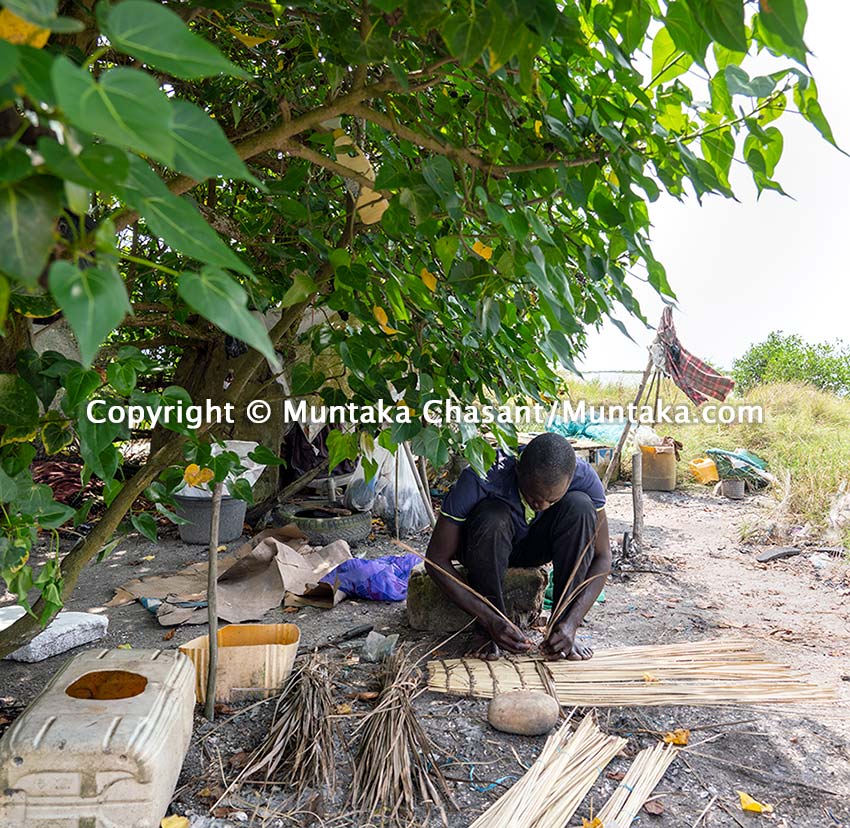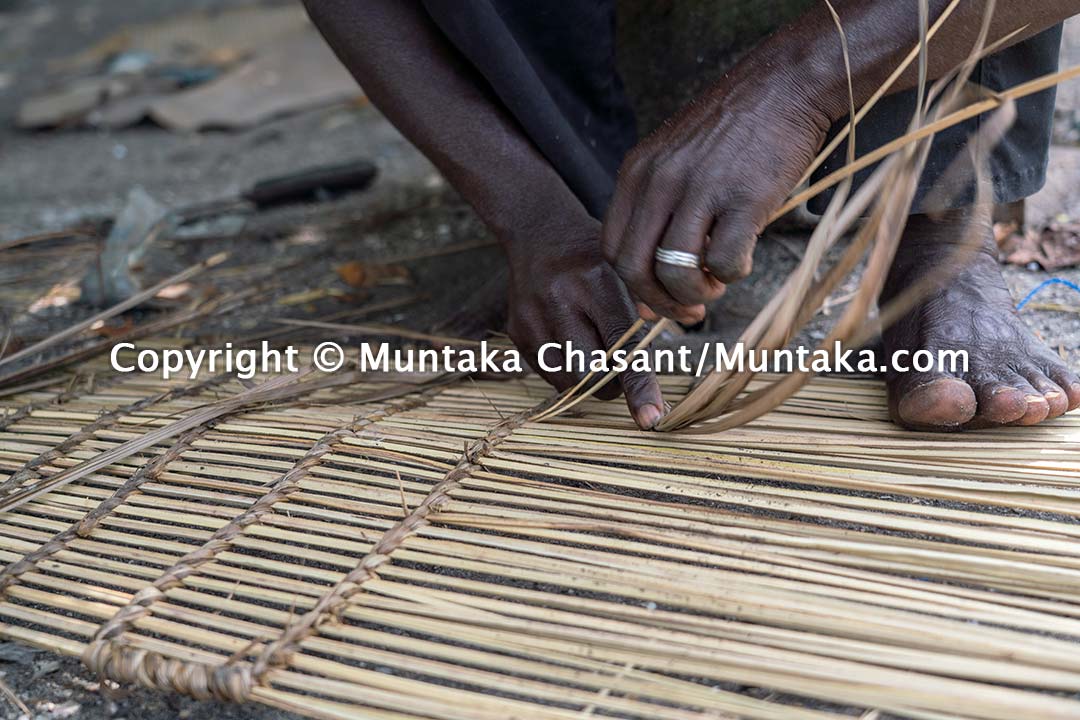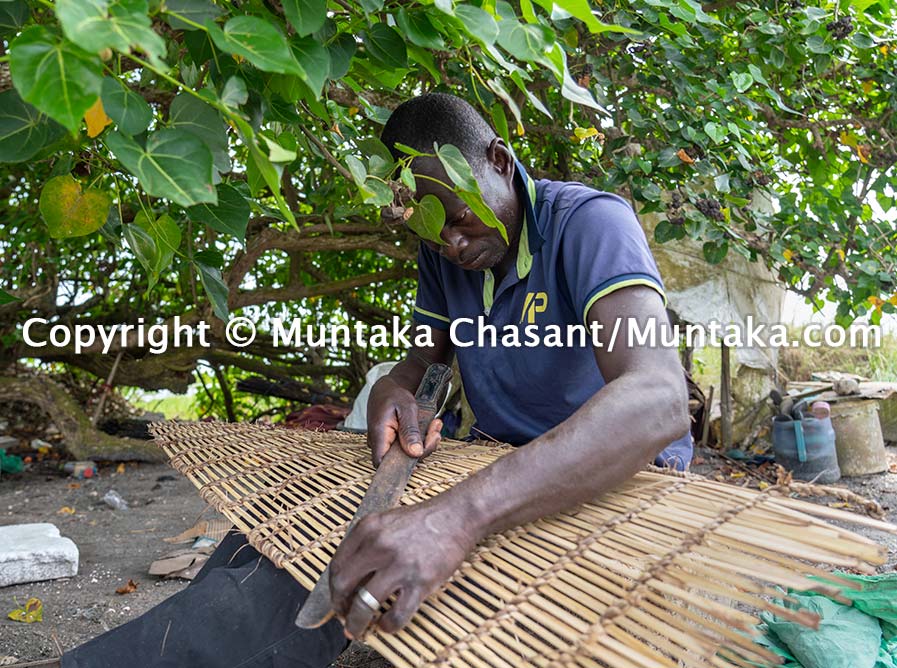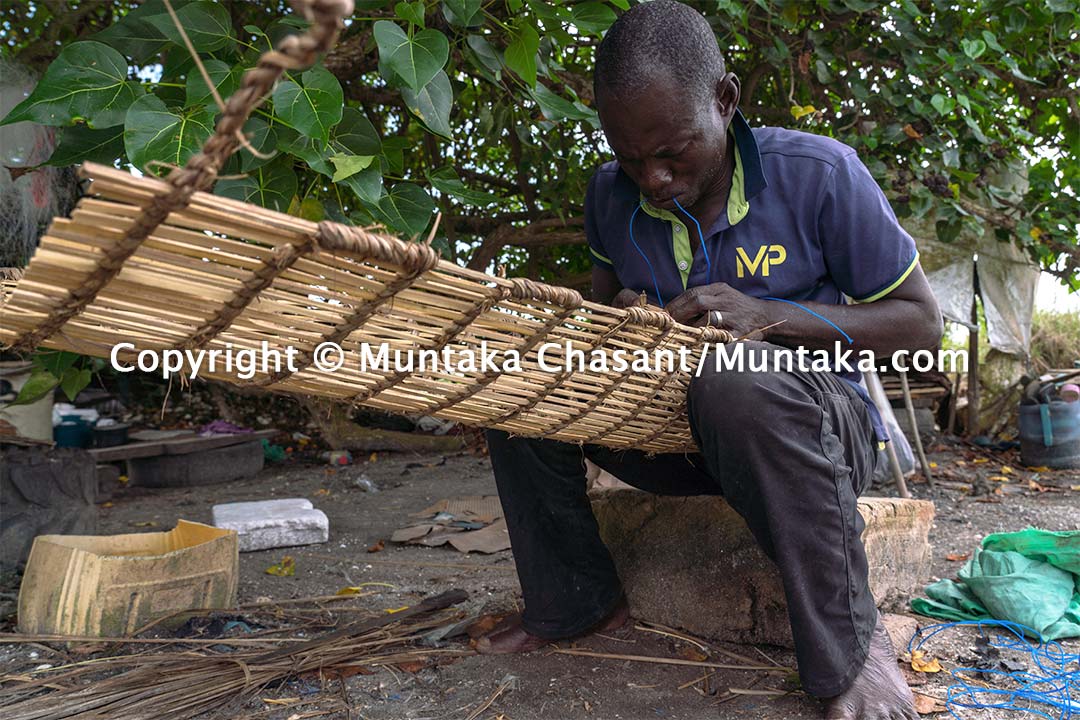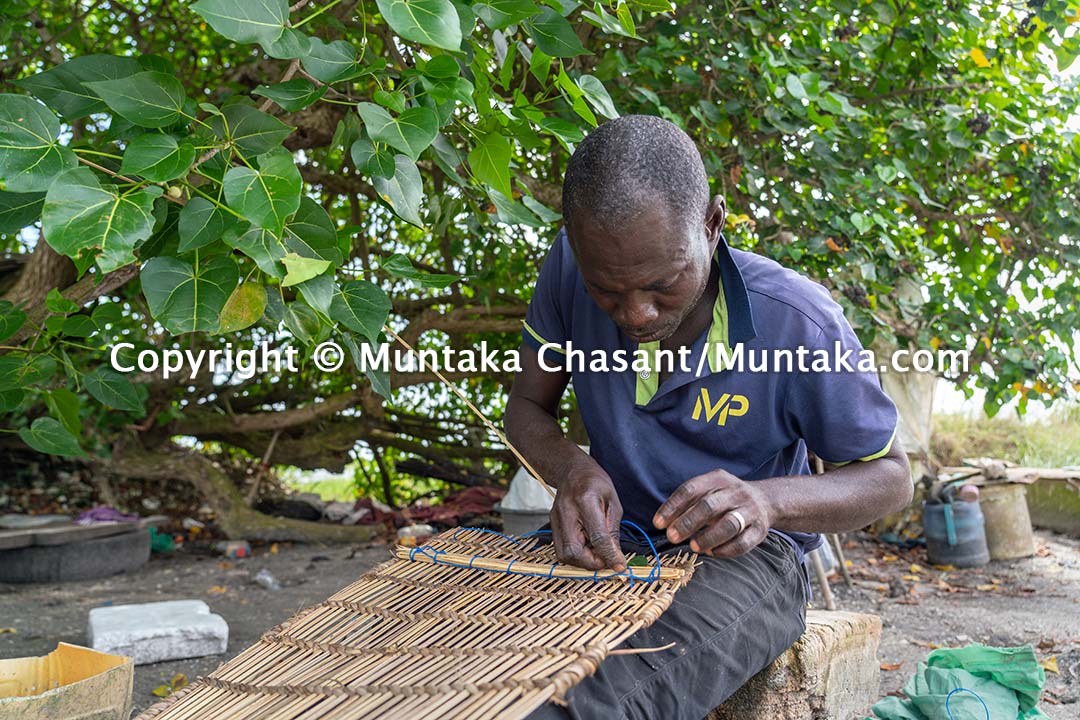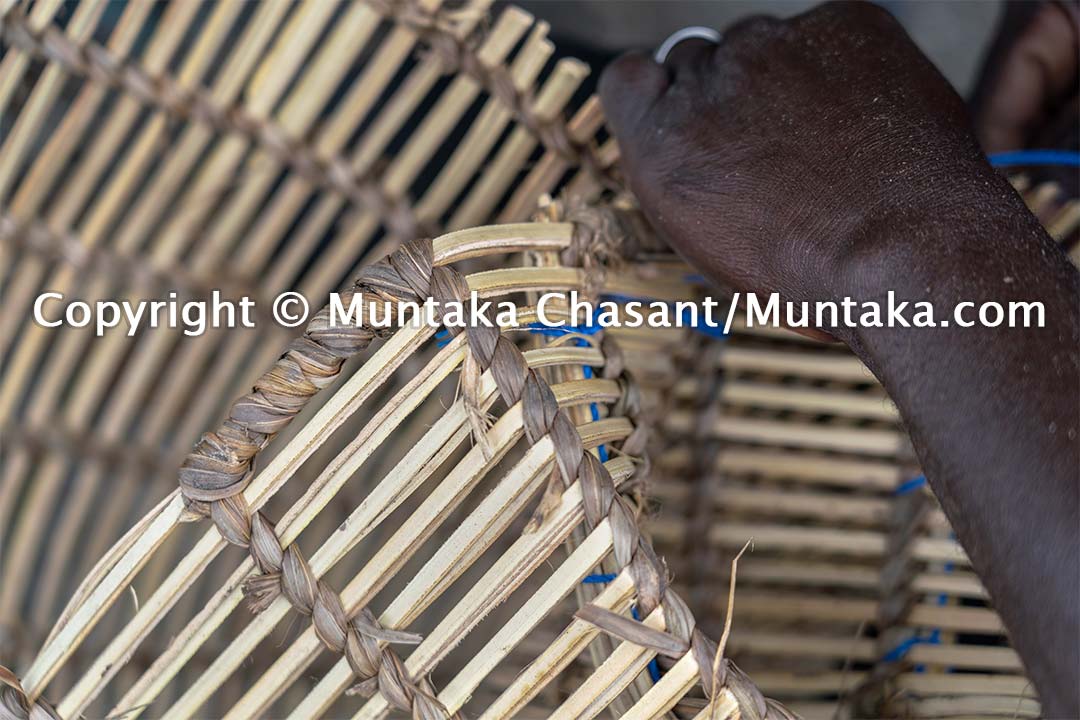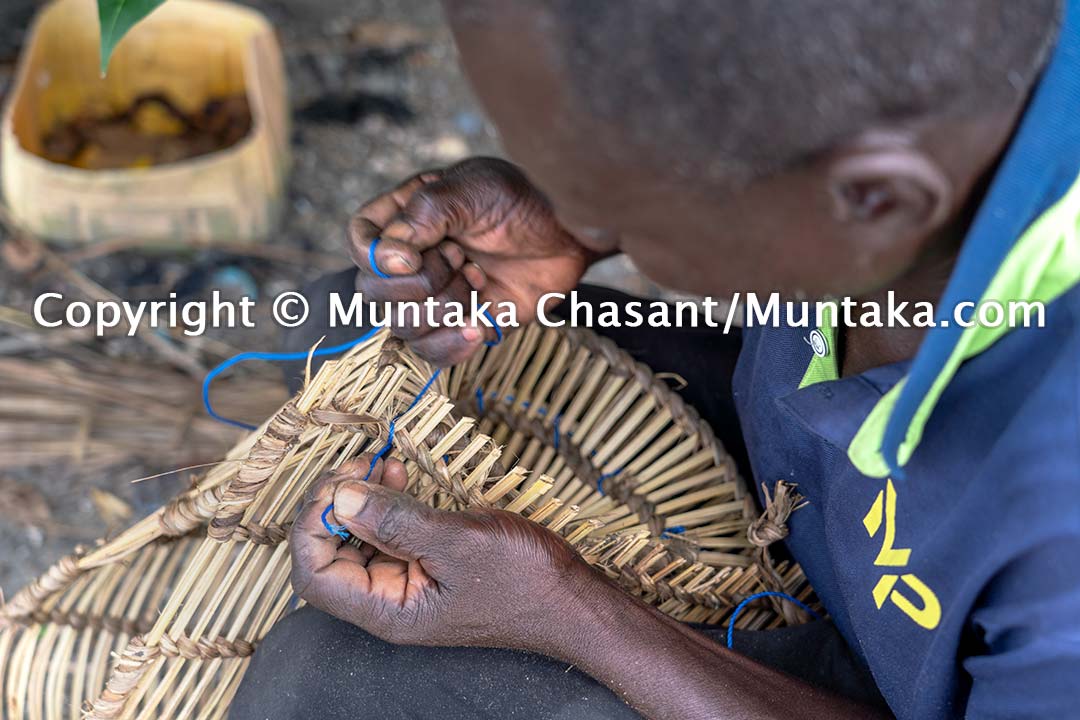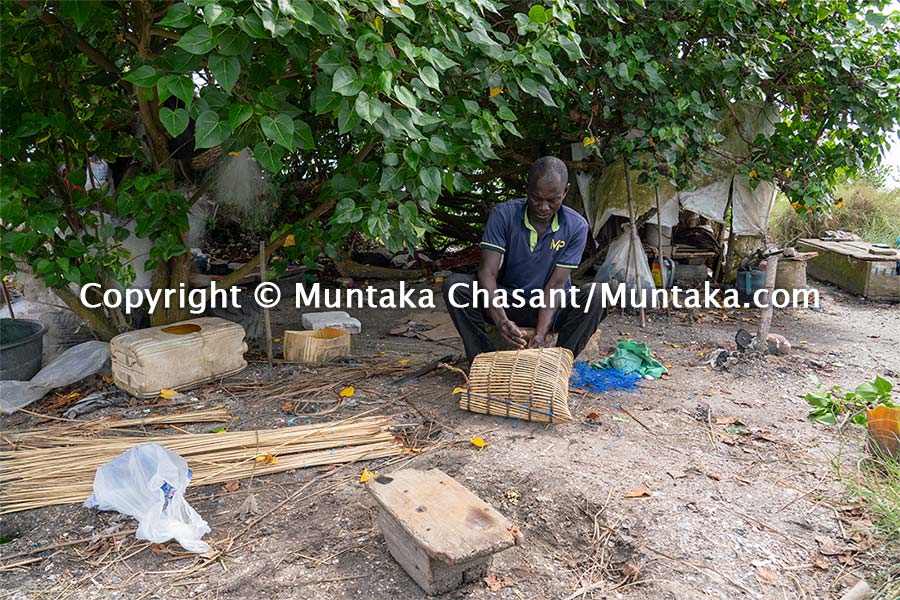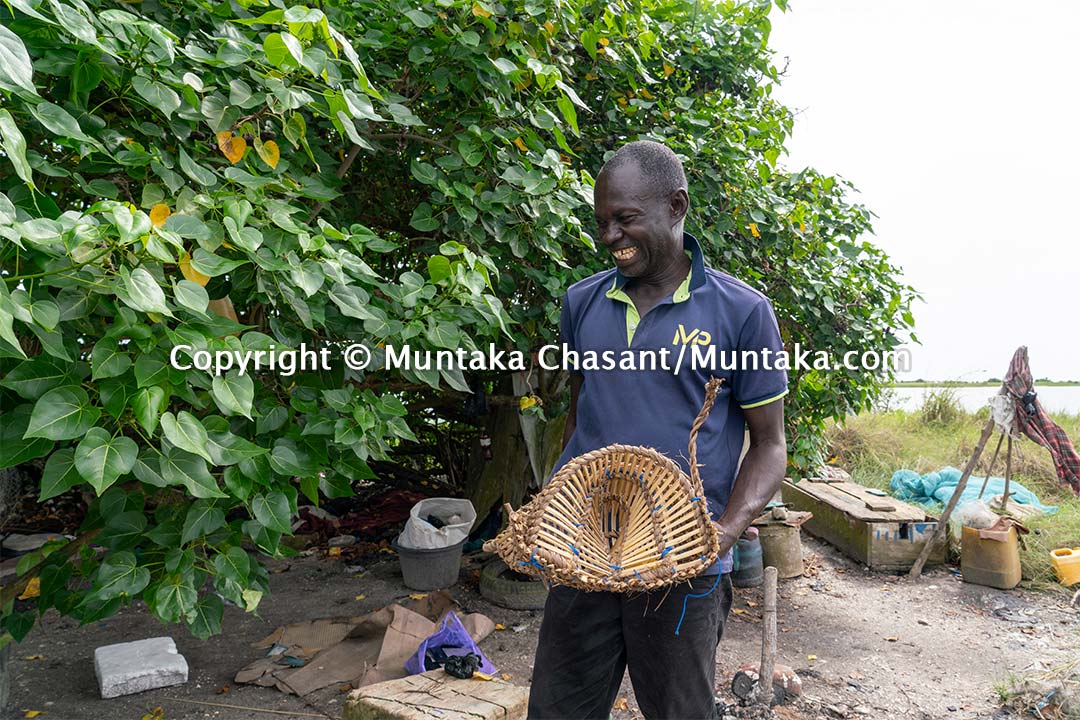 How is the "Eha" Blue Crab Trap Used?
Blue crabs are fairly easy to catch with baited "Eha" traps.
Emmanuel is a fisherman around the Densu Delta in Accra, Ghana's capital city.
He paddles around on his wooden canoe to check up on his traps once or twice every day and pack the blue crabs into plastic baskets.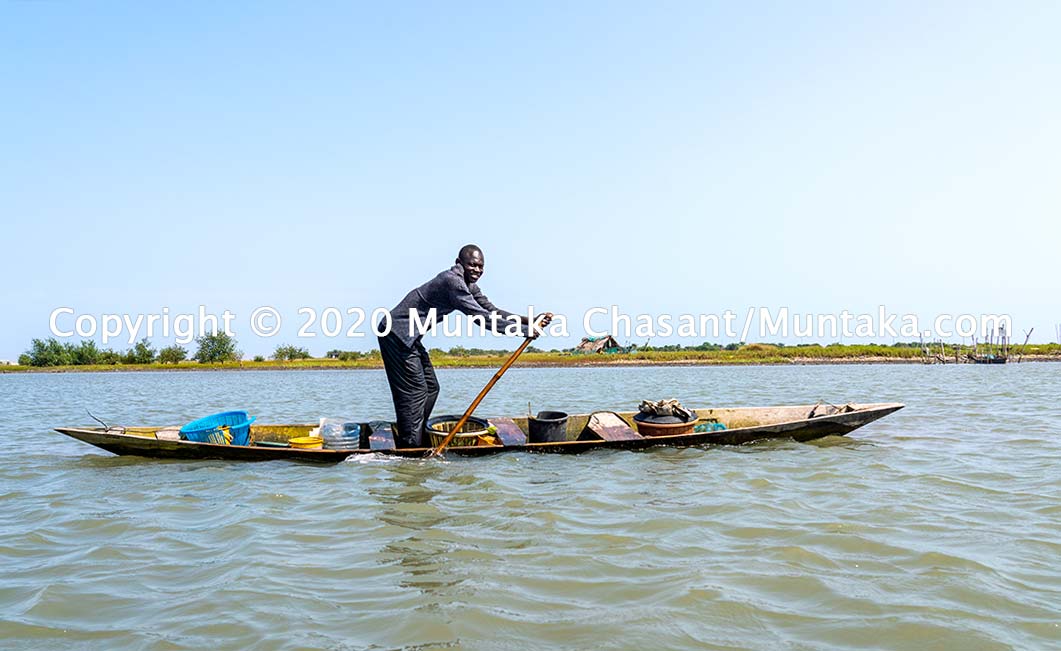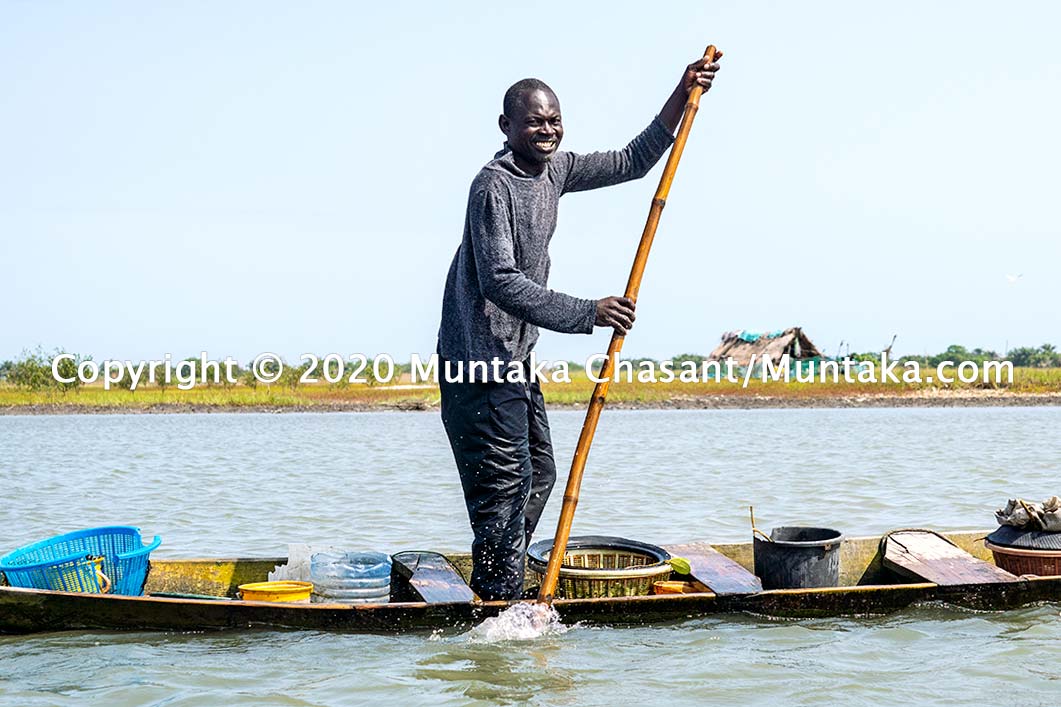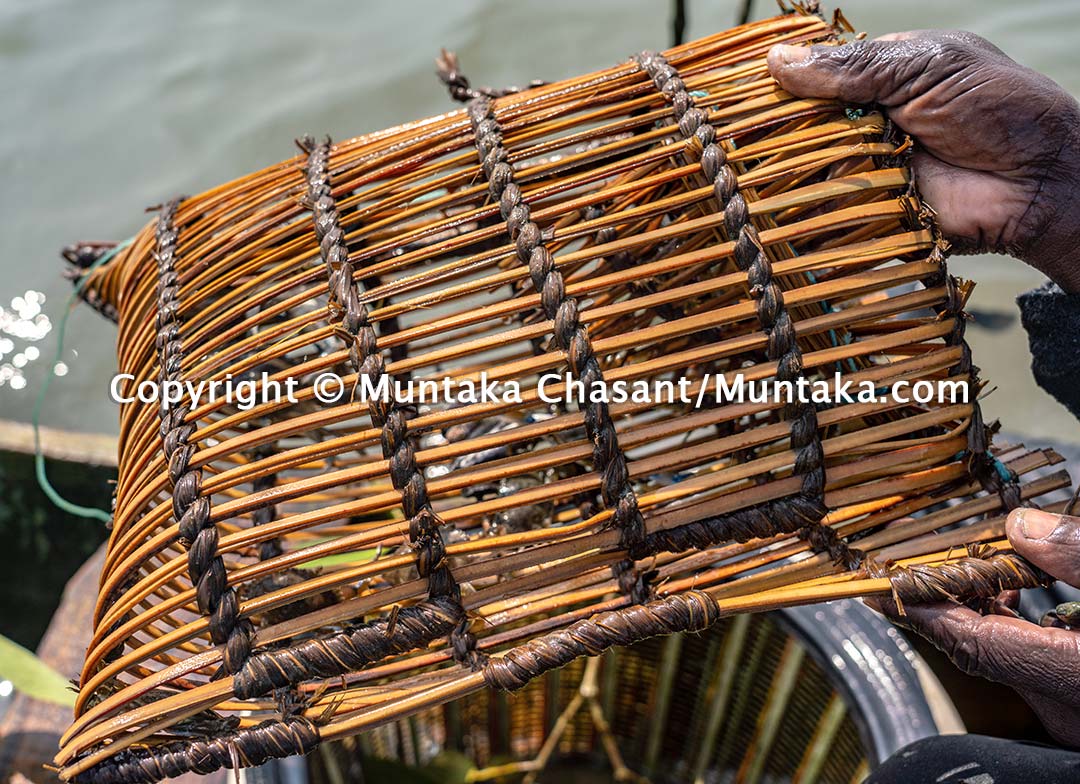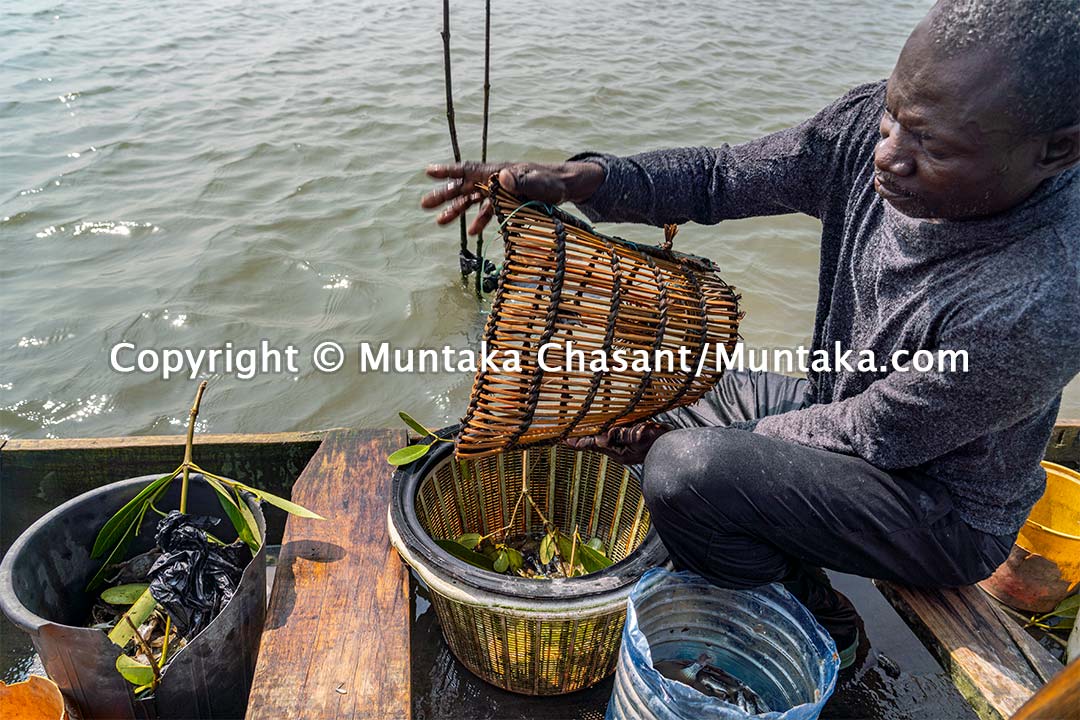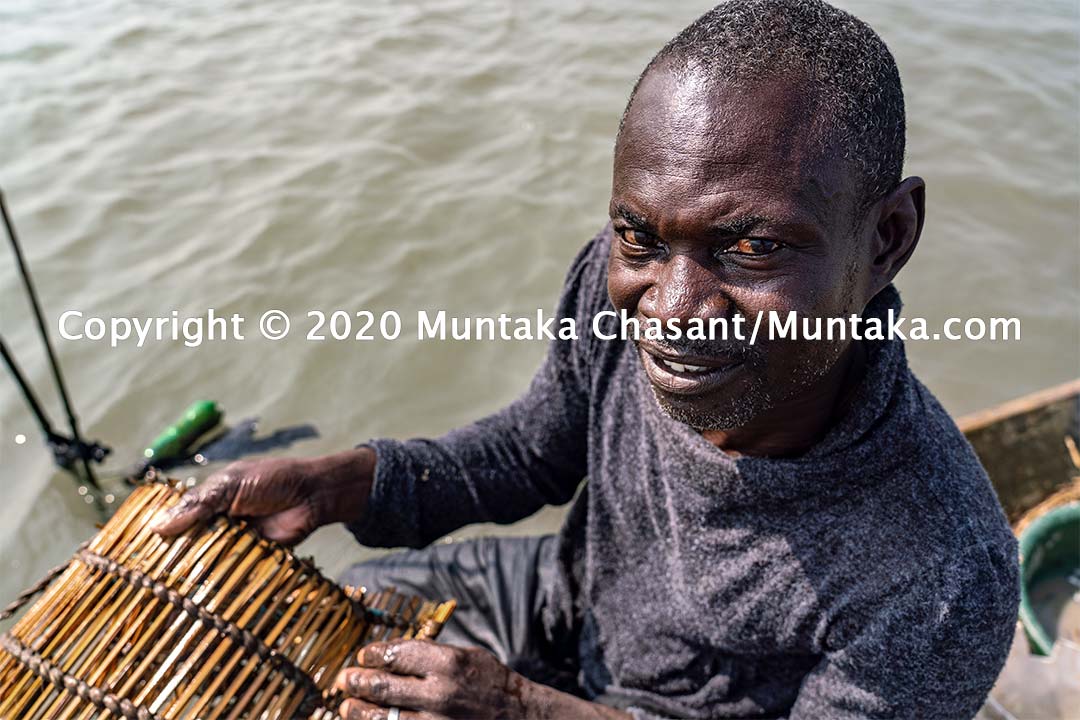 Tidal Mangrove Area
You can see the "Eha" blue crab traps lined up nicely in the winding creek in the black mangroves and salt marshes in the aerial view above.
The blue crab traps in a creek in a mangrove and salt marsh area.
Found this pied kingfisher resting on an "Eha" blue crab trap in between feeding flights.
Copyright © 2020 Muntaka Chasant