About This Author
Muntaka Chasant is an entrepreneur, researcher, and a documentary photographer based in Accra, Ghana. His work centers around the core challenges of sustainability, new and emerging challenges, including the "three planetary crises" of climate change, biodiversity loss, and pollution. Feel free to drop him a line at hello[at]muntaka.com.
Content From This Author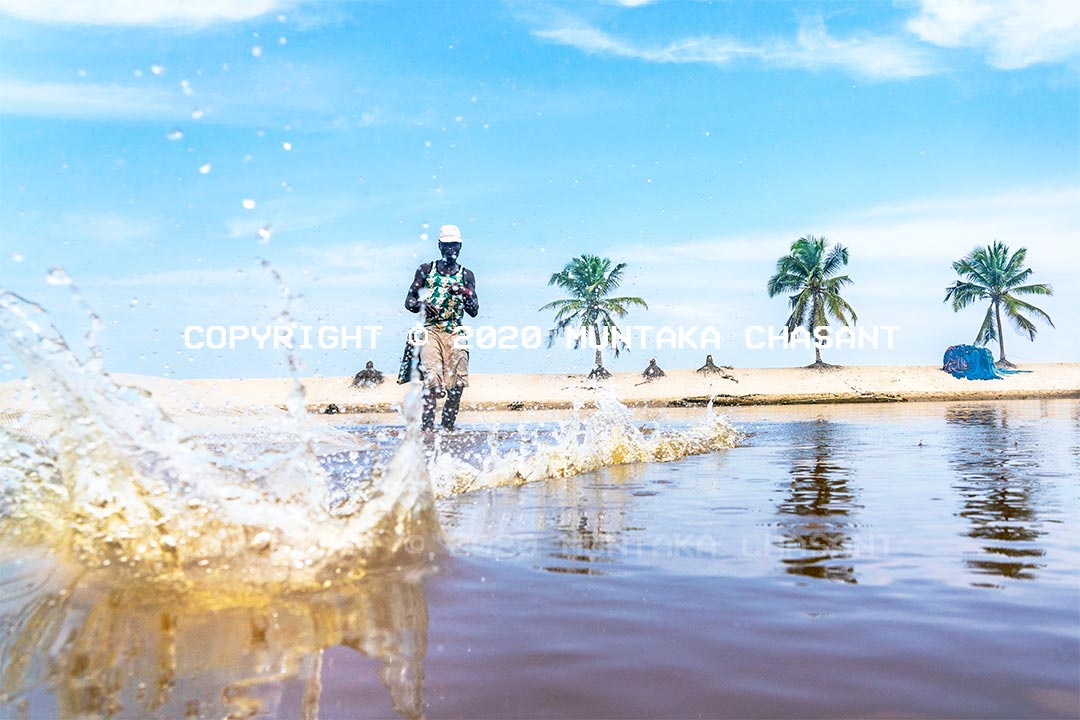 In a classic Tragedy of The Commons scenario, industrial fishing vessels in Ghana are dredging up small pelagics reserved for the artisanal sector — having already depleted higher trophic species. The vessels tip overboard the unwanted (bycatch). In response, Ghana's artisanal canoe fishers are resorting to destructive fishing methods, including using bombs to send a shock wave through the water to maximize their catch and light to attract shoals of fish. The canoe fishers say they will stop when the Government stops the trawlers. Climate change is magnifying these vulnerabilities to the extent that fishermen no longer go to the sea because 'there is no fish in the ocean'. Is the future already here?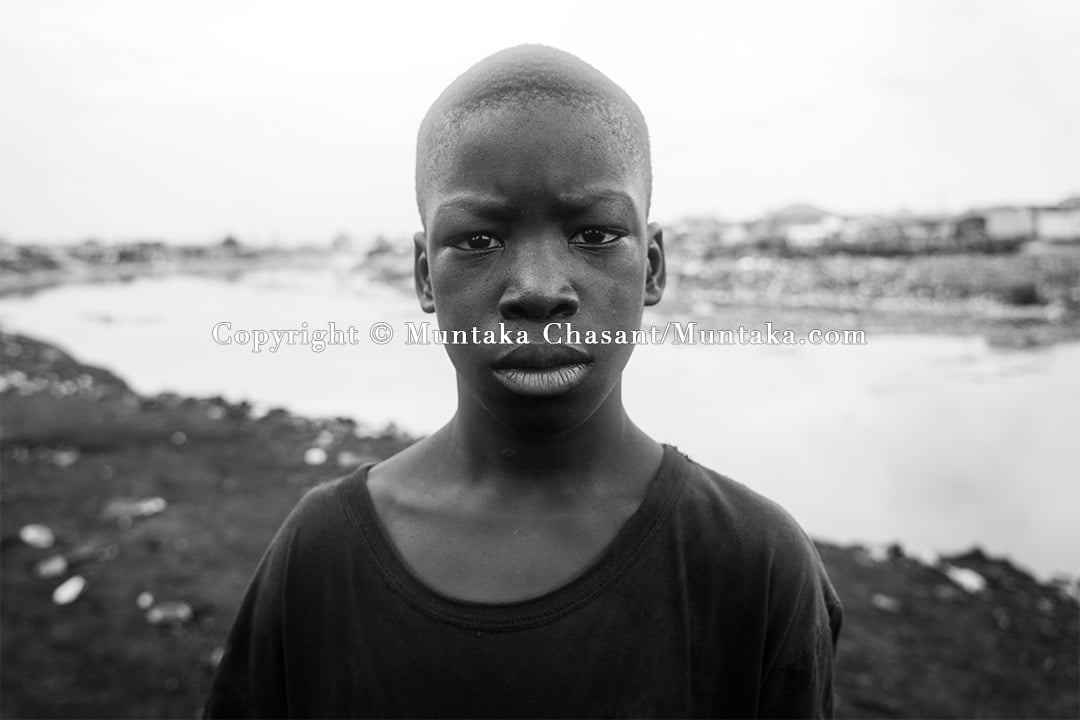 Youth of Accra The Korle Lagoon (fed by the Odaw River) flows into the Gulf of Guinea, the northeasternmost part of the tropical Atlantic Ocean. It is not only a reservoir of pollution and waste, but also a place where dreams, vivid memories, pain, secrets, and struggles all come together. Hundreds of young people are […]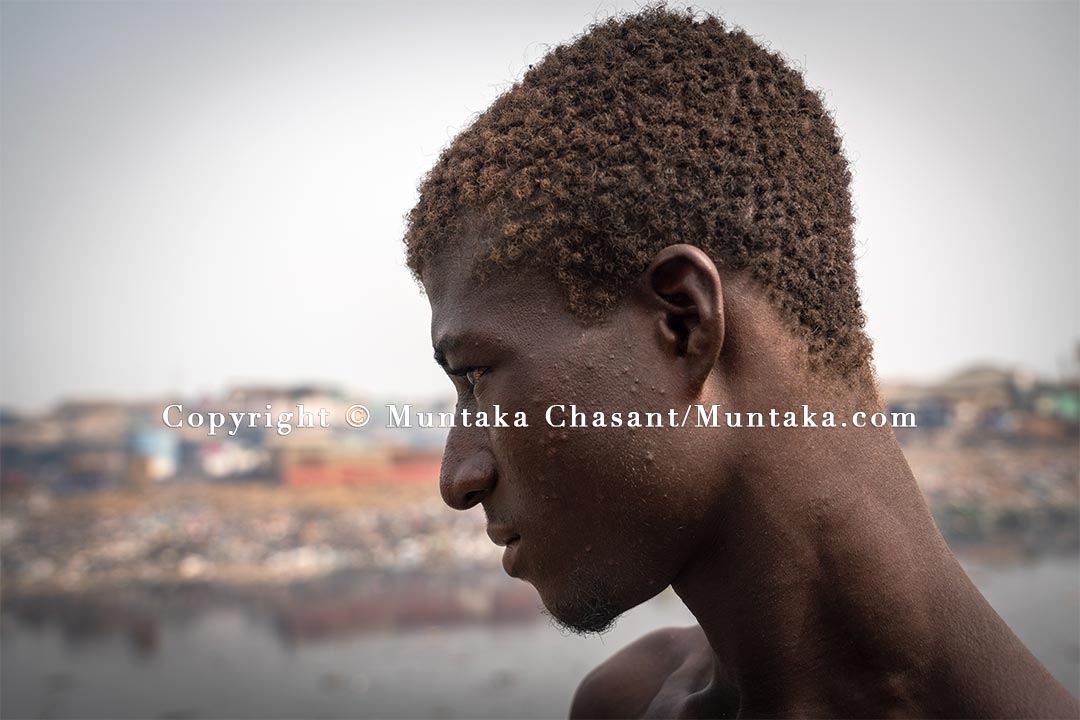 Warning: This is a disturbing peek into the daily struggles of an urban poor man who had migrated to Accra, Ghana's capital city, in search of economic opportunities. Accra's harsh urban environment is taking a toll on the city's youth. To survive in the harsh urban setting, a lot of young people have resorted to […]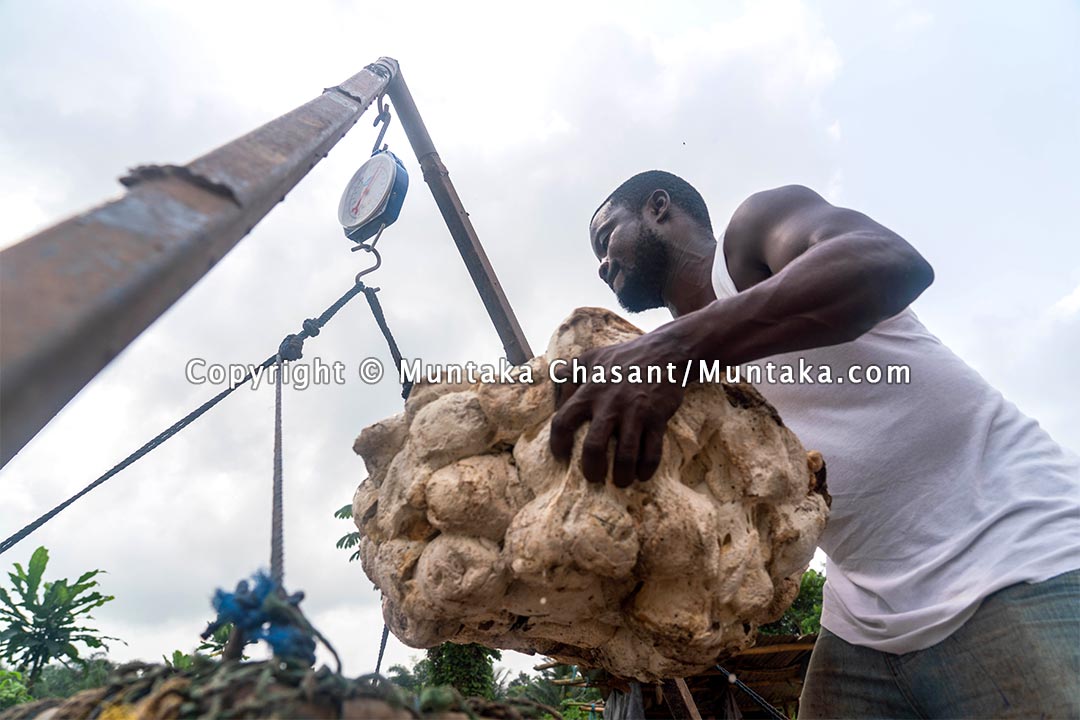 After living in Accra — Ghana's capital city — for six years without any meaningful employment, Ebenezer Yankey, 28 years old, decided to go back to his hometown to try his hands on natural rubber (latex). Ebenezer is doing well and earns roughly around GH₵2,000 (about $350) per month — way more than the average […]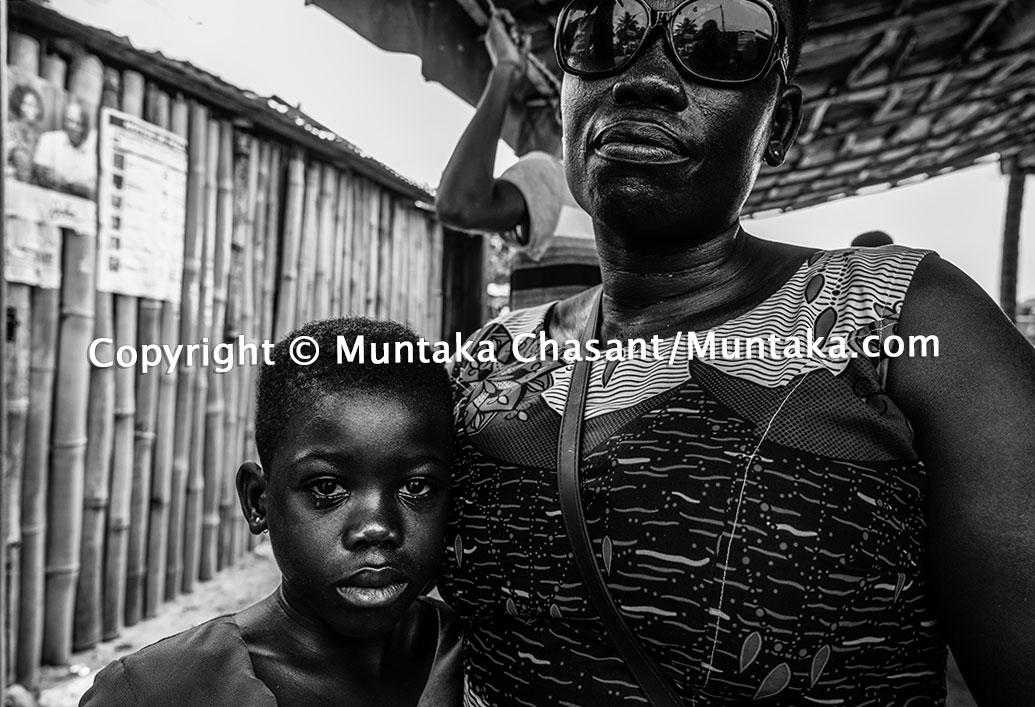 Matilda, 27 years old, lives in rural Ghana. She's a single mother. Her husband left her for another woman after he moved to Accra, Ghana's capital city. I found her, her daughter, and two friends as I photographed random people use a semi-auto hand-washing machine donated by the USAID to help curb the spread of […]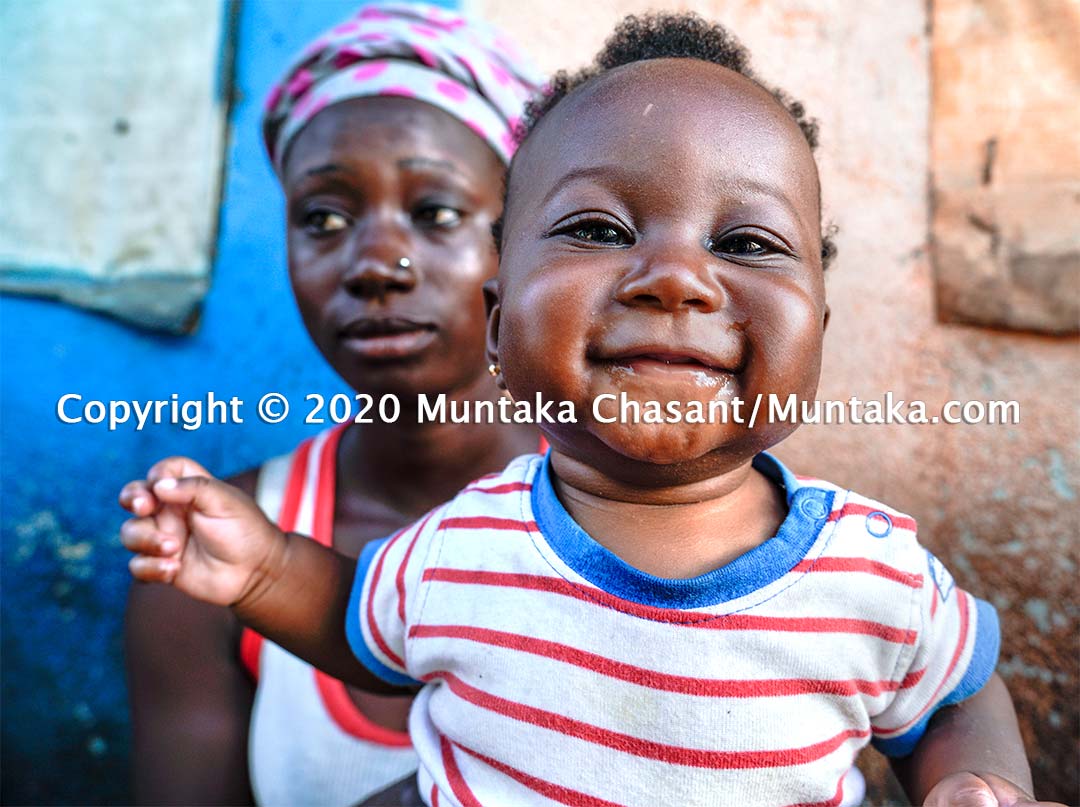 To put the experiences of women at the center of analysis, I started a project in 2020 to open a dialogue with poor women who live in urban ghettos and slums — to document their situations within the framework of livelihood approaches. I'm hoping to capture an up-close account of their everyday lives, struggles, and […]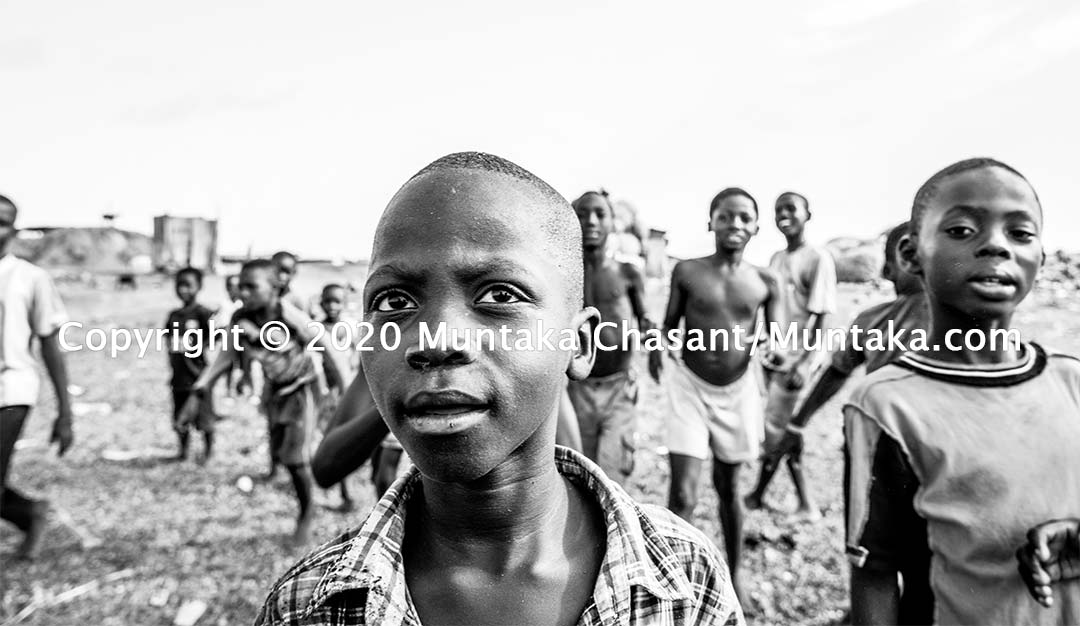 I found these urban poor children backflipping and landing on rubbish-strewn sawdust piles just by the Korle Lagoon — in the Sodom and Gomorrah slum (Old Fadama) in Accra, Ghana's capital city. More than 70,000 urban poor live in the Sodom and Gomorrah slum. With no playgrounds, Sodom and Gomorrah slum children spend their time […]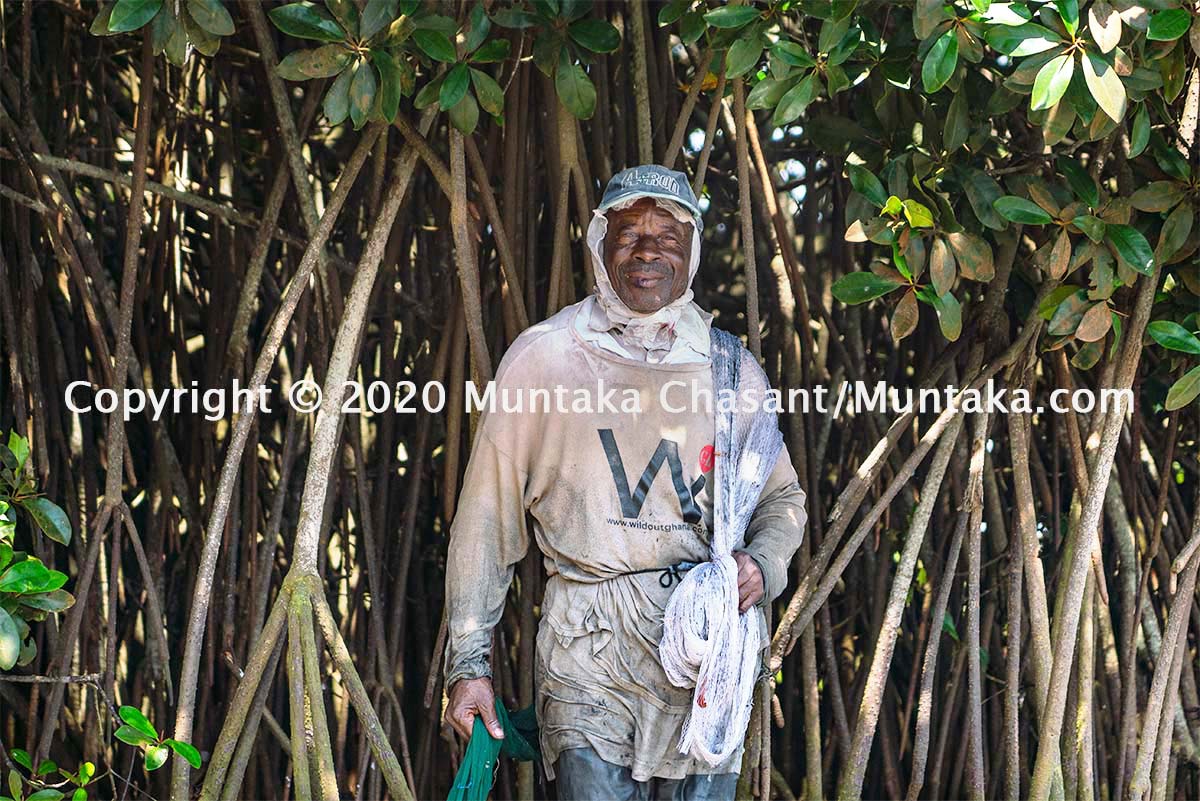 A 76 years old fisherman who relies on mangrove fish assemblages as a source of job and food is sad that the mangrove habitats that helped to support him and his family are all gone. Mangrove habitats serve as a home for many fish species, including the staple blackhin tilapia the urban poor rely on […]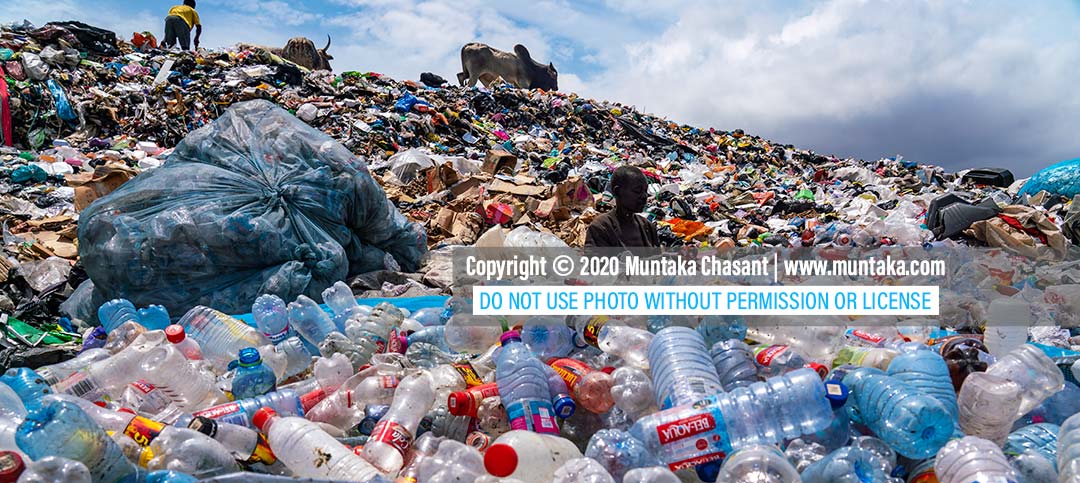 Azorkre Adarga, nicknamed 'Didi,' is a 68 years old urban poor African man engaged in plastic waste collection on the margins of Accra, Ghana's capital city. Didi spends his days collecting recyclable plastics wherever he can find them, including scouring rubbish bins and handpicking them in waterways. Mr. Adarga is homeless and sleeps under wooden […]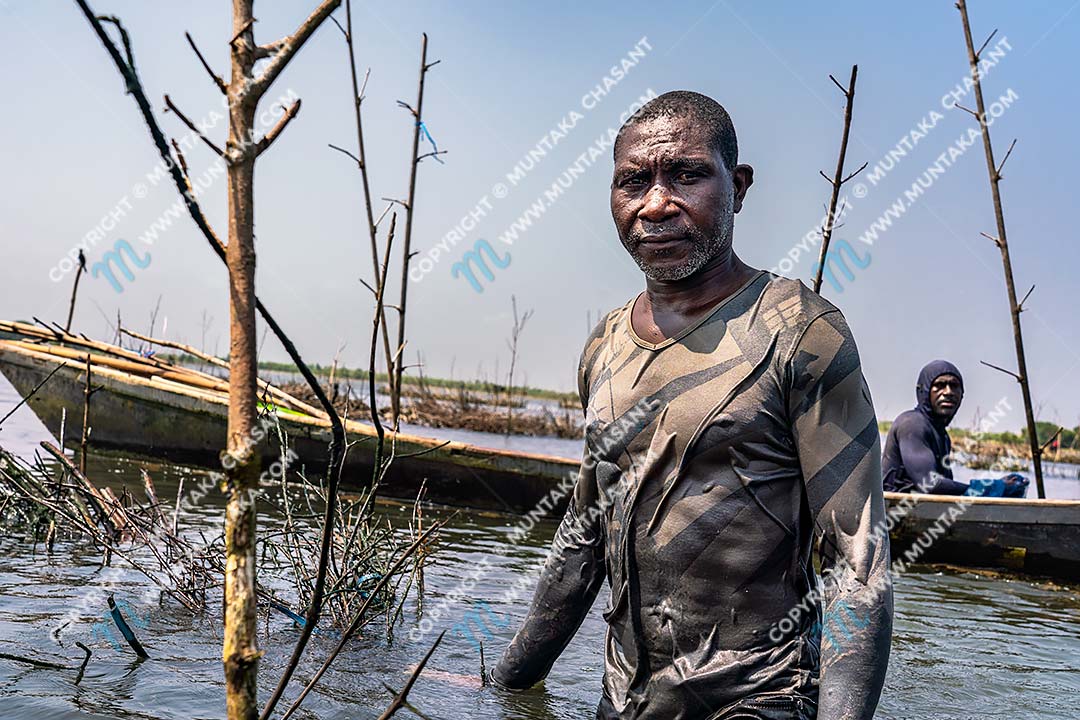 Joseph Akagbo and Selassie Tsetsogbi (below) are Atidza/Acadja blackchin tilapia (Sarotherodon melanotheron) urban fishermen. Atidza/Acadja Method of Fishing in Ghana Atidza (in Ewe) or Acadja (in Ga) fishermen spend more than 5 hours every 4 weeks digging up an underwater structure made up of mangrove brush bundles from the muddy bottoms of the Densu Delta […]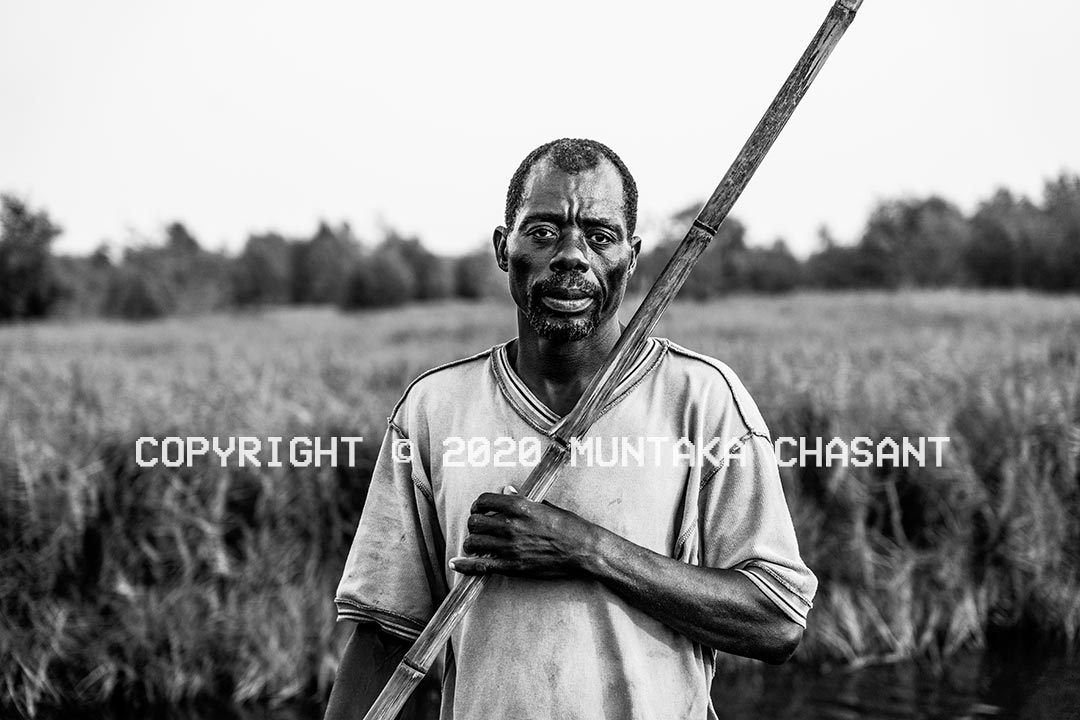 David Kpaligah, 49 years, is an urban poor crab and lagoon tilapia fisherman (Atidza) in Accra, Ghana's capital city. Check out the Stories section for a special story (coming soon), video, and photographs of David engaged in brush park fishing (Atidza or Acadja). Copyright © 2020 Muntaka Chasant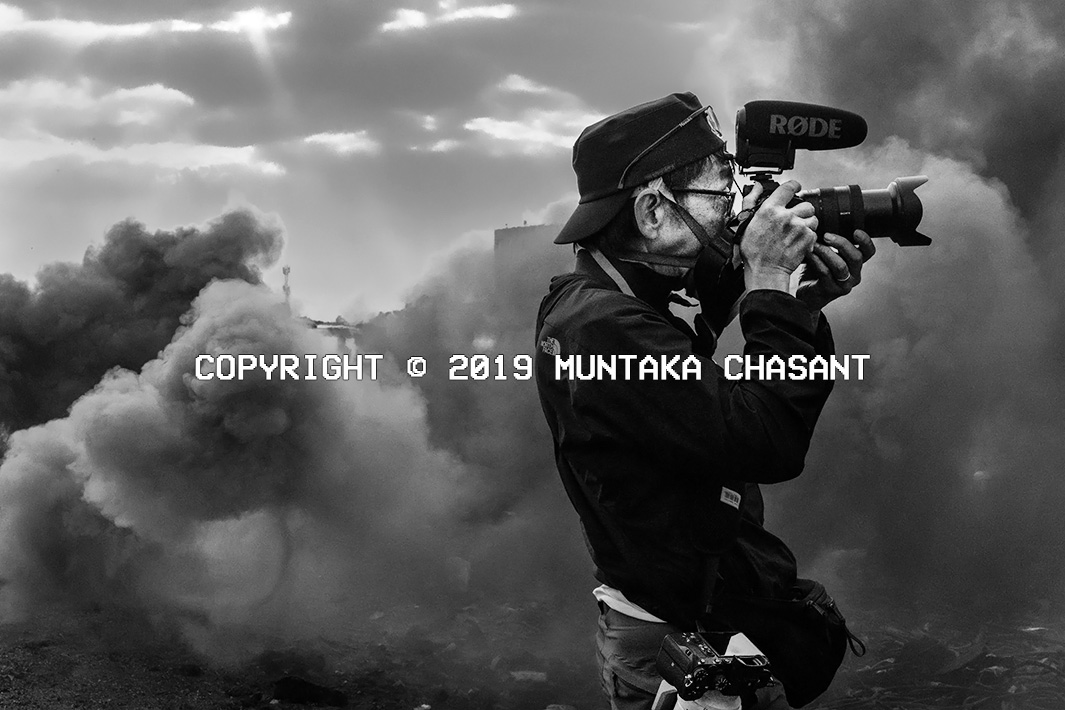 To tell a story in its most truest form, photographers and filmmakers sometimes have to put their lives on the frontlines of human struggle. The Japanese photographer and cinematographer Hideyo Fukuda puts himself in harm's way to tell a tragic story that is dear to his heart, mine, and several other people. It was gloomy, […]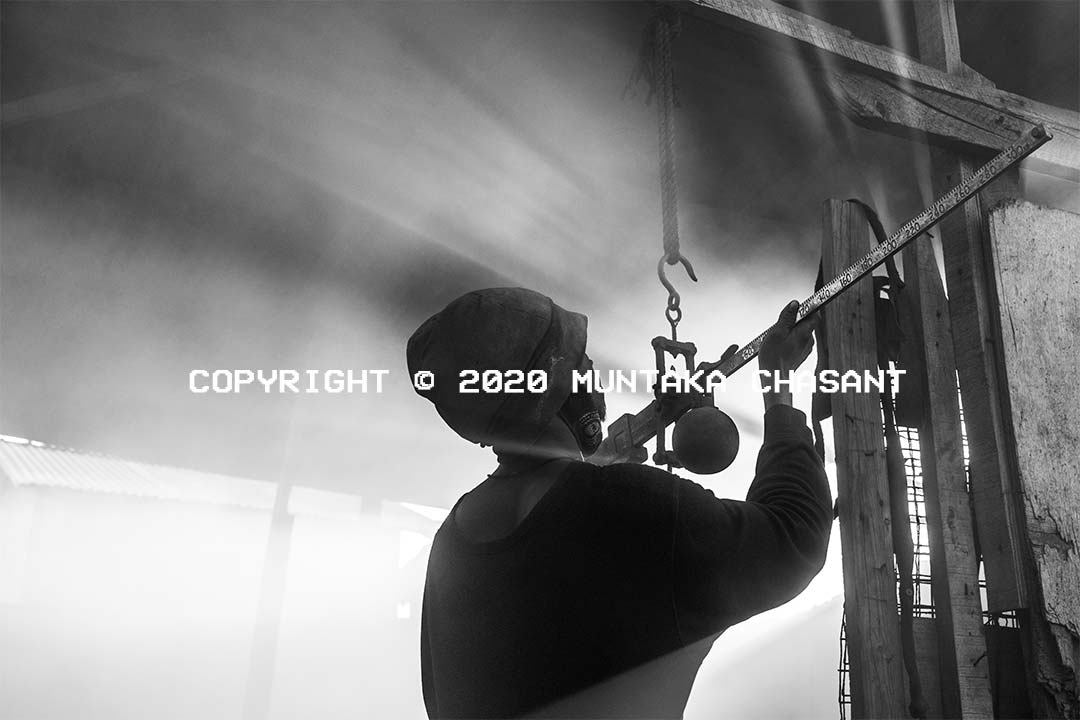 It was near dusk, and he stood in toxic smoke and light, glancing at an old manual weighing scale. He and other men had been using open pit fires to melt waste plastic lined blister foils from the pharmaceutical industry into molten metal. The sun's rays came through the sides, wafted through the smoke-filled area, […]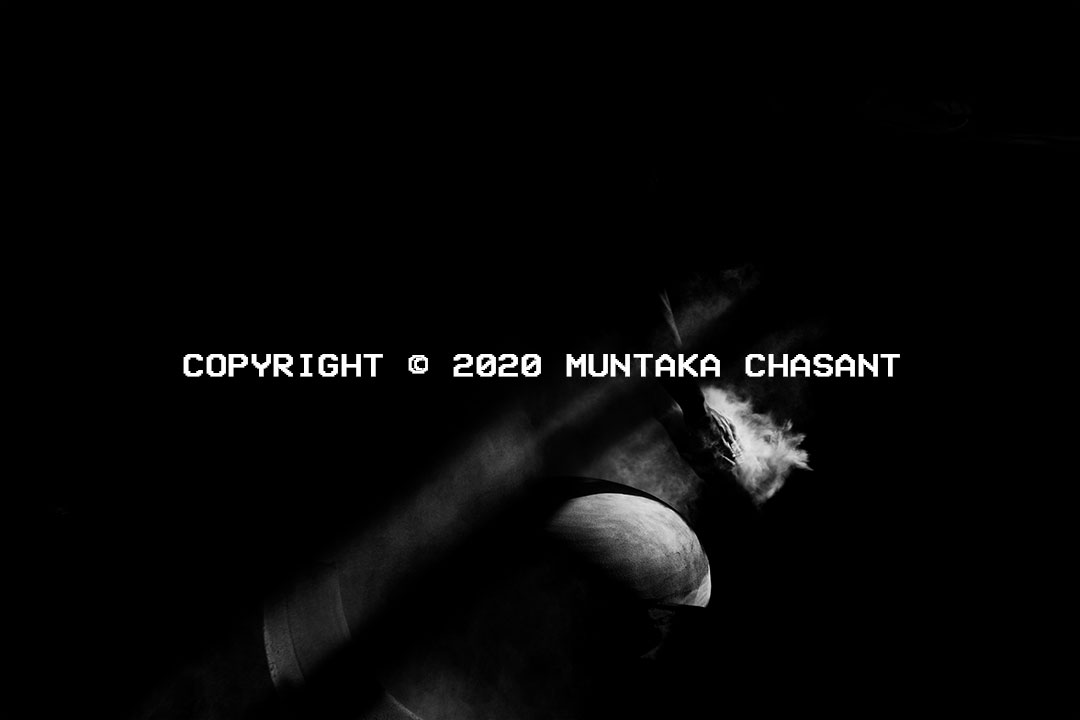 Subject matter: an artisan is handmaking aluminium cookware in Accra, Ghana. These photographs are part of a study and a documentary. Hopefully I get around to displaying that work on Muntaka.com soon. Copyright © 2020 Muntaka Chasant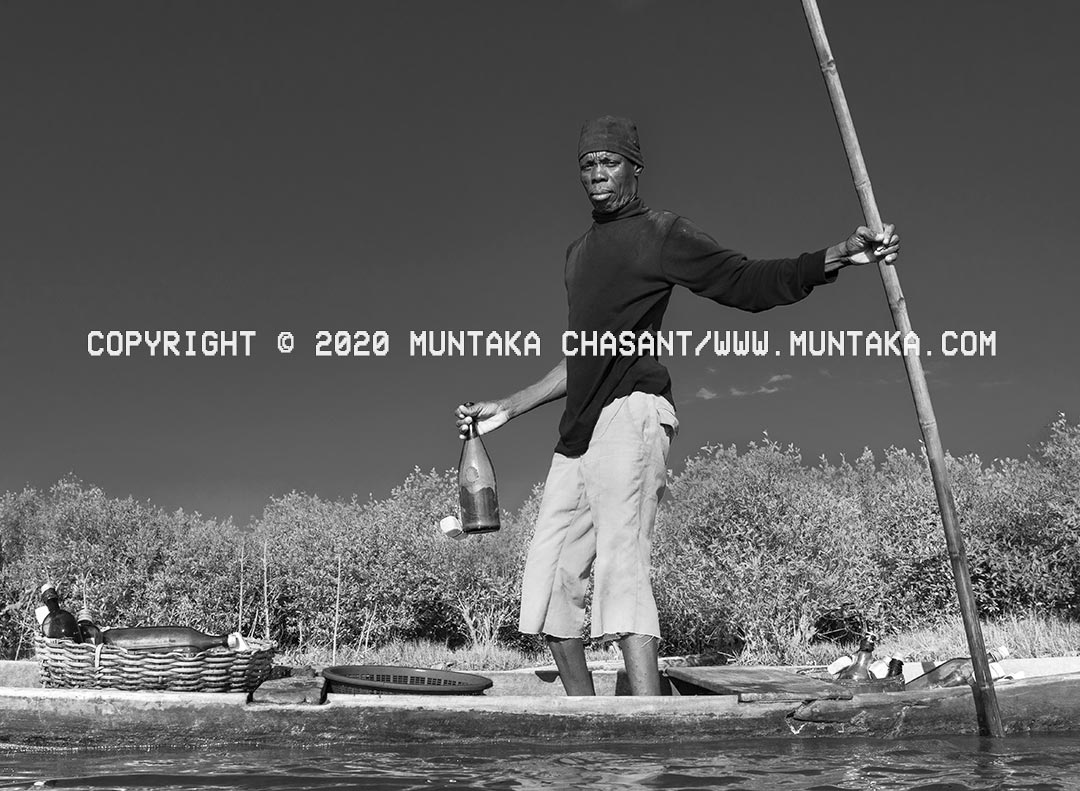 Kudjo (below) uses whiskey and gin bottles he had collected from funerals and drinking bars as traps to entrap blackchin tilapia (Sarotherodon melanotheron) in the Densu River in Accra, Ghana's capital city. But this method of fishing can only help so much. Kudjo catches only smaller or stunted lagoon tilapia. He will need a lot […]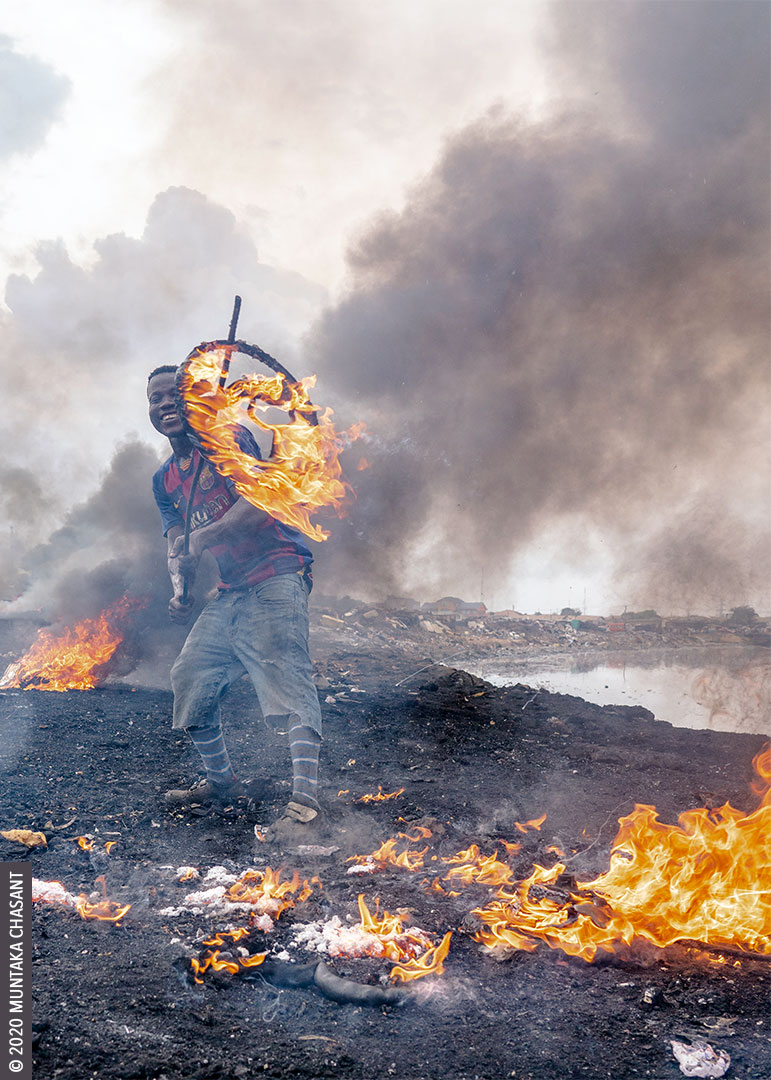 Thousands of young people escape poverty in their villages and town to Accra, Ghana's capital city, in search of job opportunities every year. With no education at all in a harsh urban environment, many of them end up in the informal sector, where they engage in hazardous work. Awal, 27 years old, is urban poor, […]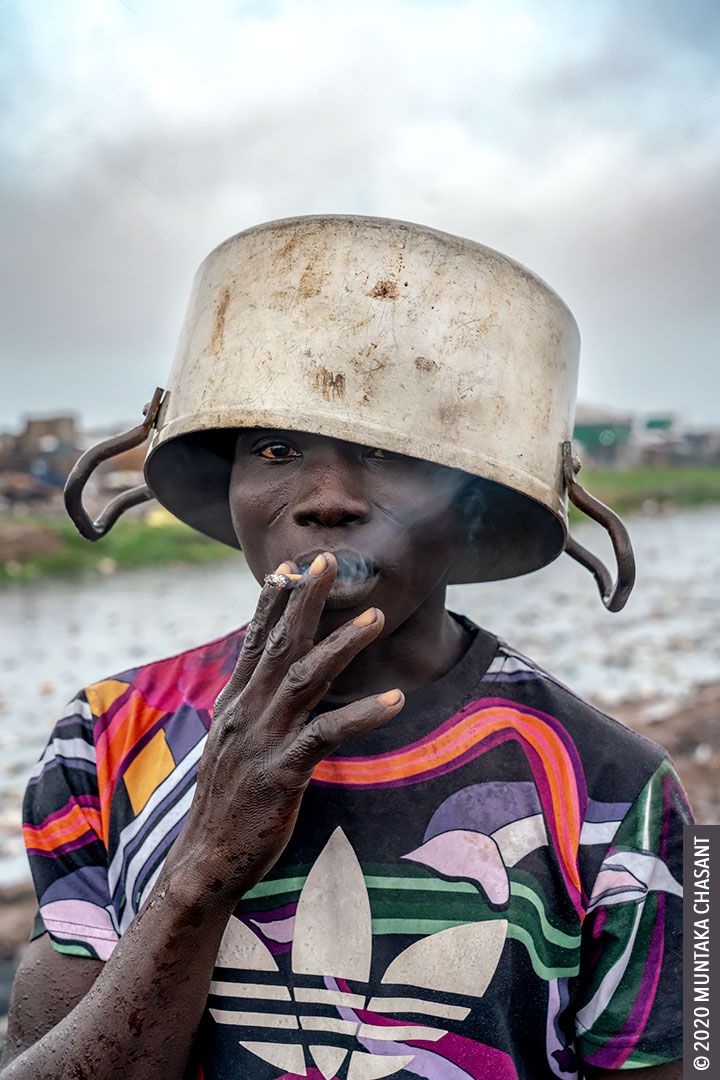 Don't jump off off your seat and start wondering about the above-featured photo just yet. There's actually a story behind it. It had been raining, and this urban poor man's mobility was restricted. But he needed to move. And pots are made for cooking or for using to prevent one's hair from getting wet in […]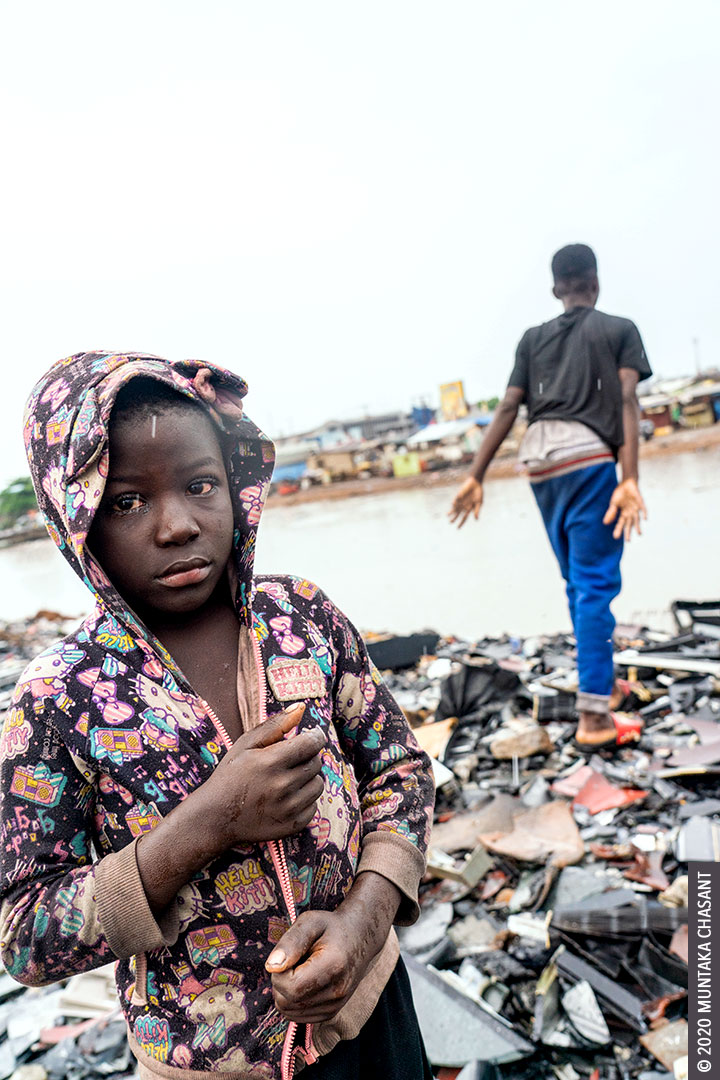 It was late May 2020, on a cold, rainy afternoon, in an area once rated alongside Chernobyl. 'Akufo-Addo,' 8 years old, stood on e-waste heap (discarded computer parts and broken cathode-ray tube [CRT] glasses) in the rain. Born Kevin Twum Barimah, he's nicknamed after Ghana's current president due to their uncanny resemblance. Akufo-Addo cannibalizes from […]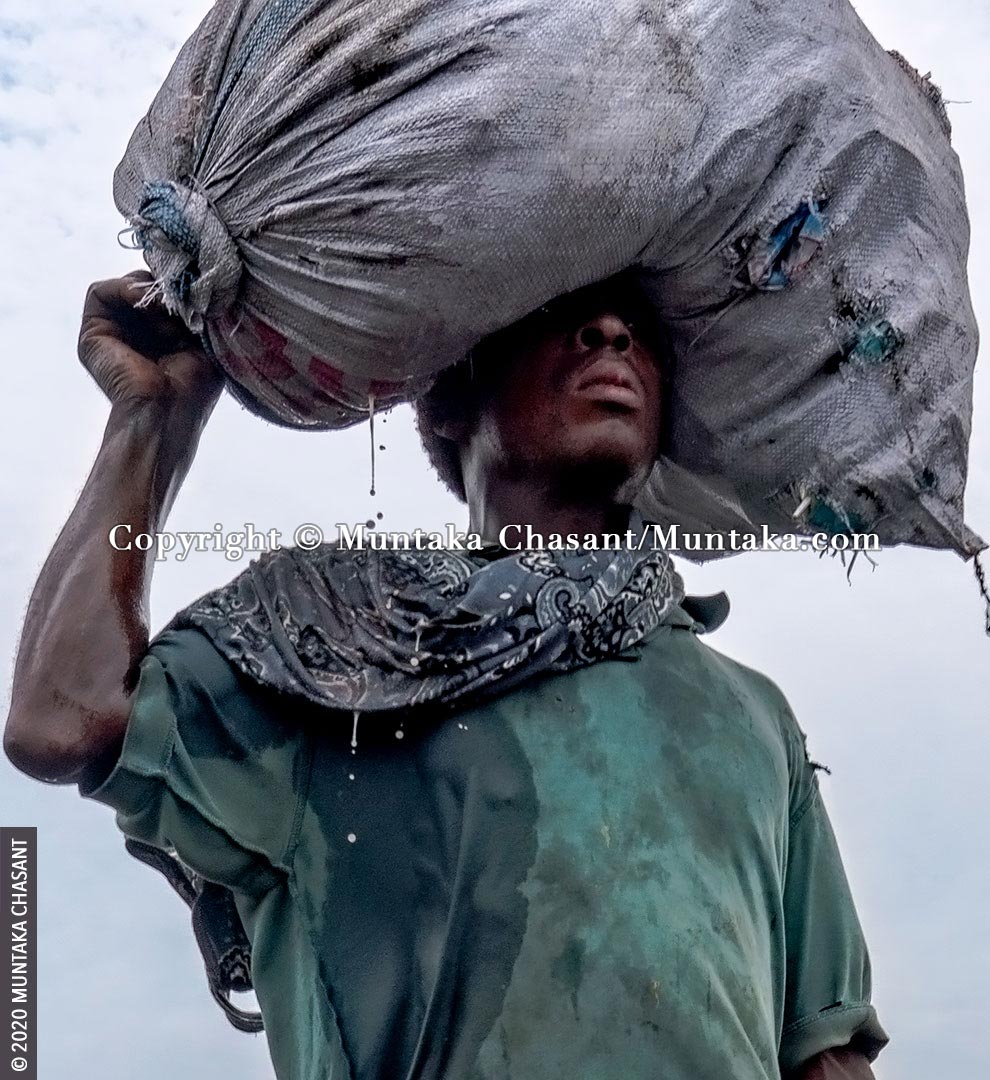 Here's a poignant scene of urban suffering. I immediately knew I needed to grab the scene above when I saw the man come towards me, soaking wet. Where had he been? What is he carrying? What's on his mind? Many young people had escaped hunger and poverty in Ghana's agricultural hinterlands to Accra, the capital […]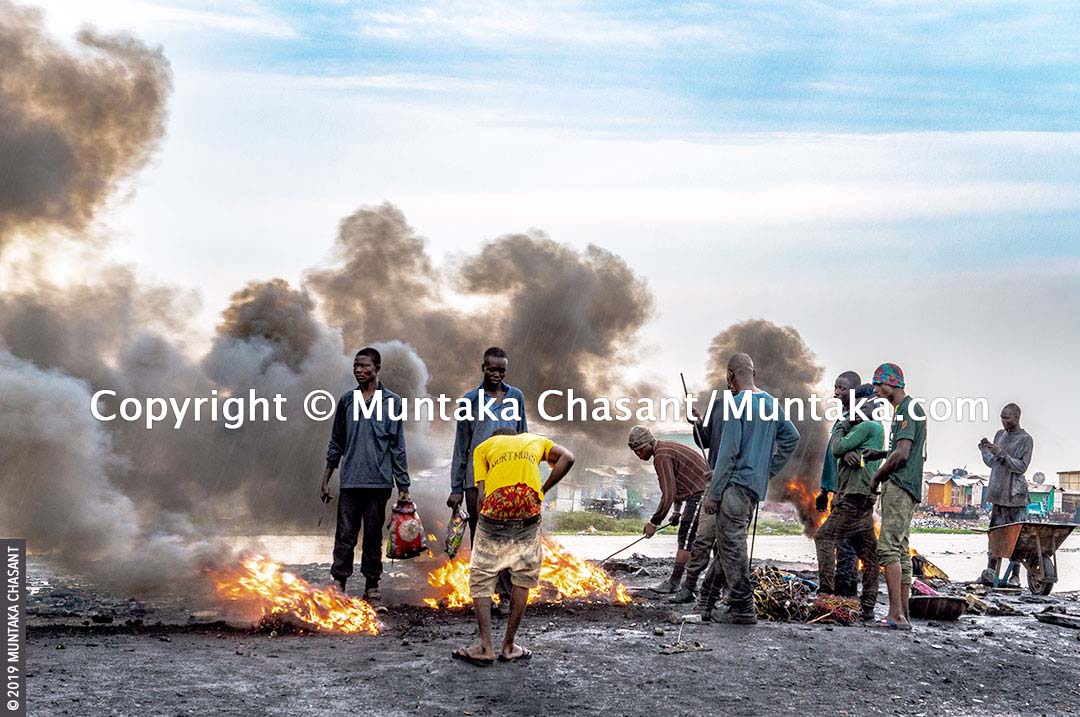 More than 55% of Ghana's population is under the age of 25. Coming mainly from areas with low literacy rates, thousands of young people migrate from rural to urban areas such as Accra in search of economic opportunities every year. But the unemployment rate in Ghana is higher in urban (13% in 2015) than in […]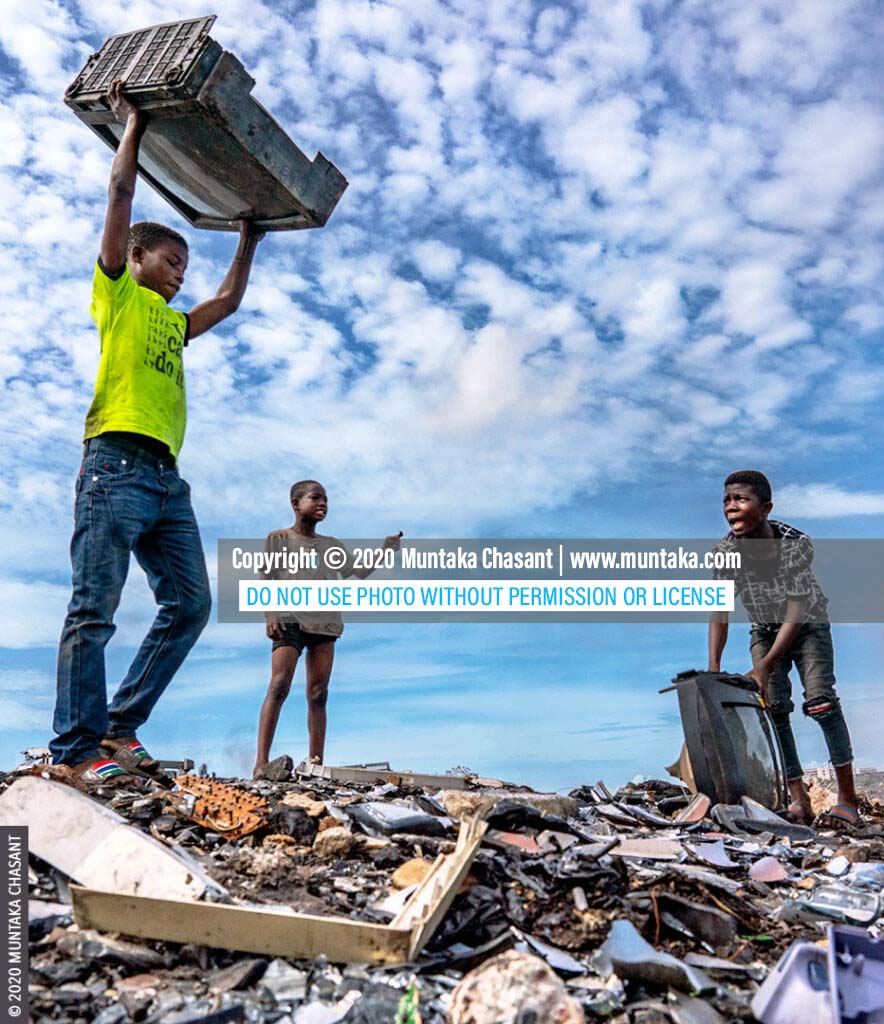 Photography's impact on society and culture is ubiquitous. Visual images have shaped public and foreign policy for centuries — creating an unrivaled role in transforming human societies in ways we cannot even imagine. Lewis Hine's work inspired legislation that cut down the number of children engaged in child labour in the United States at the […]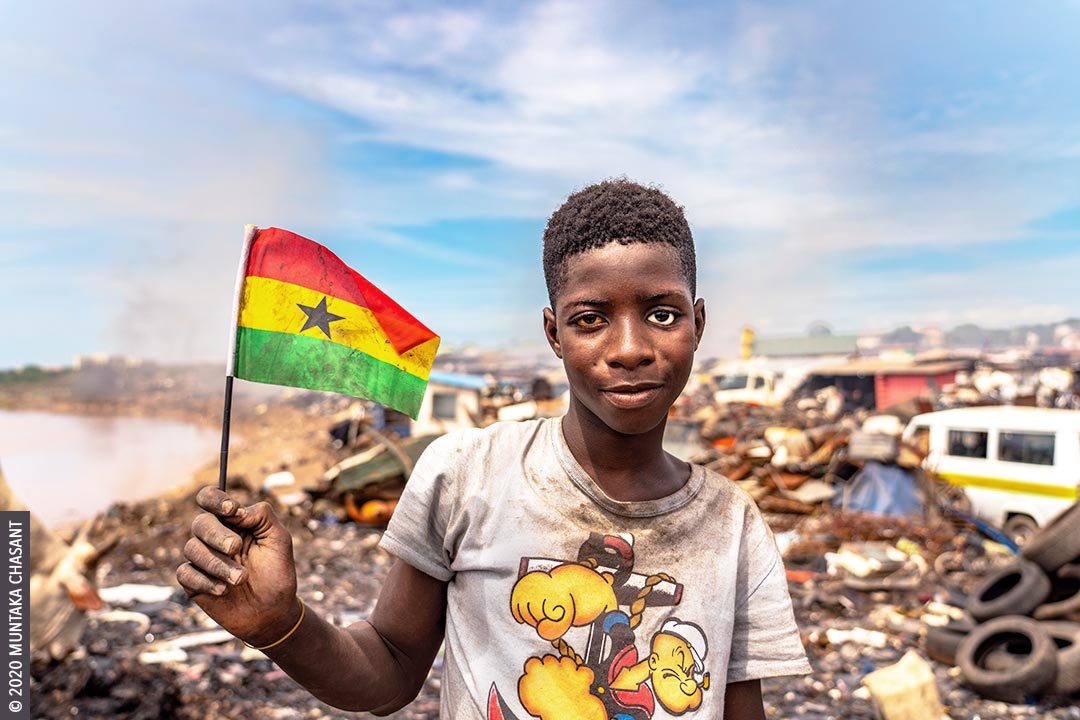 Kwaku Debrah, 15 years old, was engaged in hazardous child labour on the margins of Accra, Ghana's capital city. A broomstick fired from a slingshot punctured his eyeball when he was just 9 years old. New to eye injury, Debrah instantly pulled the stick out. He's now blind in the left eye and wears a […]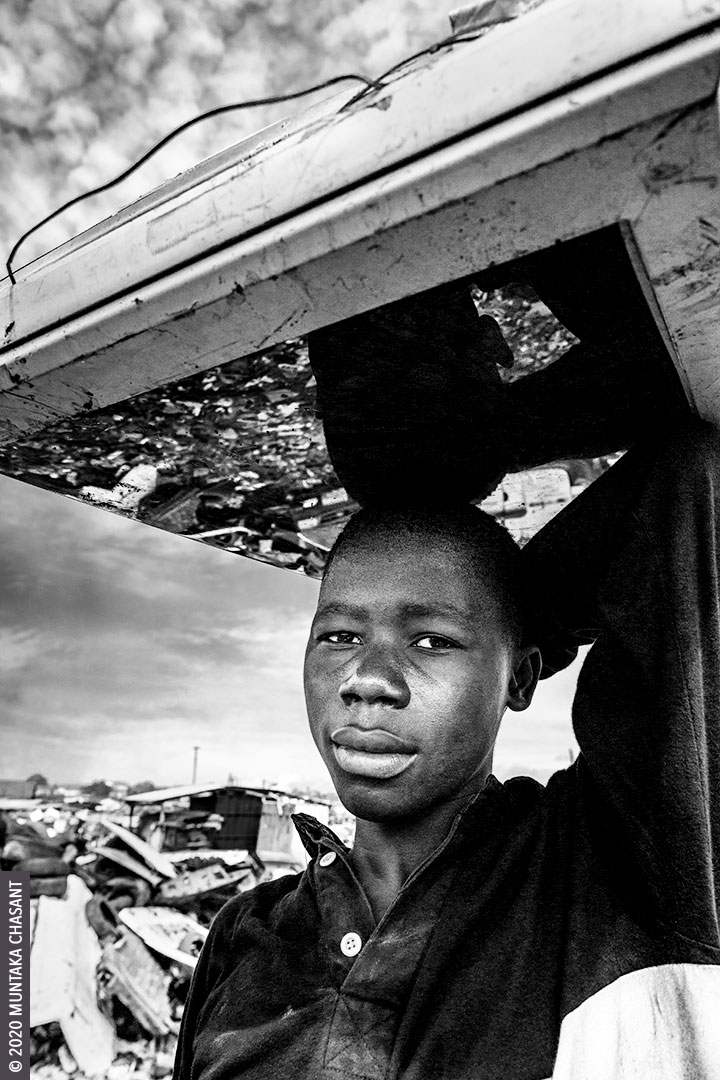 Reclaiming precious metals from electronic waste (e-waste) is a major source of livelihood in the developing world. Joseph Akwah, 17 years old, uses his bare hands and stones to dismantle e-waste for the precious metals inside on the fringes of Agbogbloshie, Ghana. An Urban Mining Technique Iron scrap sold for GH₵0.80 (around $0.15) in May […]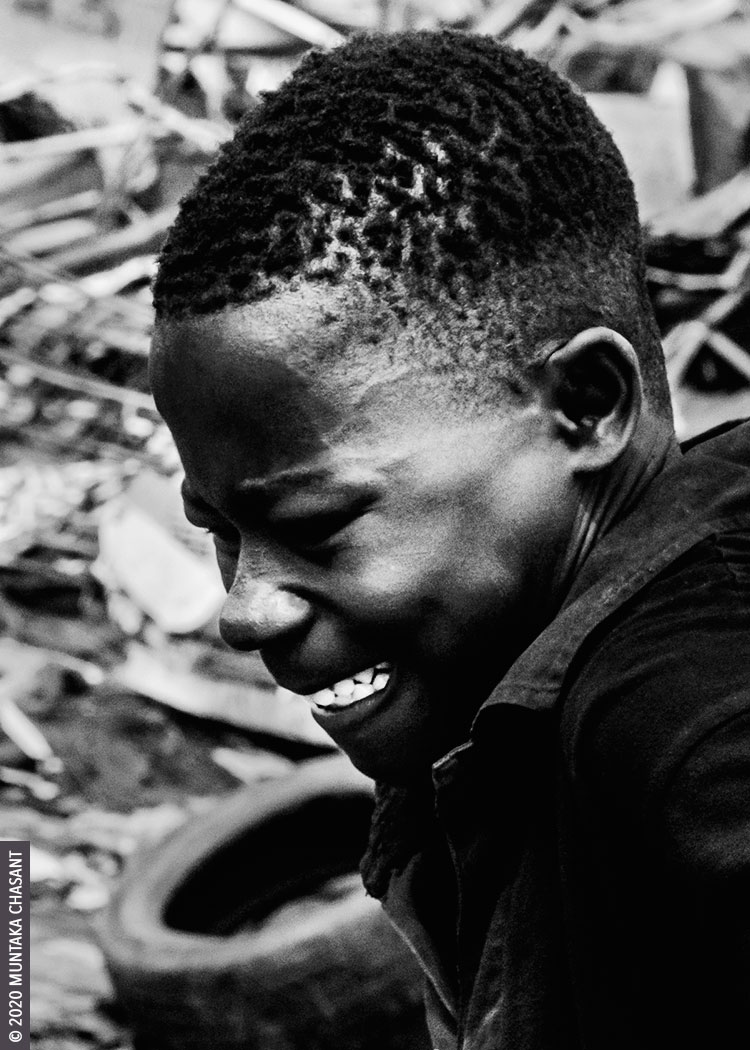 As they watch us struggle with the pain of losing… Scarred by Struggle, Transformed by Hope — Joan Chittister Cities are juxtaposition of wealth and poverty. A photograph depicting a young man pushing it hard as he struggles to survive in a harsh urban environment amid scarcity and deprivation.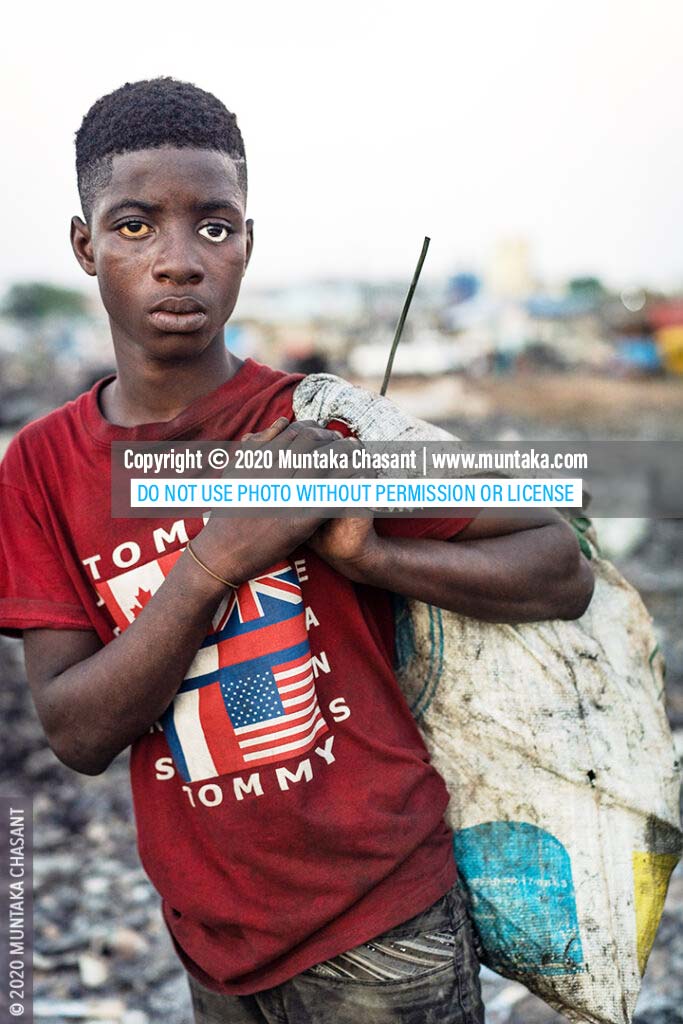 In a rich and fruitful land, Babes reduced to misery, And their fields are bleak and bare william blake Kwaku Debrah is an economically vulnerable adolescent boy who spends his days scavenging and cannibalizing from discarded e-waste on the fringes of Agbogbloshie, Ghana. A sharp long African broomstick fired from a slingshot punctured his eyeball […]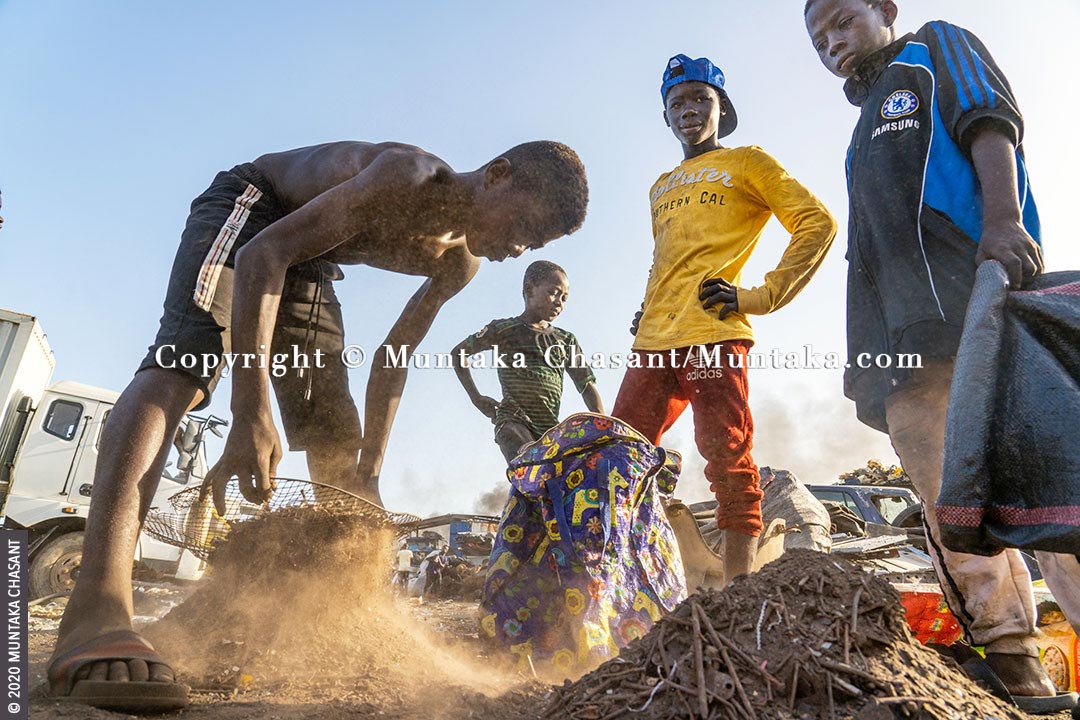 Into the nothingness of scorn and noise, Into the living sea of waking dreams, Where there is neither sense of life nor joys, But the vast shipwreck of my life's esteems; John clare, i am Cities in the global south are urbanizing rapidly. This comes with a dark side — urban poverty. What are the […]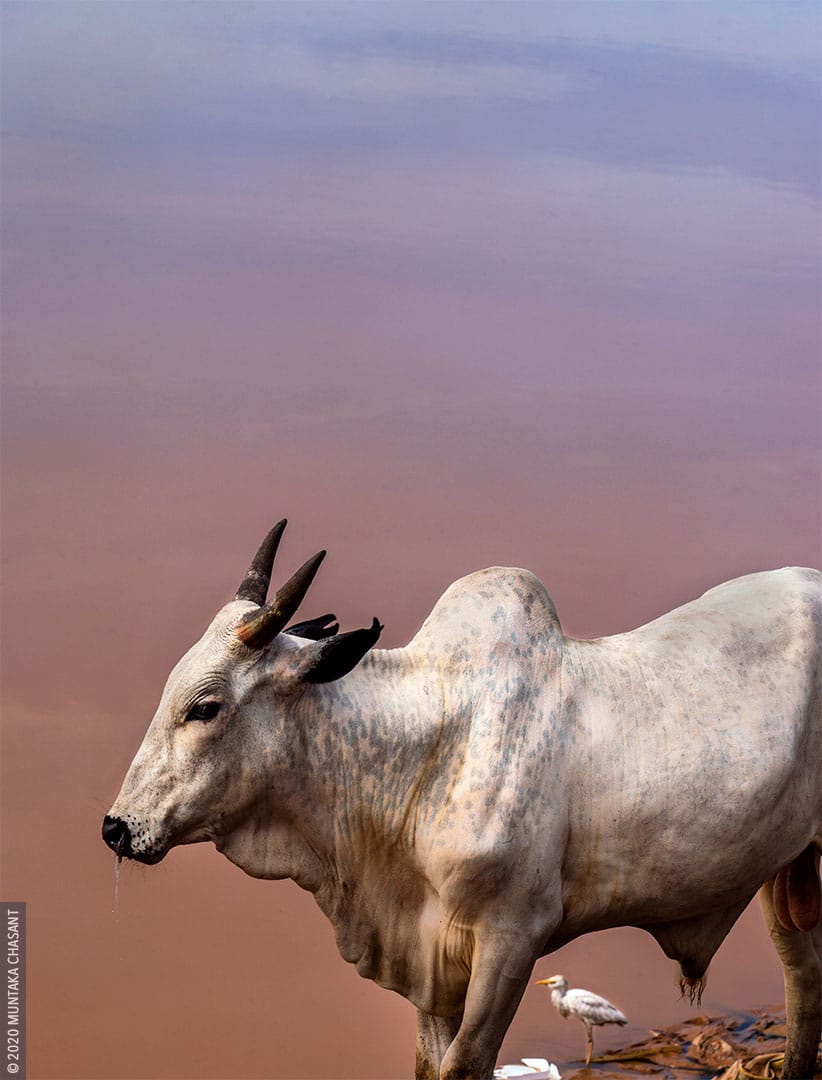 Caught these guys looking isolated against a backdrop of the heavily polluted Korle Lagoon. Here's an establishing view of the area in May 2020. © 2020 Muntaka Chasant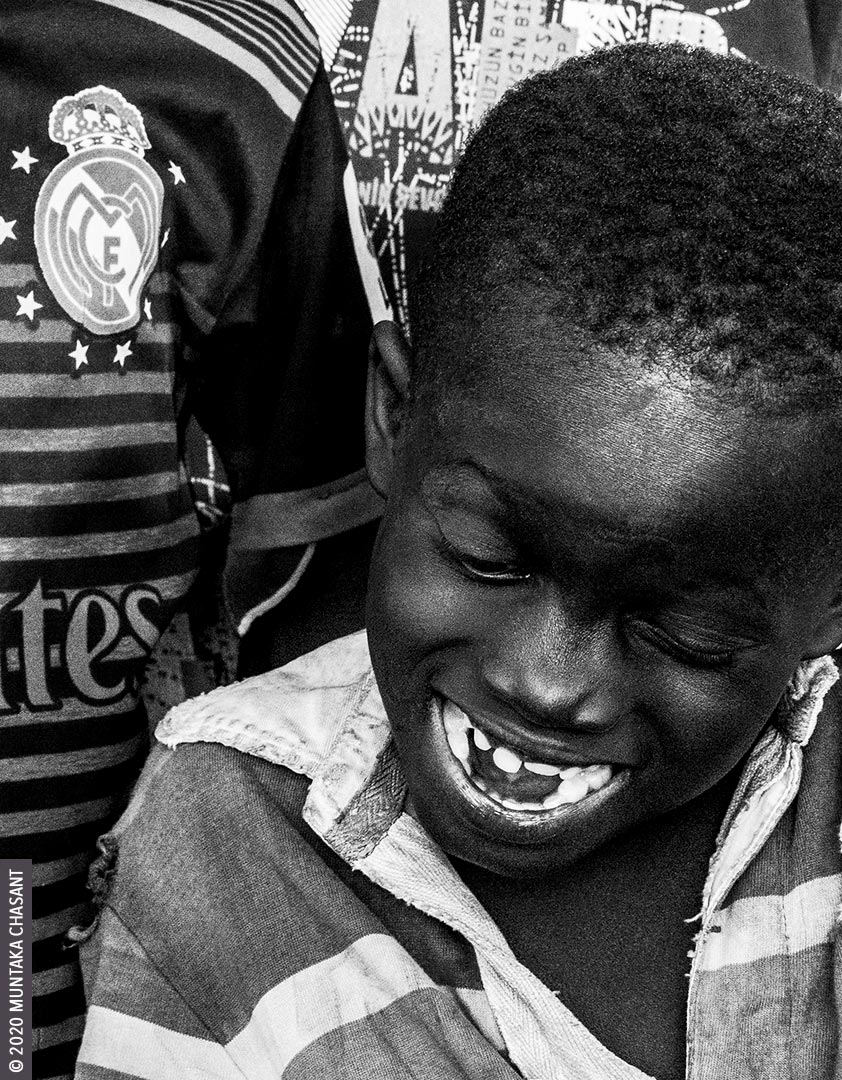 Being unwanted, unloved, uncared for, forgotten by everybody, I think that is a much greater hunger, a much greater poverty than the person who has nothing to eat. Mother Teresa Kwaku Michael is a 7-year-old scavenger and urban miner who spends his days cannibalizing from e-waste on the margins of Agbogbloshie, Ghana. Child Poverty Images […]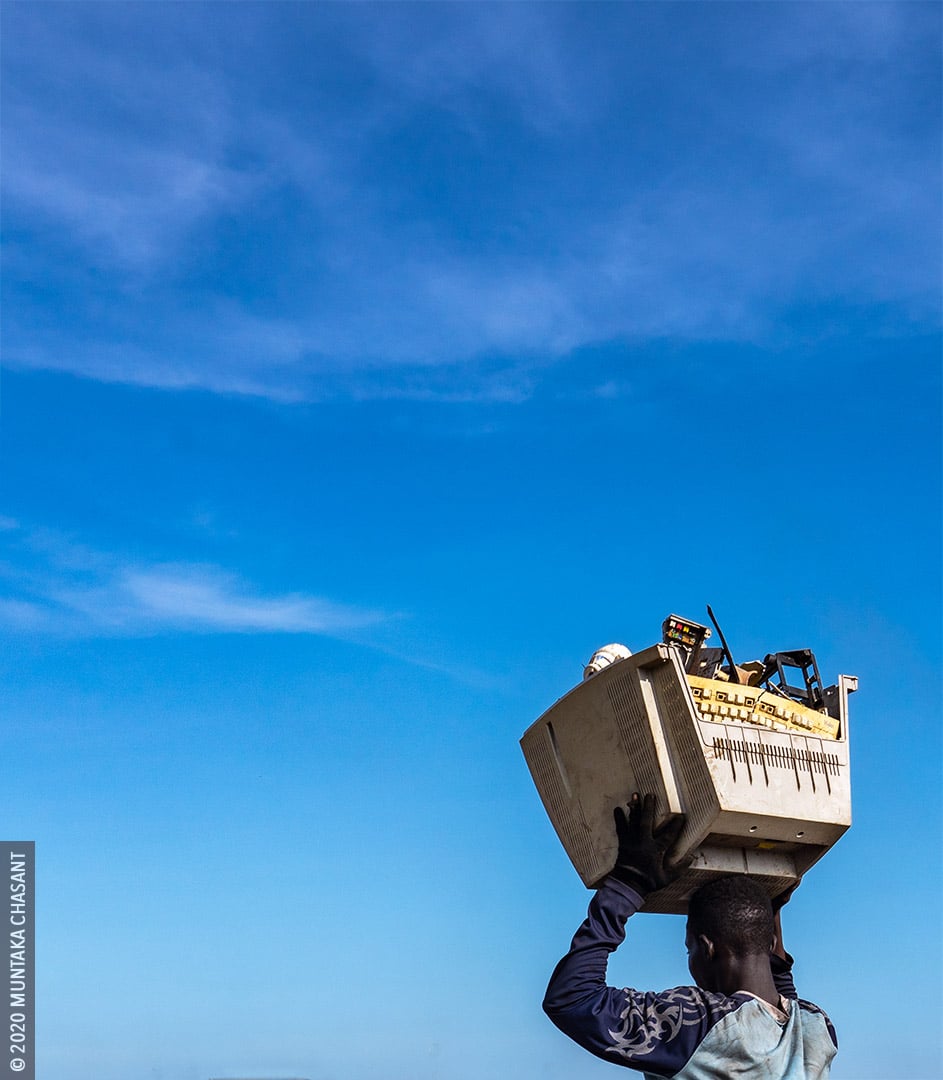 Informal electronic waste (e-waste) recycling at Agbogbloshie is a major source of livelihood for thousands of the urban poor around the Old Fadama slum area. However, the primitive recycling of e-waste at Agbogbloshie contaminates the landscape, releasing toxic materials, including cadmium, lead, mercury, chromium, dioxins, and furans, into the soil, air, and groundwater. The problem […]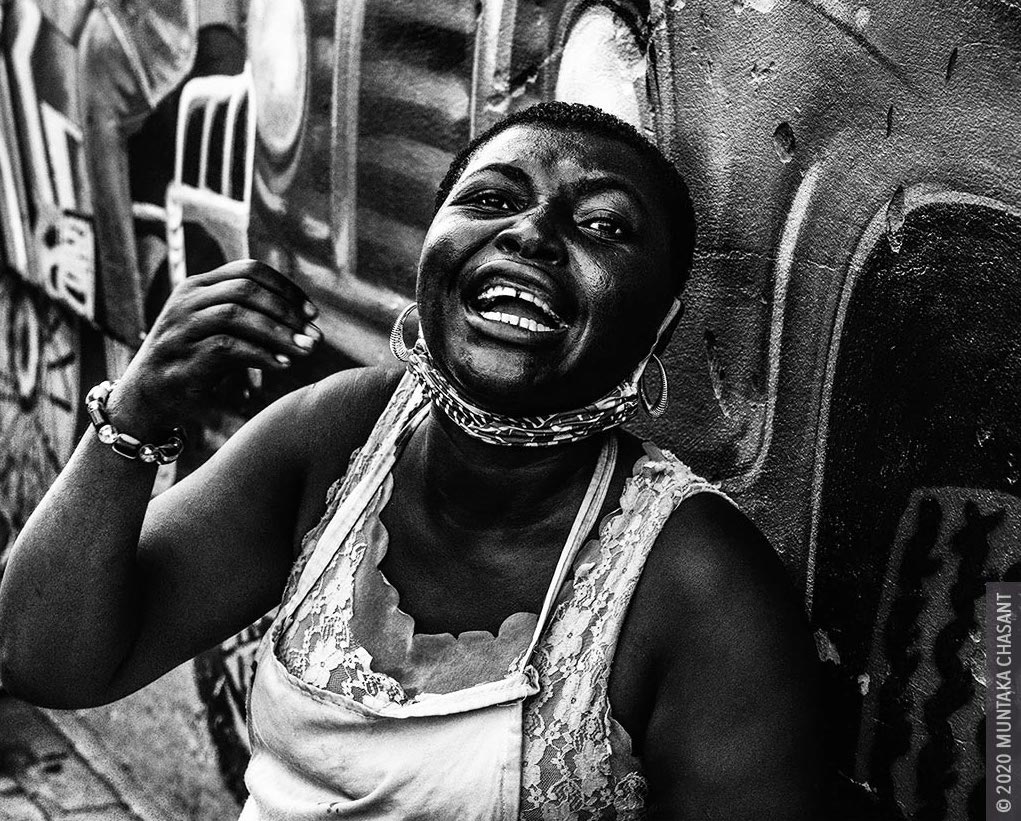 Let me return to the poverty in which I was born, and gain a livelihood by the labour of my hands… The Literary Panorama, and National Register, Volume 9 by charles taylor Ghana eased its coronavirus lockdown on April 20, 2020, after 3 weeks of partial restrictions on movements in Kumasi and Accra, Ghana's capital city. While things are […]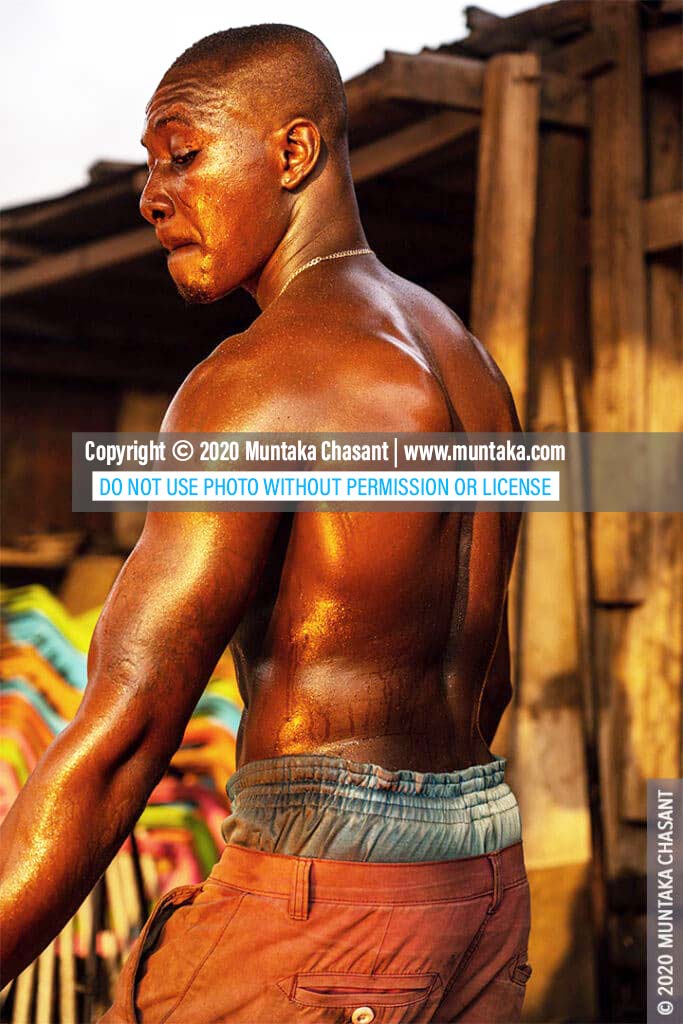 Rural-urban inequalities drive thousands of young people to flee Ghana's agricultural heartlands to cities in search of economic opportunities every year. Many of them end up in urban slums and in hazardous work, where the harsh environment changes them from fine-looking laboring young men to sun-burnt, wrinkled old men. The harsh environment changes them from […]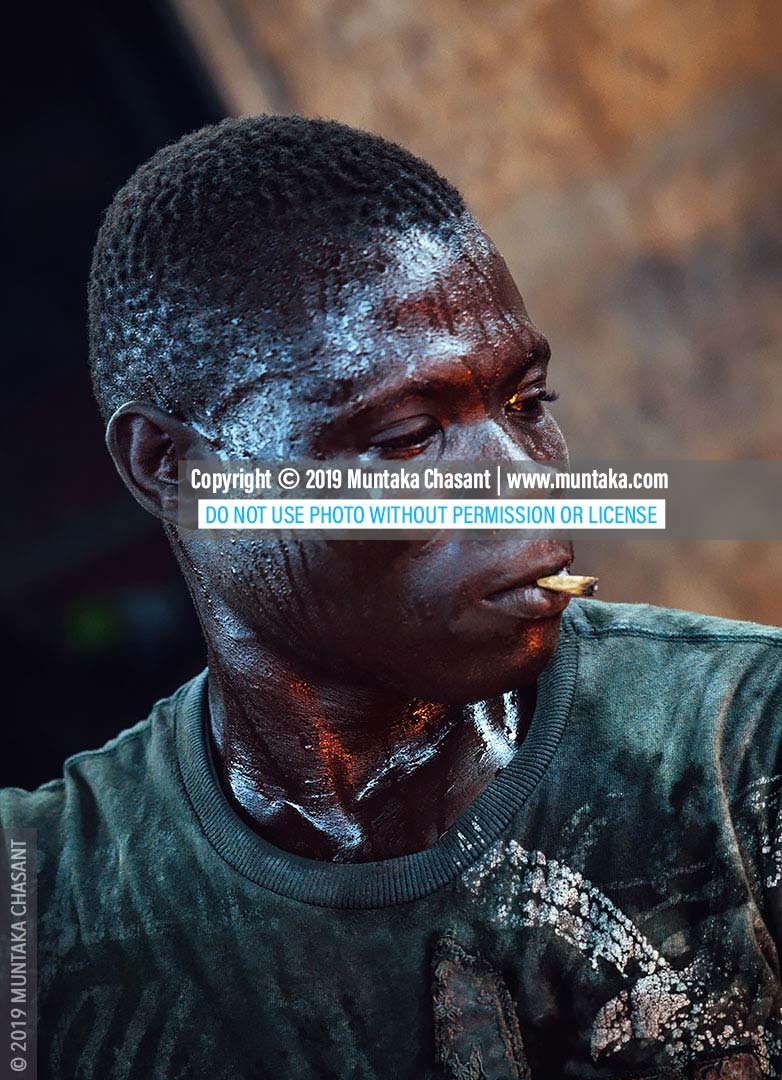 Portraits of an urban man working and sweating. © 2020 Muntaka Chasant
…the smoke choked the men manning the front line. Three months war, William Hendon "…the smoke choked the men manning the front line." — William Hendon I caught up with this Agbogbloshie 'burner boy' holding freshly recovered copper wires and smoking a cigarette against the backdrop of heavy toxic smoke heading for Accra Central. Urban Miner Puffing On A Cigarette At Agbogbloshie Urban […]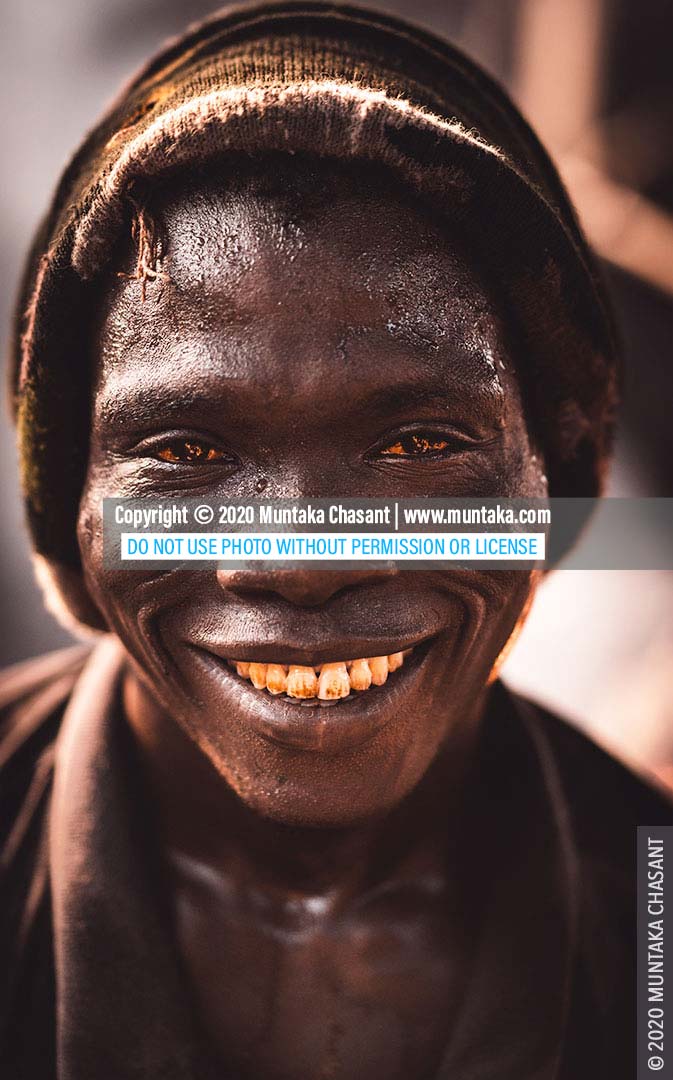 You tell me that you are becoming (like myself) very poor, but you also inform me that you are very happy. The Life and Letters of Hugh Miller, Peter Bayne "You tell me that you are becoming (like myself) very poor, but you also inform me that you are very happy." — The Life and […]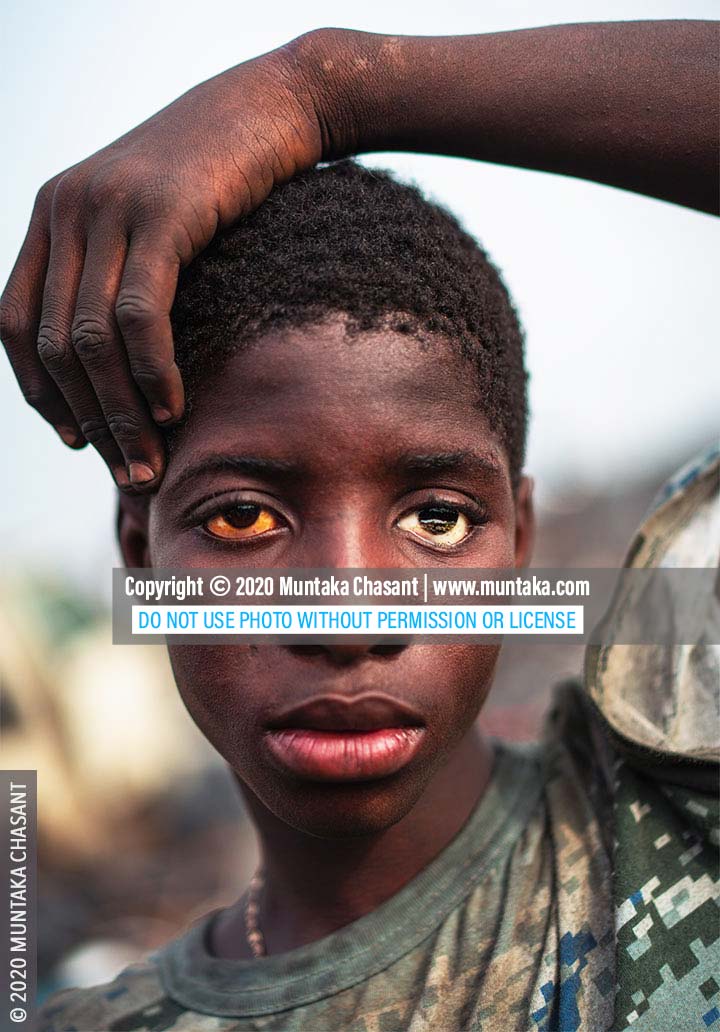 Hundreds of children are growing up in toxic spaces amid scarcity and deprivation. This casts a serious shadow over their future. Hundreds of children such as Kwaku Debrah below are growing up in toxic spaces amid scarcity and deprivation. This casts a serious shadow over their future. Child Labourer With Artificial Eye Kwaku Debrah is […]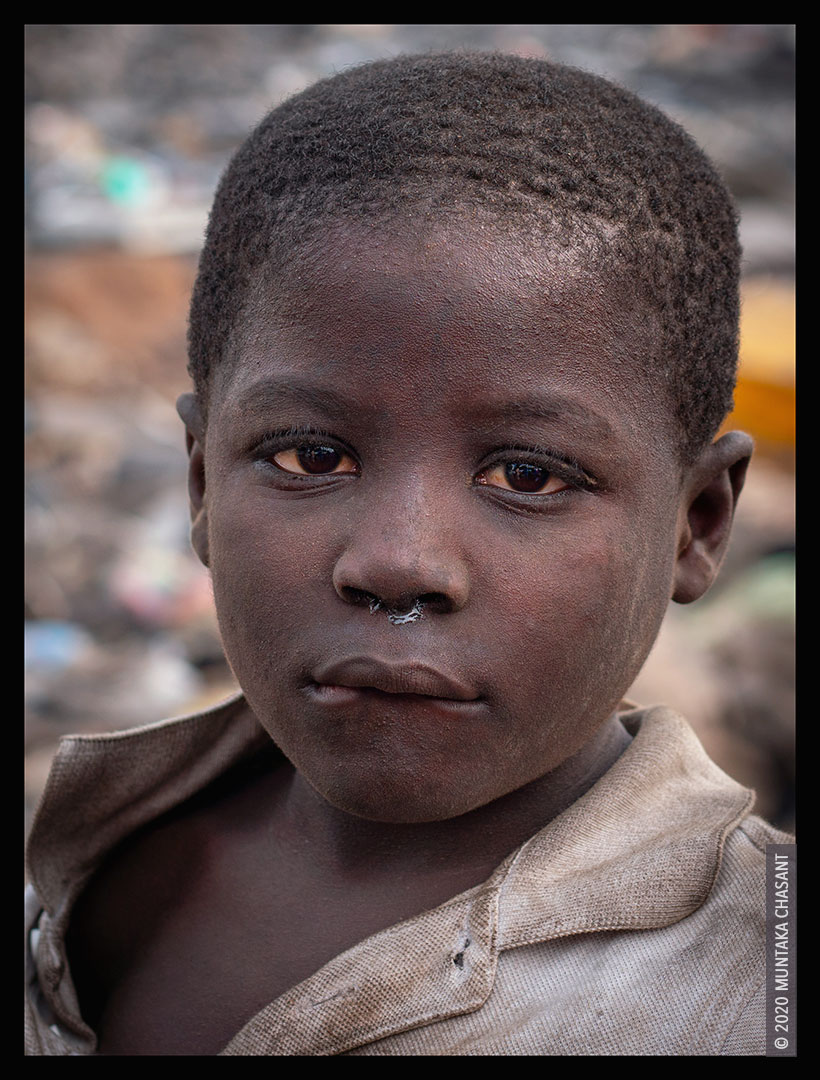 They began work at 5:30 and quit at 7 at night. Children six years old going home to lie on a straw pallet until time to resume work the next morning! I have seen the hair torn out of their heads by the machinery, their scalps torn off, and yet not a single tear was […]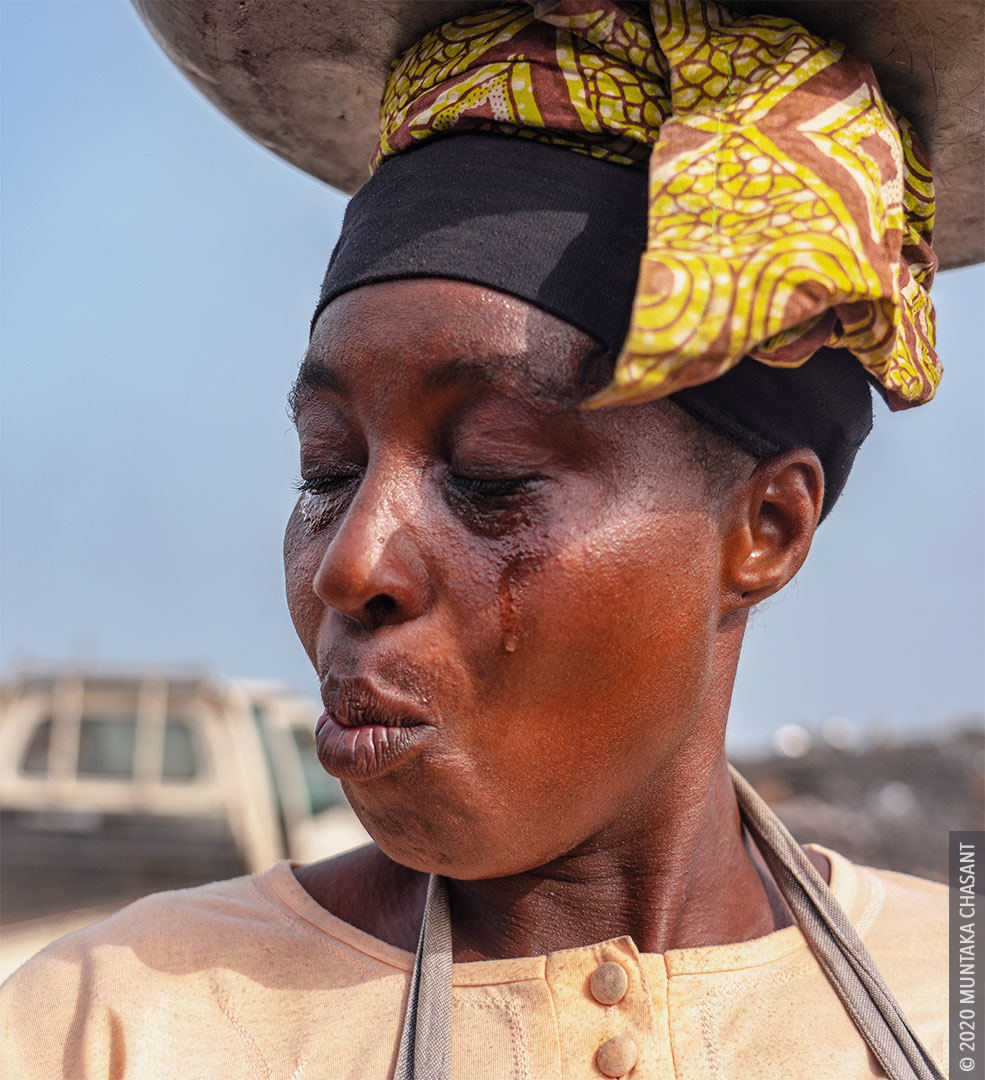 Our hearts of stone become hearts of flesh when we learn where the outcast weeps. Brennan Manning "Our hearts of stone become hearts of flesh when we learn where the outcast weeps." ― Brennan Manning Urban Poverty in Ghana Ms. Elizabeth is a poor woman who engages in petty-labour in order to survive in Accra's harsh […]
The urban environment is increasingly becoming unfriendly to children in poverty. Millions of children are exposed to extreme poverty in urban Africa. A lot of them are forced to the margins of society, where they suffer severe shelter deprivation. Thousands engage in risky livelihoods that are dangerous to their current and future health. Urban Poor […]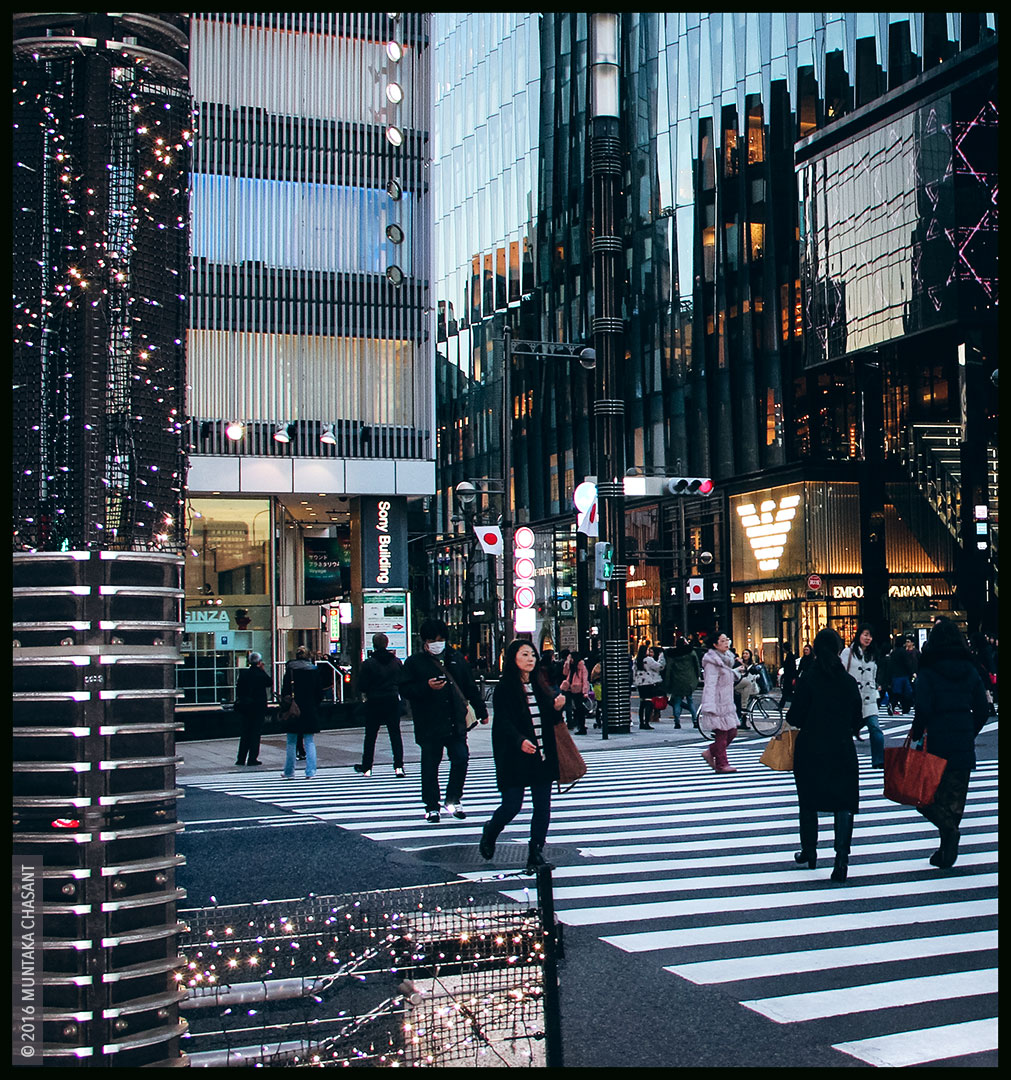 Tokyo is one of the largest urban sprawls in the world, with nearly 14 million people living within its traditional boundaries. The Greater Tokyo Area (comprising Saitama, Kanagawa, Chiba, Tochigi, Ibaraki, Yamanashi, and Gunma) is the largest metropolitan area in the world, with over 38 million people packed in around 13,500 km2 of land. Tokyo Japan […]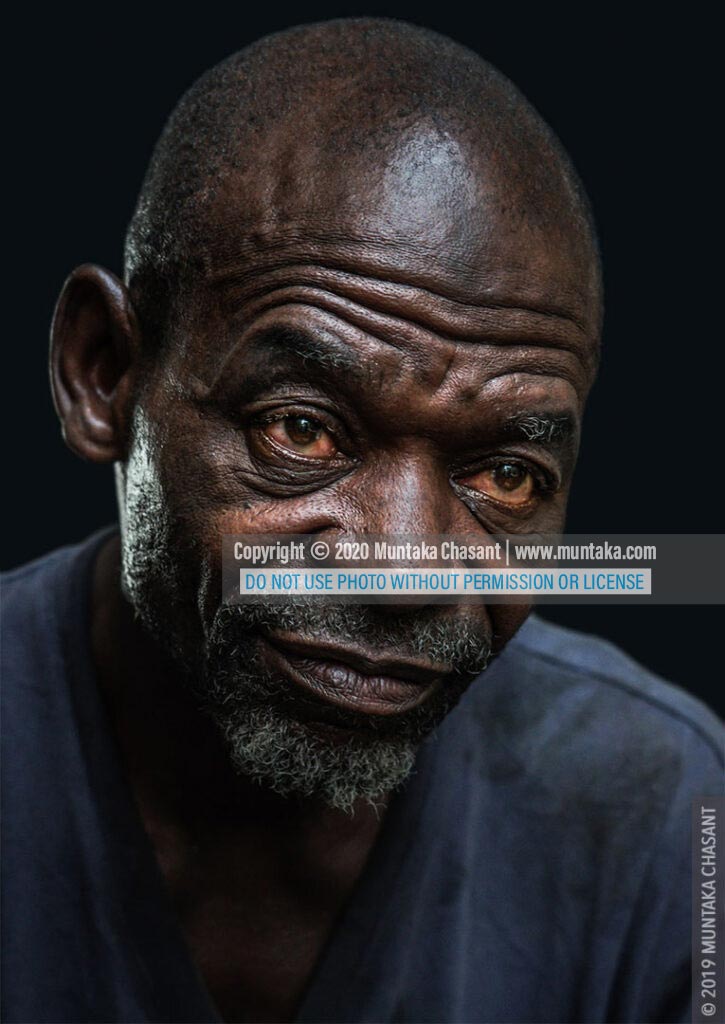 Life cheats us with shadows. We ask it for pleasure. It gives it to us with bitterness and disappointment in its train. oscar wilde The Thinking African Man "Long years have since passed and life in Accra is still tough," the elderly urban African man below told me as he looks back on his life […]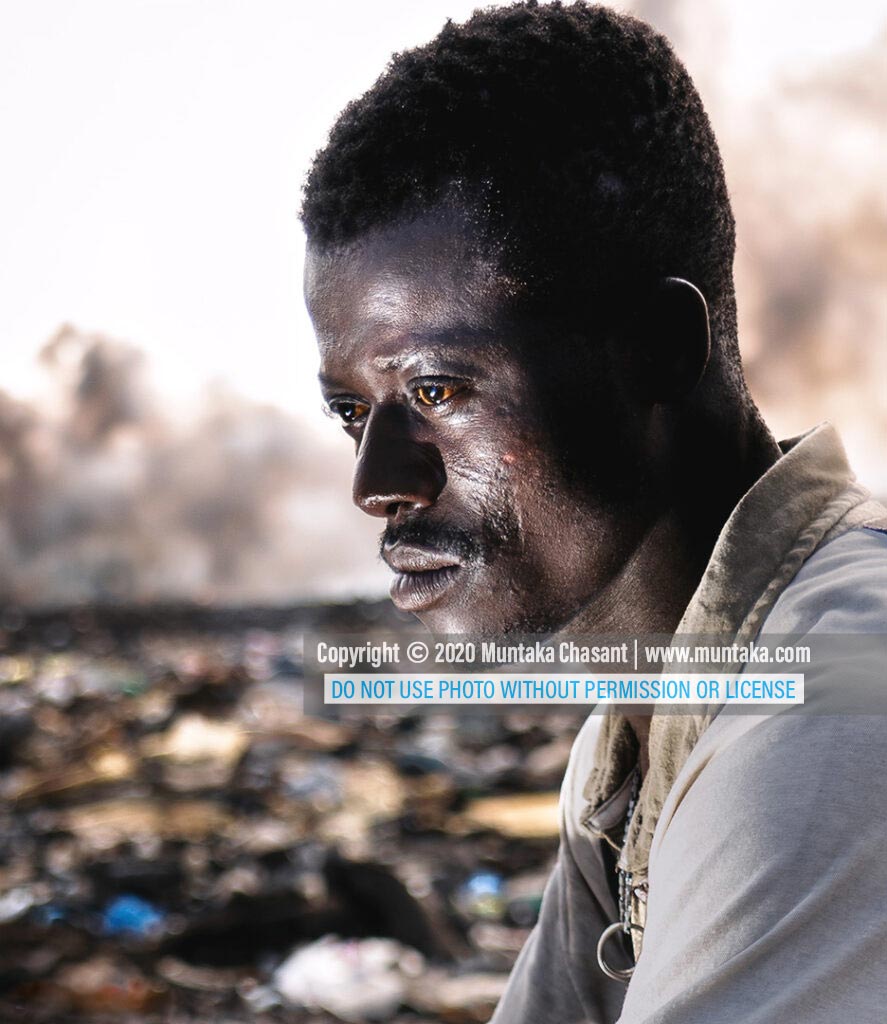 The world is a tragedy to those who feel, but a comedy to those who think. Horace Walpole Thinking Urban Man Photo of a struggling urban man in a pensive mood. © 2020 Muntaka Chasant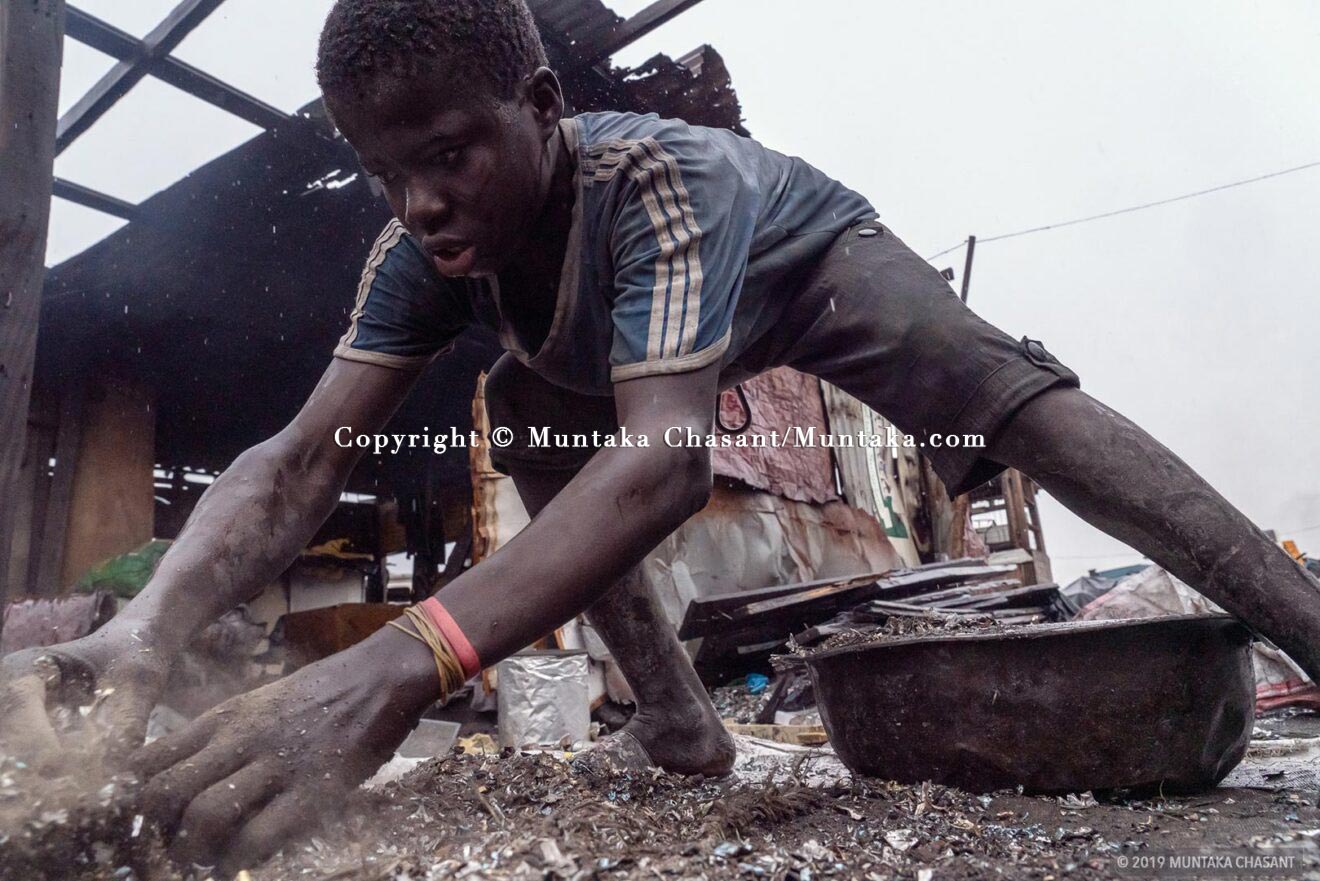 I always like walking in the rain, so no one can see me crying. Charlie Chaplin I shed tears as I caught the moments below, and like Charlie Chaplin, no one noticed. Rain Photography The 16 years old Rafiu below scrambled for pieces of AC condenser fins during a rainfall event. It was a critical […]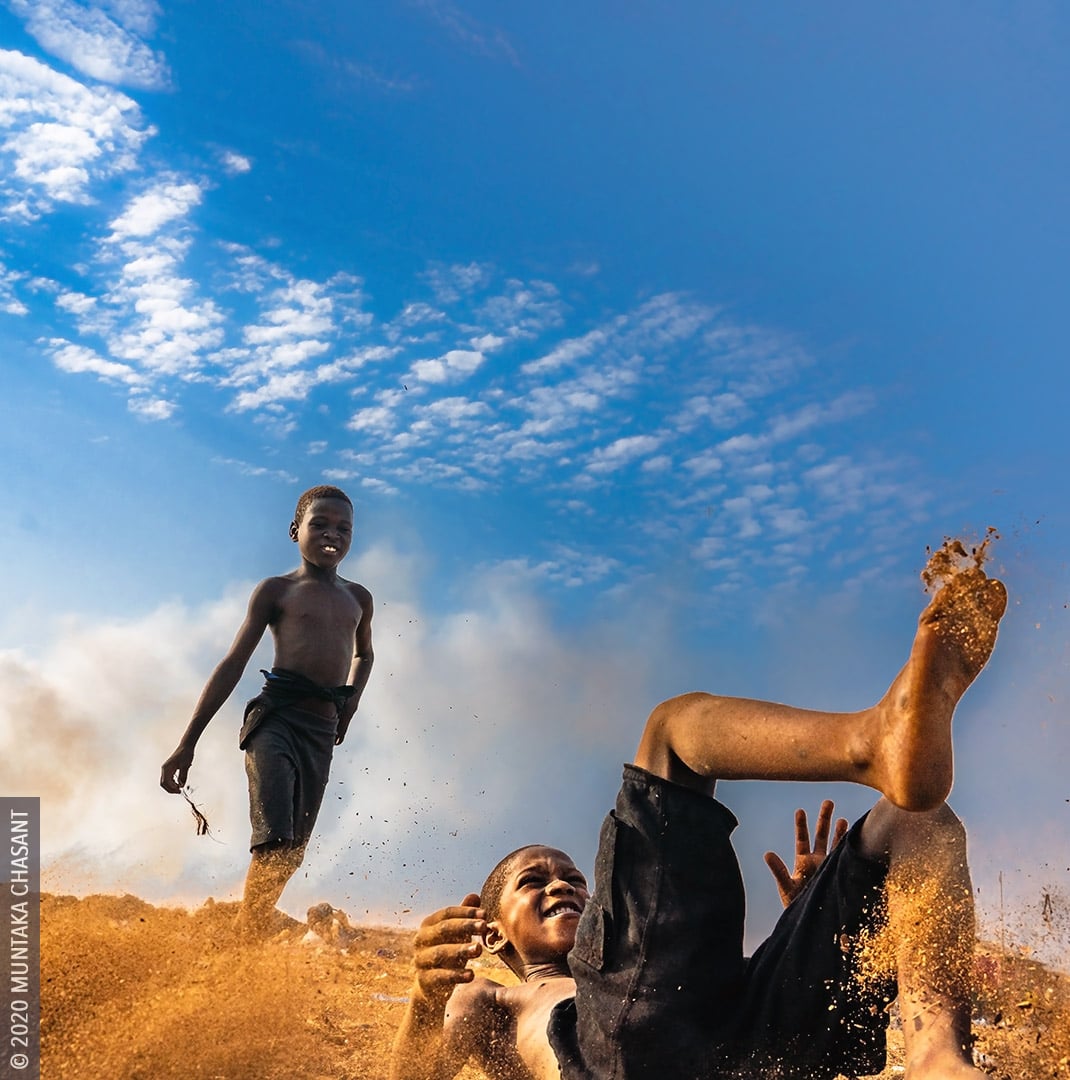 I ran into these youngsters having fun playing in sawdust inside Sodom and Gomorrah (Agbogbloshie), a densely populated slum in the heart of Accra, Ghana's capital city. Much of this area is also known as Old Fadama. Millions of children in Ghana are growing up amid scarcity and deprivation. Twenty-eight percent of children in Ghana […]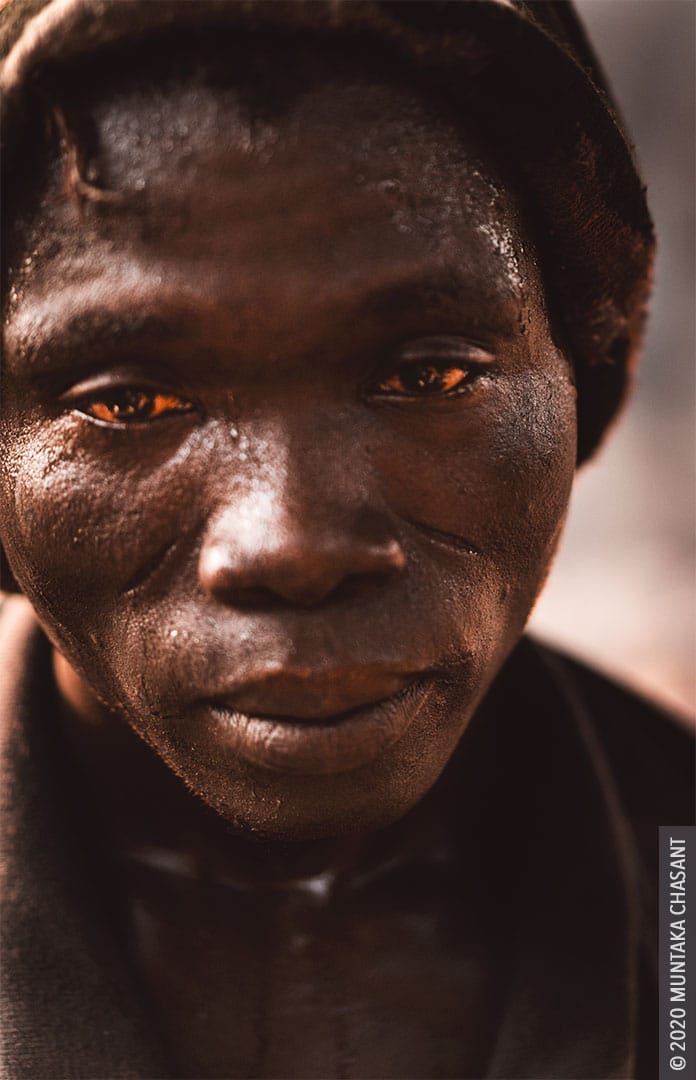 "You are still in the happy years, Arthur, when the thoughts run but little on riches or poverty. Should you be surprised if I told you that I was a poor man – a very poor man?" "Very sorry, for I am sure you do not deserve to be poor, sir." Workers in The Dawn, George Gissing 1880 "You are still […]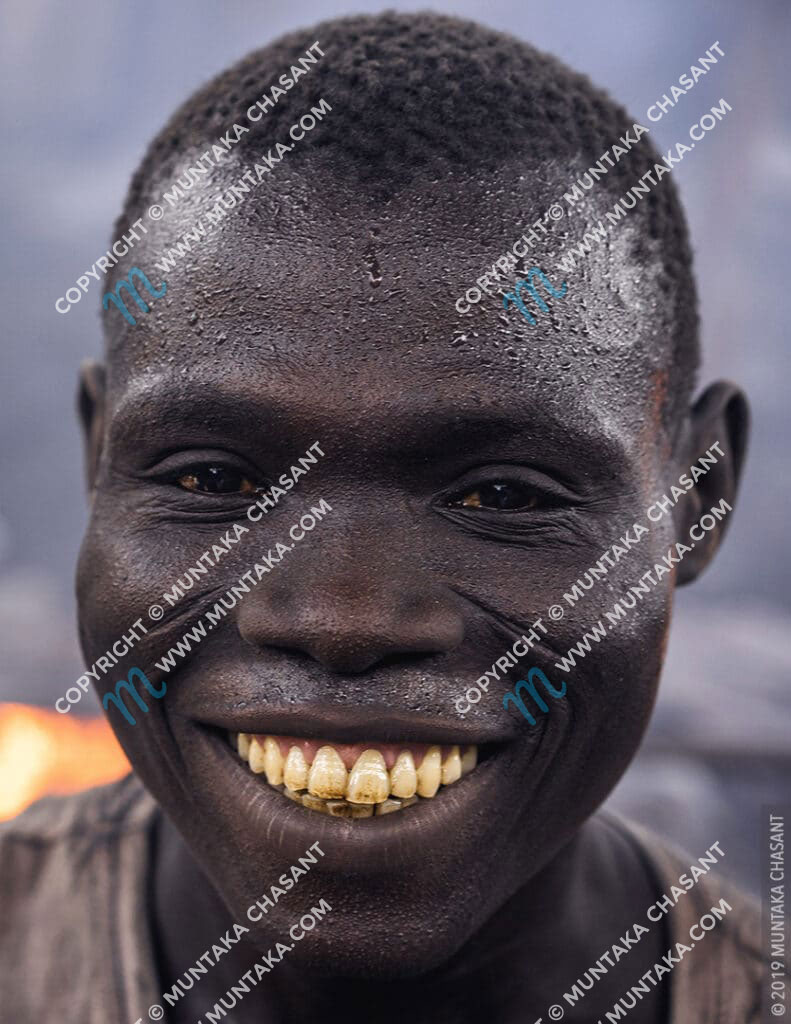 …her smile brightens and blesses the toil of the poor man, and makes him forget his poverty and his tears. The Universalist and Ladies' Repository – Volume 18, 1850 A hard-working urban man smile at the camera. © 2020 Muntaka Chasant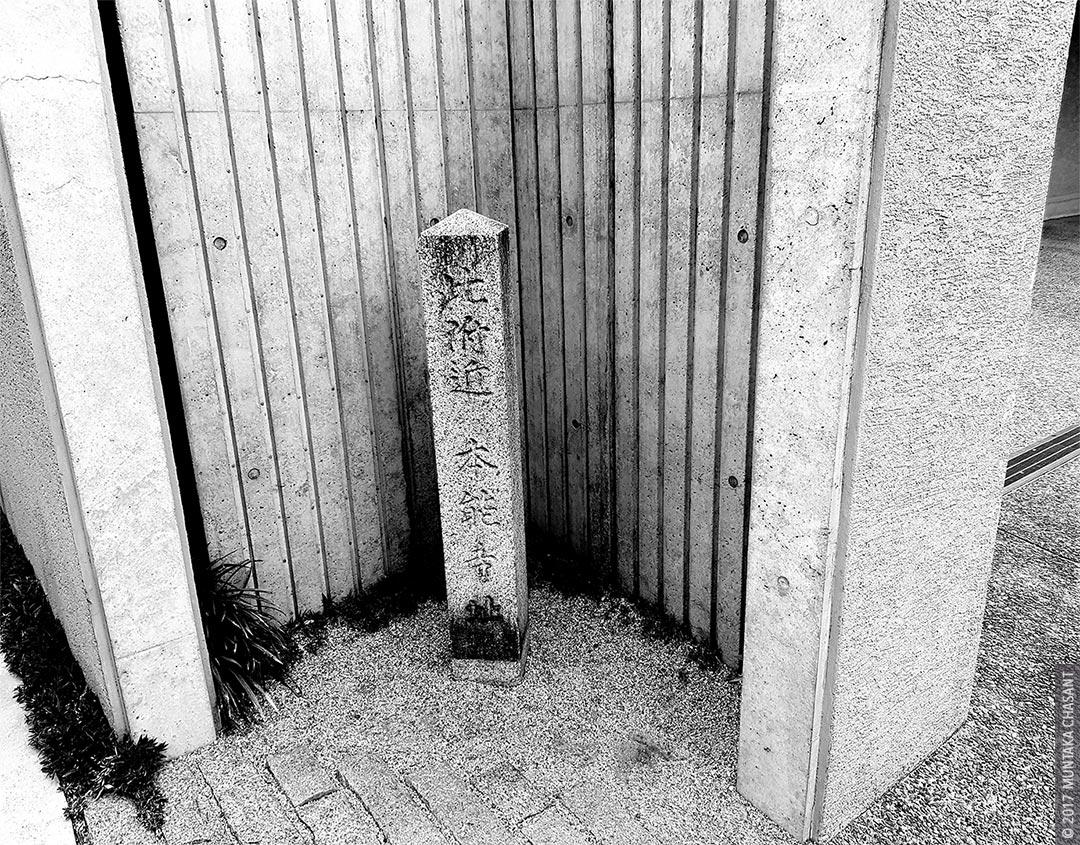 The Honnō-ji Incident refers to Akechi Mitsuhide's betrayal of his Lord Oda Nobunaga in the Honnō-ji Temple in Kyoto on June 21, 1582. The daimyō (feudal lord) Oda Nobunaga had firm control over central Japan, having destroyed the Takeda clan in the Battle of Temmokuzan, earlier. His only rivals, Uesugi Kenshin, Mōri Motonari […]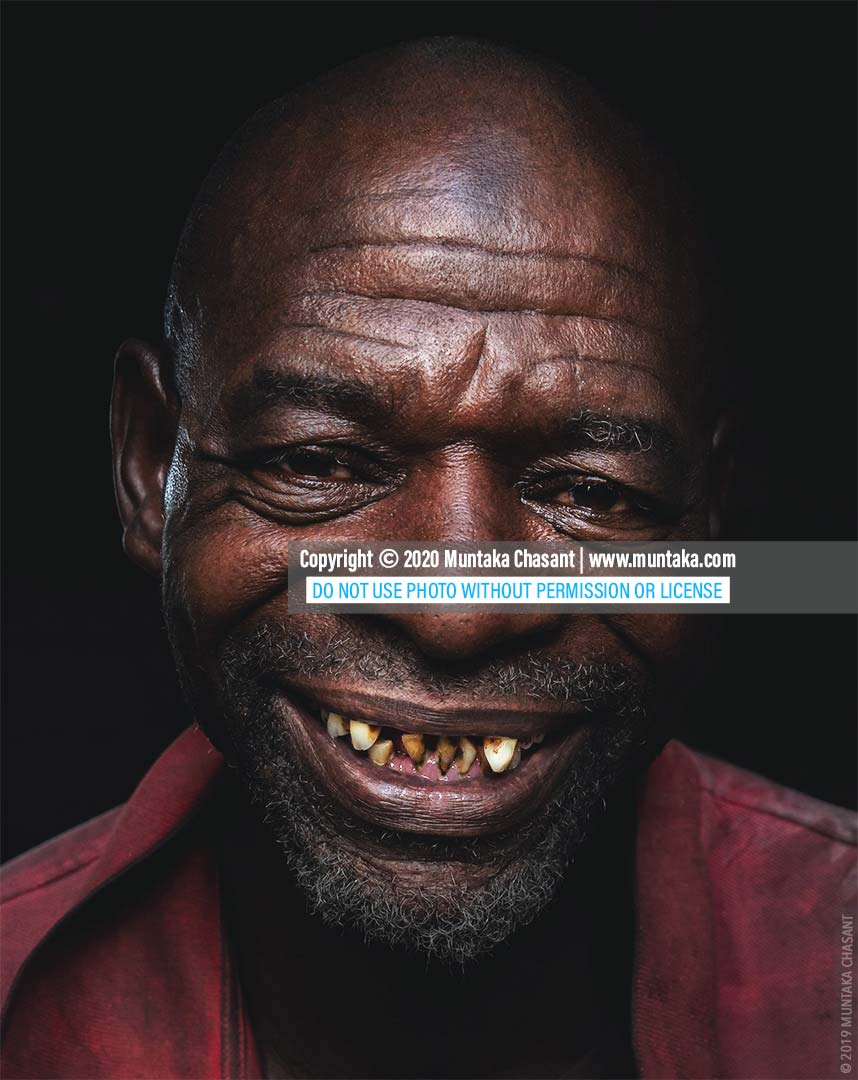 Peace begins with a smile.. Mother Teresa Livelihood is the epicenter of human struggle, and despite their pain, these men took a moment to be happy. Might have been a joke I cracked or something someone said. Some of these portraits make me smile and weep at the same time. Makes me weep because I […]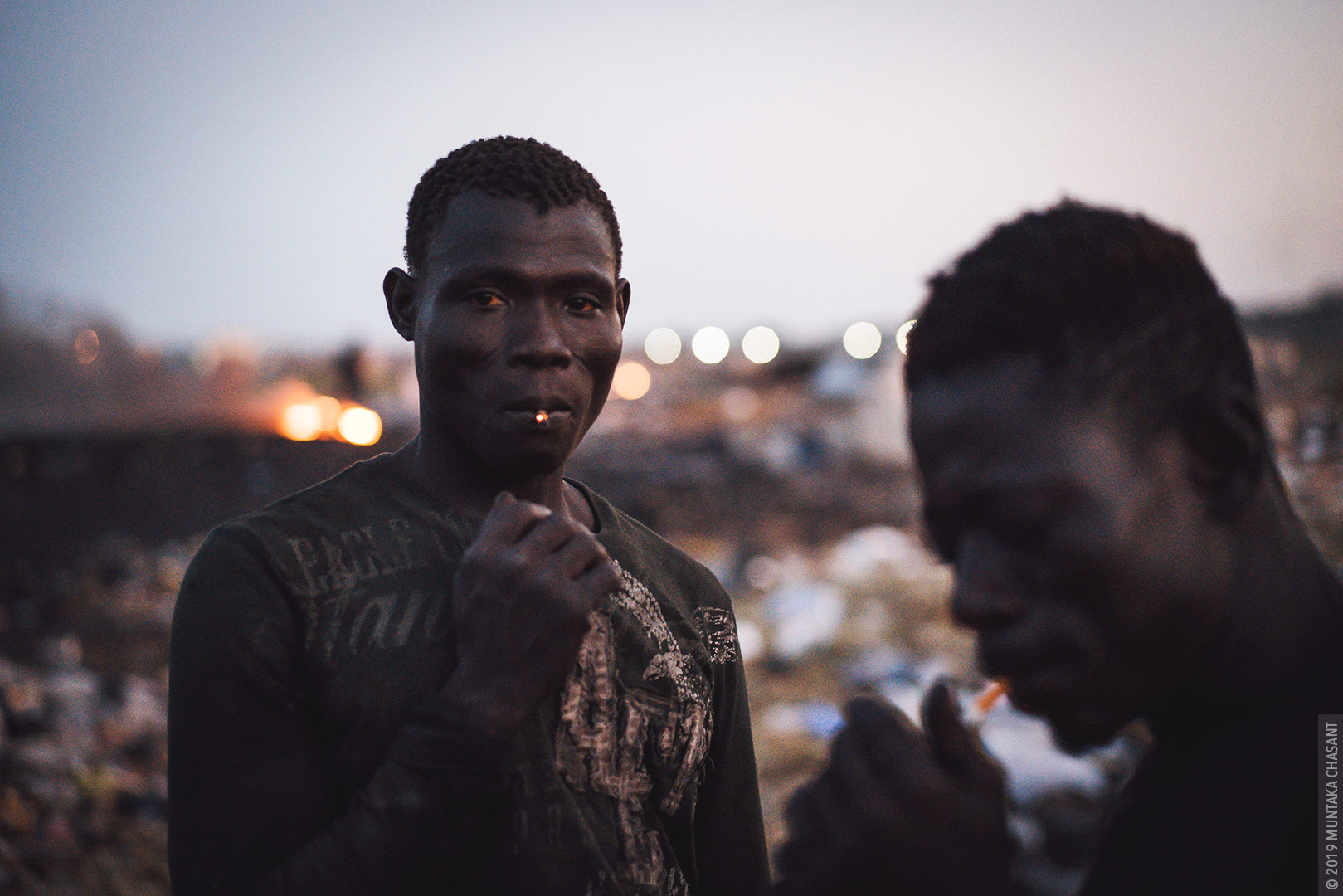 We sat there smoking cigarattes at 5 in the morning. Charles Bukowski, The Pleasures of the Damned While not a smoker myself, I have always enjoyed the sight of men puffing on cigarettes. I think there's some character and charm to smokers — tenacious. This makes them great subjects to photograph, in my opinion. Man […]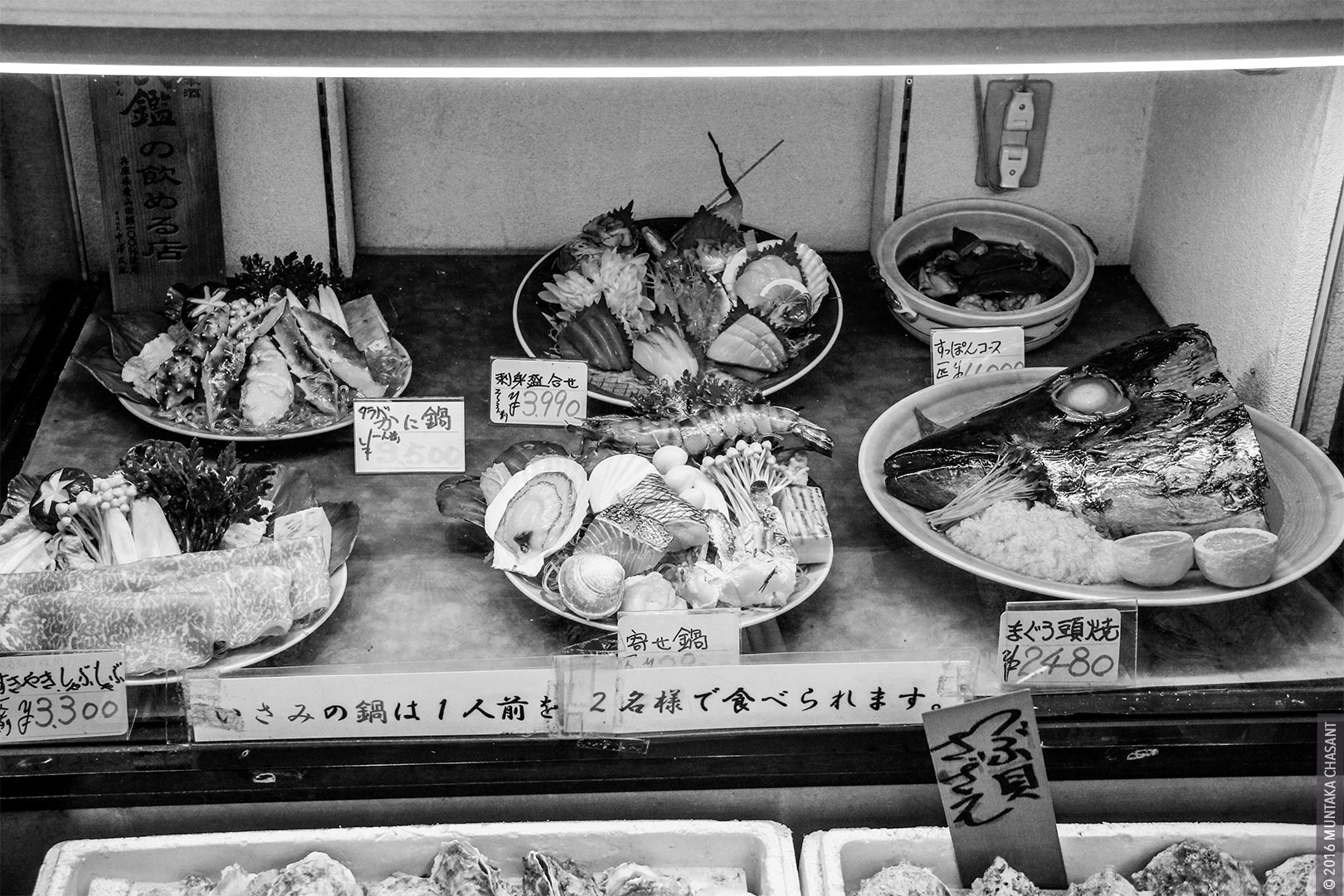 Tokyo Street Photography The high density of people, crowded crosswalks, narrow alleys, and packed trains make Tokyo an interesting urban environment to capture street life. The following are from Tokyo, Japan, a few years back with an old camera. Leave your comment below and let me know what you think about these Tokyo street photos. […]